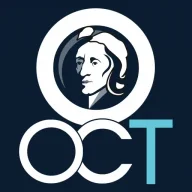 Forum Moderator
Staff member
Mentor Group Gold
Dec 29, 2008
13,932
3
7,095
131
The Panamanian government has finalized negotiations in Luxembourg ahead of the signing of a treaty to avoid double taxation between the two countries, announced deputy economy minister, Frank De Lima, who led the negotiating team for Panama.

With the closure of negotiations, Luxembourg joins eight other nations with which Panama has successfully advanced negotiations, which may allow Panama to be removed from the Organization for Economic Cooperation and Development grey list.

De Lima said that Panama had signed treaties so far with Mexico, Barbados and Italy following the visit of President Silvio Berlusconi. Negotiations are set for July with Portugal, August with Singapore and Korea, September with Ireland and October with the Czech Republic.

Negotiations may also commence with Canada, Bulgaria, Hungary, Portugal, the UK, Cyprus, Germany, and Switzerland.