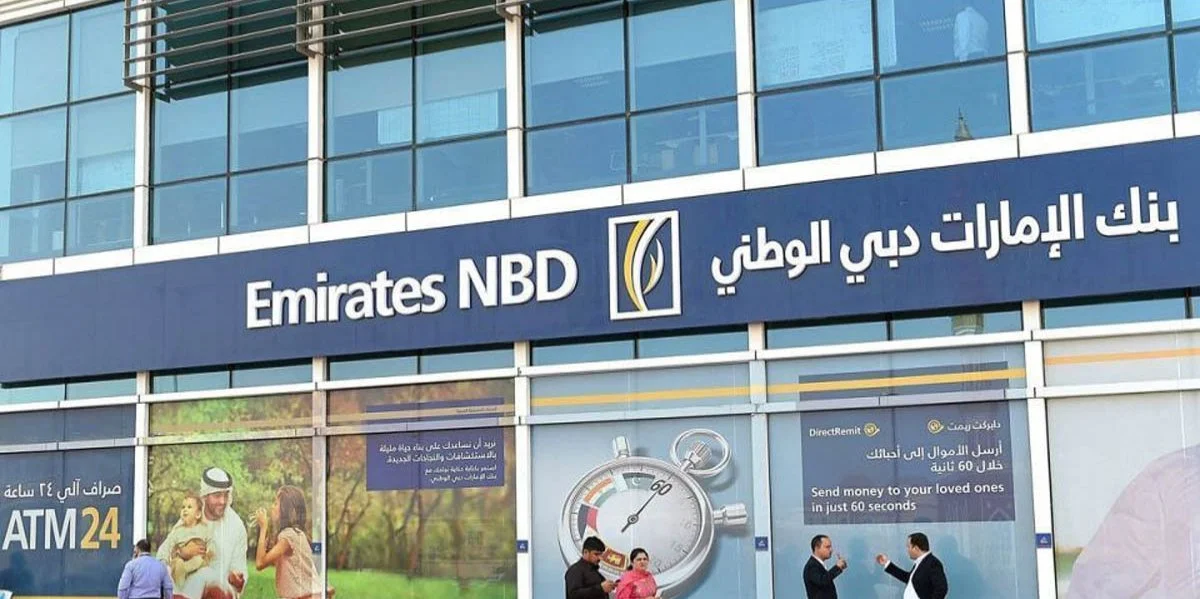 As complicated as it seems for an outsider, the banking system in the UAE is actually pretty straightforward. Whether you are planning to move to the UAE or you have just become a resident, the necessity of a bank account is obvious. While cash is still in use, most vendors accept card payments, not to mention the possibility to shop online or get your wages transferred – you are less likely to get a salary in cash.
Despite an intuitive process, becoming familiar with the banking system in the UAE is highly recommended before trying to open an account. Just like you have probably guessed already, there are certain requirements you must meet. Furthermore, you will need certain documents and an overview of the local banks in order to make a more informed decision. So, what options do you have and what should you know about them?
Quick overview of the banking system in the UAE​
The UAE Central Bank is what keeps most institutions under control. It is the main financial regulatory authority in the UAE and it has strict rules for banking institutions. There are about two dozen local banks in the UAE and slightly more foreign banks with UAE subsidiaries, so your banking options are quite diversified.
Just like in other countries, there are a bunch of major banks that dominate the sector. For instance, the five main banks in the country account for around 60% of the assets in this industry. You can also find Islamic banking institutions, plus a few dozen Islamic windows established by conventional banking institutions.
Other than that, it is worth noting that you have access to four different types of banks in the UAE.
Each type is self-explanatory and targets a particular segment of the industry. For instance, commercial banks are the most common ones, but you can also find industrial banks,
merchant
banks and Islamic banks, which tend to have specific profiles.
Based on ratings from Moody's, there is not much to worry about the
UAE banking
system because it is considered to be extremely stable. Banks have liquidity buffers, as well as resilient capital levels. Now, opening an account in a local bank will usually come with the same requirement, as well as a few unique demands. Here is everything you need to know before stepping foot into a bank or applying online.

Emirates NBD​
Emirates NBD is among the leading names on the market. It is not just the largest banking institution in the UAE, but it is the most impressive name in the entire Middle East too. It has a solid network all across the world and operates a few subsidiaries as well.
The bank is headquartered in Dubai. Its employee count goes up to about 9,000 people. With close to 250 branches and over 1,000 ATMs all over the world (but mostly in the UAE), it is easy to understand why it is such a common choice among locals.
Emirates NBD provides access to more types of banking. You can benefit from retail banking, as well as wholesale banking for merchants.
Wealth management
is also available, not to mention its superior Islamic banking window.
To help you get an idea about its operations and financial stability, you should know that its total assets counted $121 billion in 2016. On the same note, the net profits for the same year went up to just under $2 billion.
Opening an account is fairly simple. You will need the following:
Passport and a copy of it
Salary certificate
Working contract, payslip, HR letter or bank statement in case you do not have a salary certificate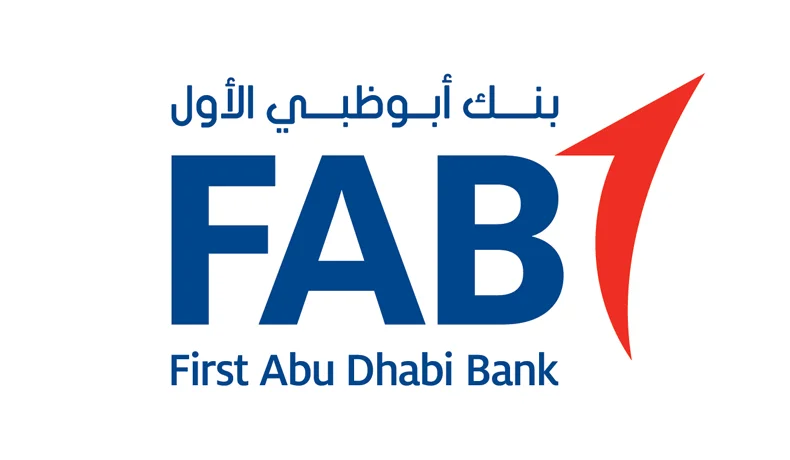 First Abu Dhabi Bank​
The First Abu Dhabi Bank is also among the largest banks in the country. If you look at the papers, it is relatively new. It was established in 2017. However, it came together as a merger between the National Bank of Abu Dhabi and the First Gulf Bank.
The bank is headquartered in the Khalifa Business Park of Abu Dhabi. Believe it or not, it runs its banking operation all over the world and covers five continents – Europe, Africa, Asia Pacific, Middle East and Americas.
The bank provides access to a plethora of financial solutions and services, whether you count the
investment
or corporate banking or the personal banking franchises. It has over 30 branches and more than 1,000 ATMs in the UAE only.
When it comes to personal banking, the First Abu Dhabi Bank provides access to numerous types of accounts, such as elite gold, personal, Etihad guest elite or Etihad guest accounts, among a few other solutions. The requirements vary slightly based on the account you want.
Here is what you need if you are after a current account:
Form for account opening
Reference letter or salary certificate
Passport and a copy

Abu Dhabi Commercial Bank​
The Abu Dhabi Commercial Bank is often referred to as the ADCB. Established in 1985, it is one of the first banks that grew up with the natural financial growth of the area. It was established as a merger between three different banks – Khaleej Commercial Bank, Emirates Commercial Bank and Federal Commercial Bank.
The Abu Dhabi government holds more than 60% of the bank shares, while other individuals and institutions are responsible for the rest. In terms of sizing, the ADCB is the third largest institution in the UAE based on the balance and services.
The bank has a branch in the USA and operates out of offices in the UK and
Singapore
as well. It has been through another merger in 2019, but based on the reputation of the bank, it has managed to retain its name.
When it comes to customers, the Abu Dhabi Commercial Bank is on the fifth position in the Middle East and supports around one million customers. It provides classic retail banking services, as well as a range of commercial solutions.
Opening a bank account with the ADCB is fairly simple:
Passport and a valid visa
Original Emirates ID
Salary certificate
AED5,000 or more in wages for residents employed in the UAE
Emirates Islamic Bank​
Headquartered in Dubai, the Emirates Islamic Bank may not be as popular as other options – at least for foreigners, yet its growth has been impressive over the past years. The bank was established in 2004, so it is pretty new when compared to other alternatives on the market.
The Emirates Islamic Bank is one of the few Islamic banks in Dubai. Just like other Islamic institutions, it is based on the ideas and principles of the Sharia law – the Islamic law. It is also guided with Islamic
economics
in mind.
The bank has gained popularity due to its wide range of financial products and services. It provides retail and individual banking, as well as services for both small businesses and large corporations following the Sharia principles.
There are more types of bank accounts you can open as an individual. The Kunooz saving account is by far the most popular one, yet those who work in the UAE are recommended to open a current account before going for a savings one.
All in all, here is what you need to open a current account with the Emirates Islamic Bank:
A minimum balance requirement of AED3,000
A minimum salary of AED5,000
Passport and copy
Salary certificate

The Dubai Islamic Bank is based in Dubai. Founded in 1975, the bank has quickly grown to become one of the most respected financial institutions in the country. It was established by Haj Saeed Bin Ahmed Al Lootah and employs more than 4,000 people.
The DIB, as it is referred to, represents the first Islamic bank in the area that has successfully managed to incorporate all the principles of Islam. Its practices follow the Sharia law. Moreover, the bank has grown to become the largest Islamic financial institution in the UAE.
The DIB operates through a bunch of subsidiaries and partners as well
, such as Dar Al Sharia, Dubai Islamic Bank Pakistan or Bank of Khartoum, among a few others. Not all of its partners operate as banking institutions though.
In terms of services and products, the bank provides personal, SME and corporate banking solutions. There are plenty of accounts to choose from, yet they come with specific requirements. Those working or moving to the UAE are recommended to start their banking venture with a current account.
There are not too many requirements for a current account at the Dubai Islamic Bank:
Opening balance of AED3,000
Passport and a copy
Salary certificate or substitutes

Abu Dhabi Islamic Bank​
The Abu Dhabi Islamic Bank – ADIB – is headquartered in Abu Dhabi and serves the entire Middle East and not only. It runs a few subsidiaries. Its founding members hold 29% of it, while the rest of 71% is split over 100,000 shareholders.
The bank was established in 1997. Back then, it was a public joint stock company. It started banking a year later and was officially inaugurated two years later. These days, it represents one of the top choices in the UAE.
Being an Islamic bank, the ADIB runs everything according to the Islamic Sharia law. From transactions and contracts to operations and services
, everything is carried out based on the law. It provides all kinds of financial services for individuals, small businesses and corporations.
When it comes to opening an account, there are more options. You can go for a current account, a savings account, a fixed deposit account or a salary account. Of course, business accounts are just as diversified and vary based on the user's needs.
Opening a current account is the first step and comes with a few requirements:
Minimum salary of AED3,000
Minimum salary of AED8,000 for overdraft facilities
Original passport
Emirates ID
Valid resident visa
Salary certificate

RAK Bank​
The RAK Bank is the unofficial (trading) name of the National Bank of Ras Al Khaimah. The company is headquartered in Ras Al Khaimah and operates as a public joint stock company. Its shares are traded publicly.
By 2014, the bank grew to assets worth AED34.5 billion. Based on local rankings, it was the main bank in the UAE for the ROA – return on assets – during the same year. It was ranked the 17th banking institution in the world for the ROA.
The bank allows access to a wide variety of banking services. It provides conventional banking for individuals, small businesses and large corporations. At the same time, it also offers Islamic banking solutions that respect the principles of the Sharia law.
Given its popularity, the bank operates through around 40 branches in the UAE. Other than that, there are around 300 ATMs in the UAE. Unlike a few other banks, it provides access to phone, mobile and online banking as well.
Opening a current account with the RAK Bank is fairly simple:
Copy of valid passport
Copy of residence visa with at least two months validity
Salary transfer letter
Salary between AED3,000 and AED5,000
Application form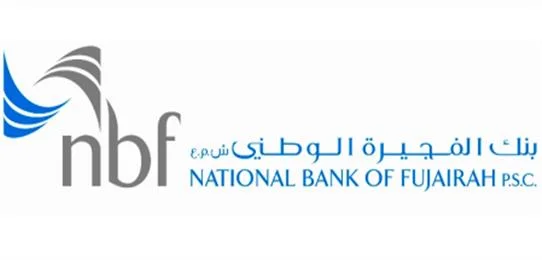 National Bank of Fujairah​
Established in 1982, the National Bank of Fujairah gained notoriety with the constant growth of the UAE, becoming one of the most respected banking institutions in the Middle Easy today. It is headquartered in Dubai and counts less than 1,000 employees.
The bank is rated safe and sable by Moody's and Standard & Poor's. It is also listed as NBF over the Abu Dhabi Securities Exchange. Despite having the main offices in Dubai and Fujairah, the bank features numerous branches all over the UAE.
The National Bank of Fujairah is a full service corporate bank. In other words, it is focused on corporate banking. It also provides business and commercial financial solutions, not to mention trade finances and treasury services.
Personal banking is not its primary focus, yet it has become a solid choice for plenty of individuals due to its stability and ease of use. Apart from conventional banking, it provides access to Sharia compliant services as well.
There are not too many requirements when opening a current account with the National Bank of Fujairah:
Original Emirates ID
Salary certificate
Residence visa
Original passport and a copy
Trade license for self employed professionals
Minimum balance of AED2,500

Mashreq Bank​
The Mashreq Bank is ranked the oldest privately owned bank in the country. It was originally known as the Bank of
Oman
and came to life in 1967. It was also the first bank in the UAE to come up with ATMs. At the same time, it was the pioneer of consumer
loan
services.
The new name was officially given in 1986. Given its notoriety in the UAE, the Mashreq Bank has also managed to go abroad. It has offices abroad in nine countries spread over America, Asia, Europe and Africa.
The Mashreq Bank provides any type of financial service one can think of. Islamic and conventional personal banking services represent the most common options – from loans and deposits to classic banking and credit cards.
Furthermore, the bank also runs corporate finance banking and investment solutions, as well as wealth management. It is headquartered in Dubai and runs just under 50 domestic branches. It has a bunch of subsidiaries too.
Opening a current bank account with the Mashreq Bank is straightforward and simple. You will need:
21 years of age
Minimum monthly wages of AED5,000
Visa
Bank statements from the country of residence
Valid Emirates ID
Application form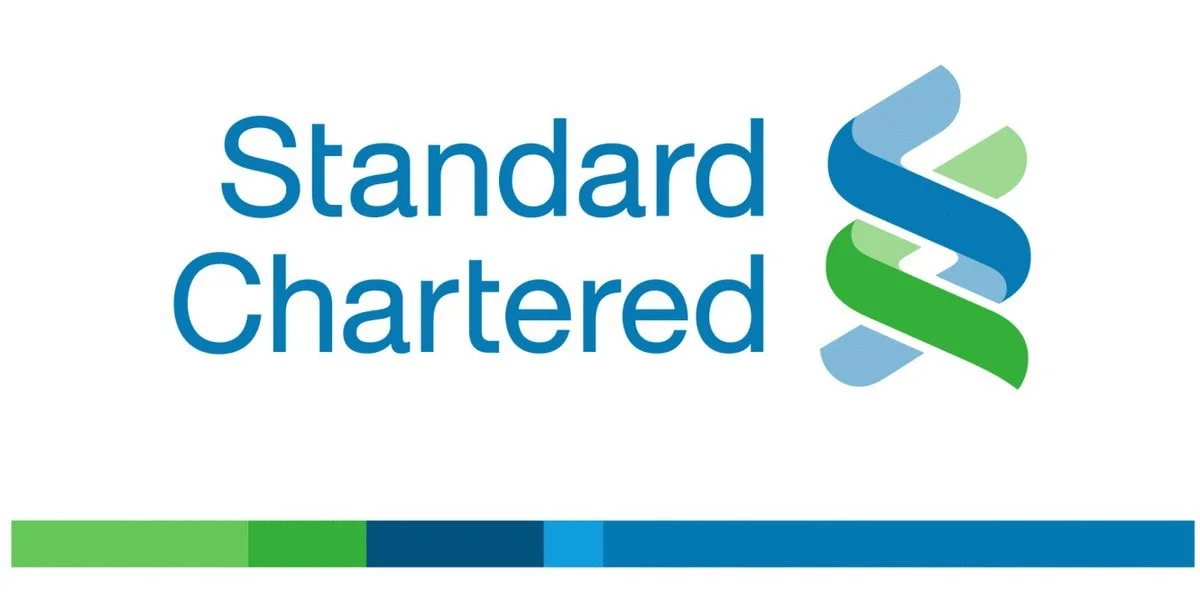 Standard Chartered Bank​
The Standard Chartered Bank is a leading international venture with over a century of history and main operations across the Middle East, Asia and Africa. The first branch was opened in the UAE in 1958. With time, the branch in Dubai became the regional hub for both Africa and the Middle East.
The bank has received multiple awards over the past few years and it has been rated as the best private bank in the Middle East and the best investment bank in the UAE. It is also listed on various exchanges across the world.
In terms of products and services, the Standard Chartered Bank provides access to individual accounts and deposits, credit cards, mortgages, loans, investments and insurance services. It supports both individuals and businesses.
When it comes to individual accounts, there are three options. The current account is obviously one of the best choices, especially for someone who has just moved to the UAE. You can also benefit from fixed and savings accounts. Furthermore, you have both conventional and Islamic banking opportunities.
Here is what you will need to open a current account at the Standard Chartered Bank:
Monthly net salary of AED2,500
Passport and a copy
Emirates ID
Valid visa for expatriates
Salary certificate
Opening a bank account in the UAE from abroad​
The UAE tends to stand out in the crowd due to its population. Believe it or not, only 15% of its entire population consists of actual citizens. Basically, 85% of its population consists of expatriates. There are foreigners who work, live and bank in the UAE, meaning the banking system had adjusted over the past few decades in order to meet new requirements.
Both the economy and the financial segment are setup to cope with such modern necessities. Opening a bank from abroad is certainly a good choice if you can manage it – make sure you choose the right bank and it accepts opening accounts from abroad and not just in person. This way, you know your money is safe and you can get access to it from the first day in the country.
It is important to know that opening an account from another country is not that easy,
but it is not impossible either. Many current account providers will require a signature and it has to be done in the presence of a banker. Of course, you can always give a financial advisor the legal permission to do things on your behalf – a bit of paperwork involved there.
The bad news is that not all banks accept this situation. Therefore, it pays off getting in touch with banks upfront and inquiring about this aspect. Another option involves using an online bank. It can be accessed from any part of the world. However, there are no physical offices, which could be a drawback at times. Plus, the largest banks in the UAE do not operate like this, so you need to settle for a smaller alternative.
Opening a bank account in the UAE as a resident or nonresident​
Whether you stay or work in the UAE and you do not feel like applying for residency, you can still come up with a nonresident bank account. There will be a few documents you have to bring in, such as your passport, an Emirates ID, a local utility bill for proof of address and a letter from your employer. Your visa should also be brought in.
Those with a residence permit will find it much easier – you should be able to leave the bank with an account number in your hands. As a nonresident, you might find some of the documents difficult to obtain. But then, not everyone applies for a residency, so banks have learned to adapt, meaning they provide alternatives for most documents. Furthermore, financial checks may take a bit longer.
As a short final conclusion, opening a bank account in the UAE is not as difficult as it may seem. You can do it from abroad with a bit of hassle or just wait until you reach the country. Choosing the right bank is a matter of personal needs and preferences, as well as the requirements. While there are more banking options out there, new residents and nonresidents are recommended to start with a current account.
Last edited: