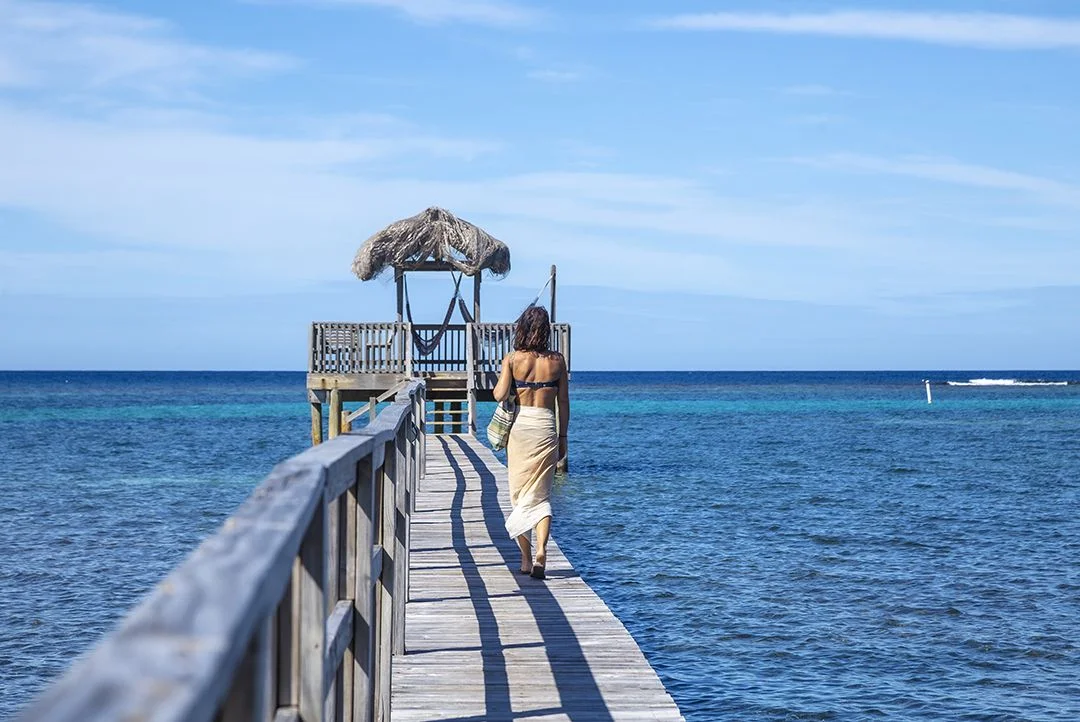 Need a part-time income? Need to exercise your freedom of movement? Planning for an offshore
investment
strategy? If any or all of these sound familiar to you, then you are qualified for
citizenship by investment in St Lucia
. However, a lot goes into planning this journey, and if you want advice on the process, it's essential to understand what the system entails ahead of time. The best way to get residency from St Lucia is through
citizenship
by investment, which gives you a fast track to permanent residency and associate citizenship.
St Lucia is one of many countries where you can easily apply for citizenship by investment and become a permanent resident.
This is possibly the best opportunity for economic migrants to partner with the country of their choice as they pursue their citizenship acquisition goals.
In addition, getting second citizenship from St Lucia grants investors and
multi-millionaires
access to more opportunities and increased security arising from this formalized relationship with a government.
It's always better to have a second option on a personal and professional level. St Lucia is just what you need to carry out your future business plans and settle down with your family in the beautiful Caribbean region. Other Caribbean nations like St. Kitts, Antigua,
Grenada
,
Dominica, Nevis, and Barbuda also have citizenship programs. But St. Lucia comes with its advantages. For solo applicants, St Lucia will be the best and most convenient option.
This citizenship by investment program of St Lucia has gained huge appreciation in the past few years from investors worldwide.
It is considered among the most respected and affordable passport programs in the world. You can earn citizenship by investing $100,000, including all administrative charges. Once you get your St. Lucian passport, you can start enjoying all those tropical benefits and visa-free travel access to 145-plus countries.
This guide will cover everything from how it works to how much it costs and whether or not someone with no citizenship can apply.
Basics of Citizenship By Investment​
The
Citizenship of St Lucia
's citizenship by investment program is a way to get your permanent residency in the country. The government of St Lucia aims to meet financial requirements and submit application documents to facilitate the process. This target is the investment capital that is required for the country. In St. Lucian, LYD 37,000 as the minimum requirement has been set to qualify as an applicant for citizenship without having a prior residence there.
Citizenship by investment has become a standard go-to option for citizenship from island nations. These programs are drafted with a motive to boost the economy of a country by getting attention from investors. In simple terms, you can consider CBI as a way adopted by the government to sell their passports for the greater good of their country. Commonly, a CBI program is associated with one of the following:
Investing or donating to the government funds
Buying property, real estate, and houses from government-approved locations
Investing in stocks and bonds or any other form of financial instrument that supports the economy of a country
Set up a local company and hire employers for your business.
When we talk about citizenship by investment, usually, one of these forms of investment prevails. Similarly, if you are looking for St Lucian citizenship, you can opt for one of these investment firms. So if you have this money in the bank and are interested in renouncing your citizenship from another country, then St Lucia is the place to be.
The process of applying for citizenship by investment in St Lucia:
Sole Applicants.
The application process for those who want to use it for their citizens may be a little more complex and demanding than that of joint applicants. Therefore, impeccable intent in making an application is required, and sincerity will be critical in your strategy to become an
offshore citizen
of St Lucia.
Why Choose St. Lucian Citizenship By Investment Program?​
The most attractive and unique feature of the St. Lucian citizenship by investment program is that the country is not a
tax haven
. This means that the government of St. Lucia will not be paying you to obtain citizenship; instead, you have to pay taxes on all your business, commercial and personal income. St. Lucia is where you can get both the essence of nature and a luxury beach lifestyle. Here's why investing in St. Lucian CBI program is the best choice for every investor
Safe & Stable Country
St. Lucia is a very safe country; thanks to its economic stability, lifestyle, and investment opportunities, St. Lucia is attracting lots of people as a second home. The country has been highly regarded as the place to be in the Caribbean region and has risen in popularity among other countries with strong economies like the USA. Setting up a business in St. Lucia is easy and affordable, with low ownership costs and steady growth despite the natural hazards of our environment.
Currency Stability
The currency of St. Lucia is the East Caribbean dollar (XCD) which is pegged to the
US dollar
at a fixed rate of 2.7 XCD per USD. So, you don't have to worry about fluctuation in currency exchange rates as you will always get your money in US dollars. In addition, St. Lucia is a very secure place thanks to its military, police, and natural protection that surrounds the land. St. Lucia has no black market issues, illegal activities, or political instability.
Beautiful Beaches & Open Sky
Clean beaches with crystal clear water and tropical temperature make this Caribbean island a perfect honeymoon and holiday spot. The country has a network of roads with beautiful views and borders around the island, making it easy to a trip going around it.
Affordable Visa Requirements
The visa requirements for St. Lucian citizenship by investment program are low and easy to apply for with minimum valuables such as a passport and Schengen visa if required by the country you are planning on traveling to most often with your new immigrant status in this country. The best part, the citizenship by investment program of St. Lucia is available for investors willing to invest only $100,000 in the country.
Perfect Investment Venue
In St. Lucia, you can invest in real estate, government bonds, and local bank stocks. So basically, if you have a specific need for investment capital and find it hard to get one for whatever reason in your home country, then St. Lucia is the perfect place for you where you can seek a better future and start life with new hopes. Along with its beautiful beaches and friendly people, there are many opportunities for you to grow as a business in St. Lucia.
It has always been a concern among people applying for citizenship whether they will be required to pay taxes or not. In St . Lucia, the answer is yes! Applying for citizenship does not involve
tax evasion
as no money is produced under the table by accepting this alternate citizenship status in St. Lucia.
A Brief on St. Lucian Economy​
The economy of St. Lucia is led primarily by tourism, sugarcane, and banana production.
For this reason, their currency is pegged to the US dollar, which is maintained at a fixed rate. As a result, St. Lucia is one of the region's most protected and stable economies. In addition, the country offers easy access to other Caribbean Islands, the USA, and Canada for business purposes by airports, ports, and bridges connecting St. Lucia to these regions.
In addition, St. Lucia has an excellent infrastructure for direct international transportation like seaports and tourism facilities like airports with good global flight operations with more than 20 airlines from 15 different countries flying into them. These favorable elements make St . Lucia a perfect destination for investors and tourists.
To be eligible for citizenship by investment program, you will not be required to possess a passport or residence permit from St. Lucia in addition to your application. However, people from other nations who want to obtain citizenship in St. Lucia must apply for permanent residency for five years with a job offer before applying for naturalization as citizens of St. Lucia.
Advantages of having a St. Lucian Passport By Investment​
All in all, St. Lucia offers you a high-quality lifestyle and easy and affordable requirements for naturalization as a citizen of St. Lucia. Many people are attracted to St. Lucian citizenship by investment program due to the following advantages:
• Steady Growth
St. Lucia is a stable country with no political instability and has tremendous potential for growth in the economy. You will have complete freedom to do whatever you want as a business owner in St. Lucia without any restrictions from the government or other types of government issues. Due to this reason, the country attracts millions of tourists every day, and business establishments like hotels and restaurants also find it easy to operate here. Low management costs, high sales, and the best profit margins make this country a top priority for everyone.
• Overall Economic Development
But many things make St. Lucia an attractive place for people looking at
alternative citizenship statuses.
This Caribbean country has tremendous potential for growth in the economy. It is a multi-ethnic society with a strong economy, making it an ideal place to grow and develop your business. With a population of around 166,000, it is one of the most popular tourist destinations in the Caribbean.
• Fast Citizenship Process
The requirements to apply for citizenship in St. Lucia by investment program are quite easy, and you can do it within less than one month. First, the migration services team at IRCC in Ottawa will process your application with every detail regarding the country and your particulars. Then, once you have made your share of the investment, you can proceed with your citizenship application.
• Exemption from Taxes
People benefiting from the St. Lucian passport by investment program will be exempted from paying any taxes per their country's laws. On top of this, every investor is offered a 10% discount on their property taxes which also covers the increase in property value caused by the influx of people like you in the same area. Once, you are established as a citizen, you can start enjoying certain tax exemptions allowed by St. Lucian government.
• Quality Citizenship Status
Once you
gain citizenship in St. Lucia
, you can travel anywhere under the passport of St. Lucia without any visa restrictions. However, to become a citizen of St. Lucia through naturalization, you must live in the country for at least one year and three months. Only after spending this period can you apply for naturalization as a citizen of St. Lucia.
St. Lucia offers high-quality citizenship status to investors internationally whose main interest is long-term investment opportunities in profitable businesses. So while you can sit back and relax on the beaches of Caribbean islands, your business will keep making growing on the other hand.
Citizenship by Investment Program of Saint Lucia​
The Saint Lucia Citizenship by Investment Program is specifically designed to attract real estate investors, entrepreneurs, and business people worldwide. It has been greatly accepted for its low application cost and competitive citizenship fees that are much lesser than in other countries. In addition, the government directly regulates any person who tries to undermine its citizenship program, making it one of the most popular programs.
With the Citizenship by Investment Act of 2015
, St. Lucia took this brave step to support the country's economy. The major problem faced by authorities here was the dependency of the country's economy on one or two major industries. The growing unemployment rate was also not doing any good for its citizens. The decision to attract foreign investors by selling citizenship proved to be tackling these issues upfront.
This Caribbean island has successfully maintained its reputation as a strong Western passport. The application process for citizenship of St. Lucia consists of an initial application, a
due diligence
process, background checks, and a final approval hearing to get your new citizenship. If you are having a tough time understanding the process, its best to take help from experts of this field.
What Are Your Investment Options For CBI?​
If you are looking to get your second citizenship from St. Lucia, then you need to follow the complete application carefully. While getting a passport through the CBI program is simple, you do not want to take any chances. There is a different form of investment as described by the St. Lucian government. Take a look at different routes of investment that you can take for citizenship by investment program:
1. Make A Donation
The first option is to donate 100,000 in any government bond marked by the authorities. You can also give any amount you want, subject to the government's approval. This is a fairly simple option as it does not require much of your time and money. However, you need to ensure that the bond you donate is eligible for the CBI program. In addition, the bonds must be purchased within the jurisdiction of St. Lucia, which means if you buy them from outside the country, it won't work for the CBI program.
2. Invest in Real Estate
Investing in real estate projects in St. Lucia is a great way of making your fortune here with fewer efforts and investment costs compared to other countries worldwide. It is a popular choice here due to the huge growth potential and high-profit margins of real estate projects. St. Lucia has been attracting lots of attention with its new developments in real estate pleasing its investors. So to ensure your success with the CBI program, you can also buy real estate projects in St. Lucia.
3. Invest In Government Bonds
The second option is to buy government bonds for St. Lucia. These are issued with the government's authority, so any person can purchase them and invest in them. And there are lots of different options you can choose from when investing in these bonds, like the different maturities, denominations, and denominations of the bond itself.
4. Starting a Local Business
The fourth option is to open a new business in your name. You can invest in any business owned by the government of St. Lucia and expected to grow in the coming years. Make sure that your business's total evaluation reaches a value of around $100,000. This is a bit advanced route for investment, but then again, it has its advantages.
After investing, you have to move on with the application part. You will be required to submit a few documents and pay your part of the application fees. In case you want to buy land here and start a business out of it, you have the option of making investments over $500,000.
This investment can be in any business or deal that will get your business running smoothly.
Cons of St. Lucian Citizenship By Investment Program​
While St. Lucia Citizenship by Investment Program is a cost-effective option for a second passport
, it is not without any cons. This program's citizenship fees are comparatively lower compared to other options in the market but still seem to be on the high side. On top of that, you do not have access to countries like Russia and
China
with a St. Lucian passport.
Since St. Lucia has started making bilateral relations with Taiwan, accessing china for St. Lucian citizens has slowly started getting out of the picture. In addition, this is a relatively new program in the world, so you might face some hard times at customs.
St. Lucia's passport is still in its initial days of recognition; therefore, customs authorities will take more time to check your credentials. So investing in St. Lucia can be pretty expensive sometimes, and you have to address your concerns about money before moving on further
with the application process.
Frequently Asked Question​
• How long does it take to get citizenship from St. Lucia?
Getting citizenship from St. Lucia takes about 6 to 9 months for the entire process. First, you will have to apply for a passport, and then you must be investigated by the government for around 4 to 5 months. After this period, you will be told about the complete verdict, and the government will issue a passport within a month or two from that date.
• Can you pass St. Lucian citizenship to your child?
You can easily add your children, spouse, and dependent parents to your application form. However, the total investment amount will eventually increase with each new member.
• Can you take your family with you to St. Lucia?
Yes, you can take your family with you. However, your family will have to go through the same process as you, so the entire process takes longer. The investment amount varies from one million dollars for a single person. 1.4 million for couples and 1.5 million dollars for a family of four members.
• How can I avoid higher taxes in St. Lucia?
As per details of the law of Saint Lucia, if one becomes a Saint Lucian citizen has to pay an amount of around 180% of
income tax
every year if he is living on the island or earning his income in a local business or corporation.
Final Thoughts​
Getting St. Lucian citizenship is easy once you have invested in real estate on this Caribbean Island. As soon as you make your investment, you can start your application process in less than a month compared to other countries requiring many more months of the waiting period. St. Lucia can be a perfect second home for anyone as long they are willing to invest in their citizenship. One million might seem like a heavy tag, but considering the beautiful location, warm weather, lifestyle, and business opportunities, it's worth spending every dollar in St. Lucia.