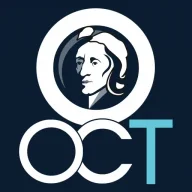 Forum Moderator
Staff member
Mentor Group Gold
Dec 29, 2008
13,930
3
7,094
131
German clients of the Swiss bank Credit Suisse are being asked by prosecuting authorities to provide information about their bank accounts as part of a wider crack down by Germany against offshore tax evasion.

Around 1,500 clients of Credit Suisse have been written to by the prosecutors office in Dusseldorf requesting that they provide evidence about the circumstances in which they opened their accounts. A questionnaire asks why these clients chose to open bank accounts based in Switzerland rather than in Germany and whether the bank ever discussed the matter of taxation when the accounts were being opened.

The clients, who have voluntarily made themselves known to the office, are being treated as witnesses and therefore are legally obliged to respond to the questionnaire.

Last month, investigators carried out raids on a total of 13 branches of Credit Suisse in Germany, where employees are alleged to have helped over 1,000 German clients evade taxes.

The raids form part of wider ongoing investigations into Credit Suisse clients, following the purchase by the German federal state North Rhine-Westphalia of a stolen tax data disc, containing information on alleged tax evaders.

It is thought that the government will generate in the region of EUR400m in additional revenues as a result of information contained on the disc.