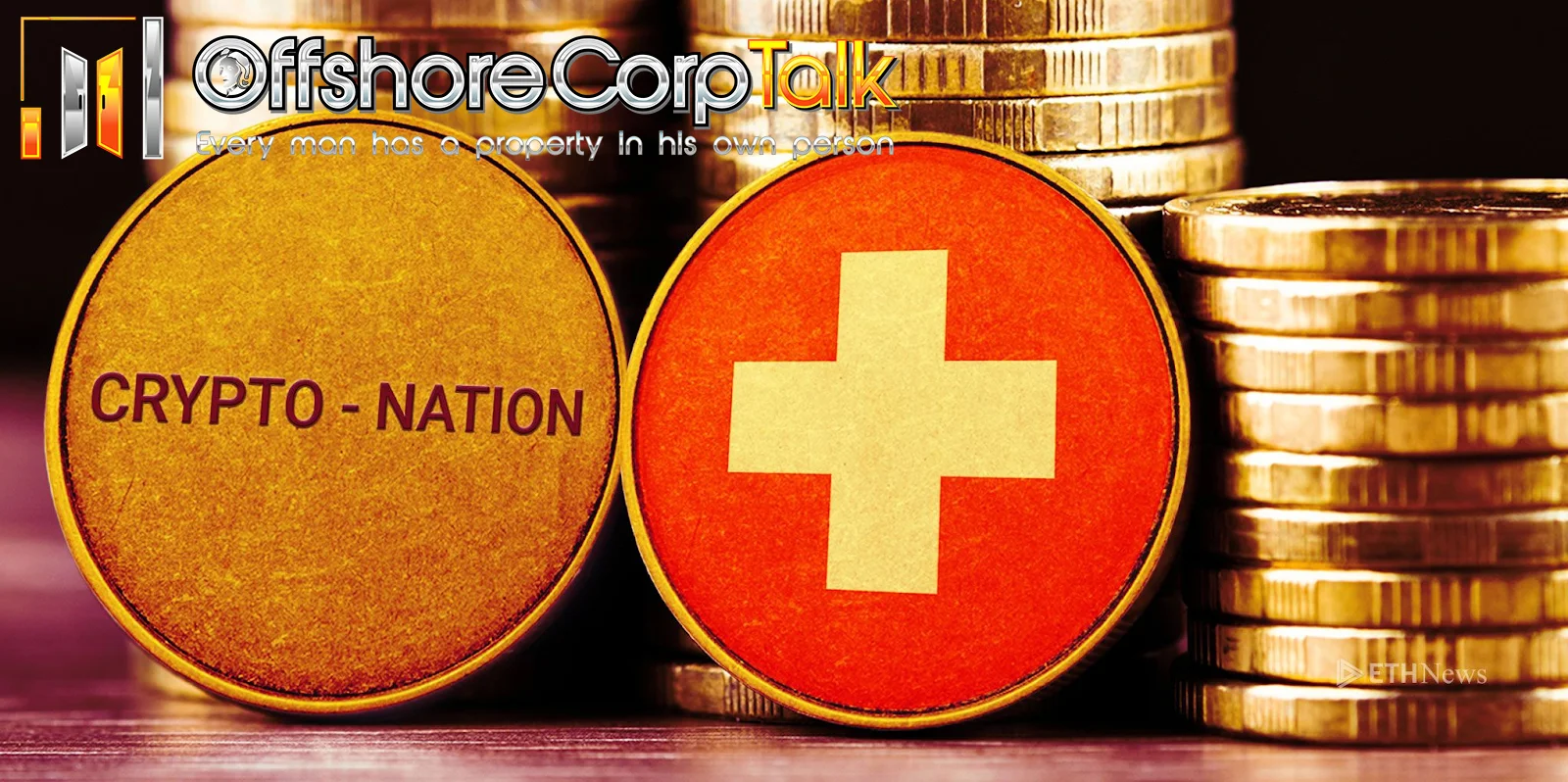 Switzerland is one of the leading countries when it comes to incorporating companies. It has an excellent reputation, low taxes and notoriety for its security and high quality standards. It has always been neutral and linked to other countries in terms of economics, which guarantees the fact that you will never be taxed in two different countries.
With all these benefits in mind, it is no surprise that more and more businesspeople go offshore and choose Switzerland for their companies. Whether you are after establishing a large company or you have a brilliant idea for a startup, Switzerland is an important player on the European market. Moreover, the government also provides support and economic measures to encourage investors.
To make things even better, the Swiss constitution allows anyone to come up with a company in Switzerland.
Obviously, there are some rules and regulations to follow, but at the end of the day, even nonresidents can establish a business in the country. It may sound daunting and challenging, but this guide will give you all the details you need on Swiss
company formation
.
Reasons To Incorporate In Switzerland
Located in the western part of Europe, Switzerland has strategic locations. It has good links with many economically strong countries and makes a good entry to Europe – whether this is your first business in Europe or you want to test a product on the European market before bringing it in. The European Union is Switzerland's main business partner. What else?
Well skilled workforce​
While the country has a lingual diversity, the local education system reflects it like no other. There are three official languages and an unofficial fourth one. Both private and public schools benefit from a great reputation. Moreover, local companies provide access to training and internship programs, so you can always find a highly qualified workforce.
Proper infrastructure
Switzerland has some of the highest standards of living in the world. The health care system is well put together. Public transportation is just as efficient, not to mention the beautiful landscapes – more and more families turn to Switzerland to work or do business. Everything is reliable – from the exquisite infrastructure to the telecommunications.
Business transparency​
Swiss
company formation
involves choosing the canton you want to be in too – some sort of a state or a county. Most cantons compete with each other, so they always push to provide better business environments for foreign investors. Whether you count the tax or the legal structure, business transparency will never be an issue.
Highly developed industries
Certain industries do much better than others – such as the banking and insurance industries, which Switzerland is famous for.
Zürich and Geneva dominate the world in these fields.
But apart from finances, the chemical industry is just as attractive. The pharmaceutical sector is not to be overlooked either, not to mention engineering.
Prolific taxing system​
Switzerland used to be a tax heaven, but things have changed a little. However, the country still has over 70 double tax treaties, meaning businesses can benefit from lower rates. There are more types of taxes – municipal, cantonal or federal. But altogether, the taxing system can still outweigh pretty much any other European country.
Tax planning
is critical in order to take advantage of this system.
While these reasons are more than enough to turn to Swiss company formation, the list can definitely go further. Switzerland is an innovative country with many inventions and patents, it is environmentally friendly and preserves the beautiful landscapes and it has a stable political environment. The financial stability is pretty obvious.
Now, there are more aspects to keep in mind before starting a business in Switzerland. You cannot just dive in and register an entity – there are a few requirements to meet, as well as multiple possibilities. First, you need to ensure you have a good business idea. Second, you have to choose the optimal structure for it.
Research Your Business Idea First
The idea of starting a business in Switzerland can be exciting. You open up to a new market and you have access to multiple other markets. You deal in a professional environment and there is a business friendly attitude towards you. But before starting, you need to ensure your business idea is well researched.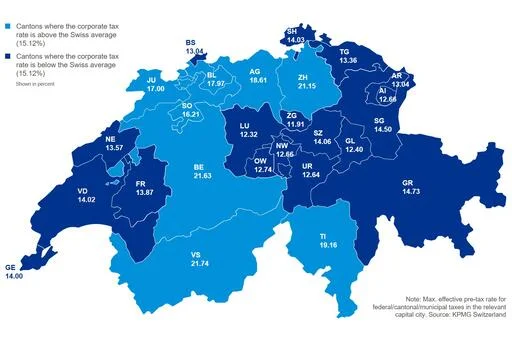 You have to determine whether or not there is some interest in buying your stuff. Research the local competitors and figure out whether or not the market can support your idea. Many ideas may seem right at first, but you have to ensure your plan is really feasible.
This aspect implies plenty of research and analyses.
Here are a few questions to ask yourself.
What is the actual product or service you want to bring in?
How do you plan to introduce it to the market?
Is there a way you can protect your idea?
Do you have a market for your product or service?
Are there any skills required for this business?
Who is your main competition?
Can you make the difference in one way or another?
Is there anything new you bring to the market?
Do you have the finances to support your business before it makes a profit?
Is your business idea feasible?
Such planning is required for any business out there and not just for those established in Switzerland. Assuming that your plan seems feasible, it is time to move on to the Swiss company formation. Unless you are familiar with the local system and regulations, you may need to do your homework before diving in.
Decide On The Business Structure​
Choosing the business structure will affect the Swiss company formation process. No matter which option you choose, there are certain procedures you have to follow. Besides, each structure has its own characteristics – many of them similar to the structures in other countries too. All in all, there are seven different options to go for.
Sole proprietorship
This business structure is similar to the self employed status – professionals who work for themselves, as well as businesses with a single owner. Small businesses could go into this category, as well as entrepreneurs or freelancers. This type of business structure requires the person behind the business to be a Swiss resident.
Unlimited liability is part of the game, while the person's name should appear in the business name as well. Therefore, there are a few limitations. In terms of registering with the Chamber of Commerce, it depends on the yearly sales. If this value exceeds CHF100,000, registration is mandatory – otherwise, it is not.
General partnership
The general partnership is similar to the sole proprietorship, with one major difference – the respective structure is not run by one person only, but by two or more. There are no requirements regarding the limited capital. One of the partners' names must be in the business name and all of them must be Swiss residents.
Unlimited liability is given to all partners in this joint venture. Other than that, it is mandatory to register with the Chamber of Commerce – the same rule applies for the Commercial Registry. This type of partnership does not feature a legal entity because it is not incorporated, but it can be prosecuted.
Limited partnership
The limited partnership is similar to the general partnership, yet it is not that common. Basically, there are both general and limited partners. The limited ones are liable to a particular amount, while the general ones have unlimited liability. Just like for the general partnership, this business structure must be registered with the Chamber of Commerce.
Corporation
The corporation goes hand in hand with the joint stock company – you may also find initials like AG or SA. These are the most popular business structures in Switzerland. According to the law, one board member or director must be a resident in Switzerland, but they also require sole signatory rights. This requirement can be met by more people – ideal for joint signatory rights.
Liability is limited and fully depends on the assets associated with the company. The shareholders' equity should be CHF100,000 or more. Half of this amount should be fully paid. There are more procedures to go through for a proper incorporation. Whether you choose to do it yourself or seek help from a Swiss company formation service, it should not last more than a month.
Swiss company formation
The limited liability company can be referred to as GmbH or Sàrl too. While it feels less complicated than the actual corporation, it is less popular too. The shareholders' equity is set to minimum CHF20,000 – with CHF10,000 to be paid in full. One of the directors must be based in Switzerland – one who can sign for the company.
All members can handle the management and representation together, but then, nonmembers can also join based on invitations. Starting this type of business structure is cheaper, yet there is another difference between its properties and the corporation – shareholders are featured in the commercial register and anyone can see them. Directors are also liable for the debts
Branch​
The branch status is similar to structures from other countries. Basically, the business depends on the head office, regardless of its location –
it could be outside of Switzerland too.
However, the structure is independent from a financial point of view. The branch is taxed locally, while the parent company is liable – despite its foreign status.
Subsidiary​
From many points of view, a subsidiary is similar to a branch. Legally, this business structure is independent. However, it is affiliated to a different entity. Such entities are usually based out of Switzerland. The subsidiary could embrace multiple forms. It could be a limited liability company or perhaps a corporation.
Become Familiar With The Regulatory Work In Swiss Company Formation
According to the local CO (Code of Obligations), the AG and GmbH feature separate legal personalities. Members are referred to as shareholders or quotaholders, while their liability is based on the registered capital of the entity. Many small and medium companies would rather go for the GmbH because starting costs are lower and the structure is flexible.
In other words, requiring shareholder approval for particular choices is relatively simple, not to mention defining extra funding requirements in terms of association. But then,
this type of company does not provide as much privacy as the AG – yet, the capital is five times lower.
At this point, it depends on the business owner's priorities.
Based on where this company is registered, the competent authority for the actual incorporation may vary. But no matter where you are, it is the authority associated with the canton. Different cantons have different rules, so it pays off researching them upfront. As for registering a company, the procedure is relatively simple, regardless of the location.
Such companies are normally tailor made. Shelf companies are legally accepted if they are mentioned in the articles of association. It is important to understand the difference between shelf and shell companies. Shell companies can be sketchy, while purchasing shares is usually a void operation. It is one of the last things you want to do.
Swiss company formation steps and procedures​
The Swiss company formation process is similar for both AG and GmbH companies. However, it can be quite challenging for someone who is not familiar with the local market. Luckily, a bit of research can push you in the right direction – not to mention all the Swiss company formation services helping in the process.
It all begins with the pre-clarification procedures. For example, you should have a name for your company. Check its availability. If it is not available, you might need to rethink your entire marketing process. Then, you will need the deed of incorporation – you will need a notary for this job. A notary will legalize it, but also help in locating the required info for the process.
The next step involves collecting documents and preparing them. This is the most annoying part in the process. No one likes to deal with paperwork, get in queues, give out papers, wait, bring some more papers and so on. It is part of the game though – you will also have to collect some signatures, but at least the process is straightforward.
Your notary will come in handy one more time for the notarial incorporation.
The company founders will meet and legalize everything. The founder should be in the meeting as well – if unavailable, a
power of attorney
will be needed. If this legalization takes place in a different country, it requires legalization in Switzerland as well – not to mention the apostille.
The last step involves the registration in the commercial register. This is more of a formality. If you rely on a Swiss company formation service, they will usually do it for you. At a first glance, the process looks simple – not too many steps there. However, there is one step in particular that makes it a bit difficult – gathering the actual documents required for the registration.
Documents required for a company formation in Switzerland​
Some documents are easy to get – throw your signature on them and hand them over. It is more of a legal procedure – a standard process. Most of these documents should be filed with the commercial register in the canton you choose. Plus, they must be filed in original, so you have to sign and go through actual papers.
The application to the commercial register is standard – just a procedure. No matter what you are after, you will have to come up with an application for it – and a company in Switzerland makes no exception either. Complete it with all the details. The public deed of incorporation is also required, as well as all the articles of association.
Declarations of acceptance vary based on the company you create.
For example, an AG will require such declarations of the directors. When it comes to a GmbH, declarations of acceptance cover managing officers. The declarations are mandatory only if the position is based on appointment. If the managing officers are automatic (due to being quotaholders), declarations are not needed.
Any person set to sign for the company must sign for this benefit. Basically, people who can sign documents in the name of the company must be mentioned on a legalized document. If the legalization is not done in Switzerland, an apostille is needed. This document needs to be included in the commercial register application.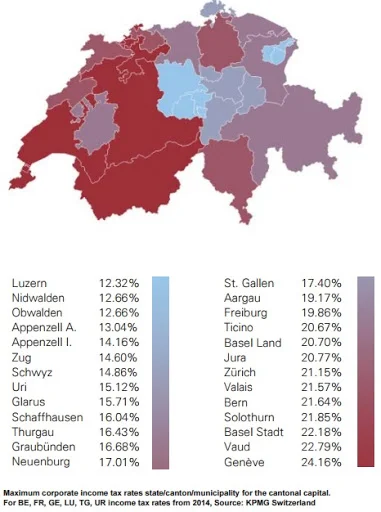 Anyone involved with the company must accept it. Practically, you cannot name directors without letting them know.
The procedure involves getting proof that auditors have accepted such documents – signed papers. Even if some of them want to opt out, you will still require signed papers. This type of documentation is aimed at preventing fraud.
Going into smaller details, you will have to learn a bit about the environment you choose – more precisely, the canton. The so called stampa declaration is nothing but a cantonal form. Once signed, the founders affirm that there are no associated contributions in kind. Plus, there are no special privileges or other acquisitions of assets – nothing else apart from what is mentioned in the registration forms.
The Lex-Koller form is another cantonal document. While signing it, founders agree not to buy any real estate in Switzerland to use as business facilities. This form is related to the laws and regulations targeting foreigners interested in purchasing real estate in Switzerland and it must be signed for the company to be registered.
Based on the status of the quotaholders in the GmbH, further documents might be required. If a company registered in another country is given as a quotaholder, documents include a recent extract from the commercial register in the respective country. It must be certified, but it should also feature an apostille. Its role is to prove that the company actually exists.
Some companies start big and feature their own offices. Some others do not.
If your company does not have its own offices, you need a document from the domicile holder. This declaration confirms the fact that the company is legally allowed to be registered at the stated address. The domicile holder could be an individual or another business.
If contributions are made in
cash
, they must be transferred into a blocked bank account. This deposit must be checked, meaning another document is required. The certification should come from a bank. It is an actual statement that proves the money has been deposited, so the incorporation can go ahead with no worries regarding the financial aspect.
On the other hand, asset acquisitions, unique privileges or contributions in kind may bring in a bunch of extra documents. The same rule applies to intended asset acquisitions, not to mention offsetting of claims. Each of these factors comes with extra requirements before incorporating the company. Here is what else you will need:
Founders' report that each founder must sign
Certified auditor's report
Contracts of asset acquisitions or contributions in kind
Time frames related to Swiss company formation procedures​
Generally speaking, a straightforward Swiss company formation should take between two and four weeks – rarely more than a month. Of course, the time frame depends on your ability to gather all the required documents quickly. Make sure you have everything you need in order to avoid unexpected surprises and disappointment.
The minimum time for the incorporation is about two weeks. It will take around a week to gather all the documents, sign them and make sure everything is alright. Then, dealing with the actual commercial register takes about another week. Any incorrect or missing documents will obviously add to the time frame.
The process is not done when your papers are accepted. Instead, you must wait for the actual registration to be over.
Once the incorporation is mentioned in the Swiss Official Gazette of Commerce, your company is fully and officially incorporated.
On the same note, founders will receive an official legalized document – an extract from the commercial register. The document includes the official starting day too.
Costs associated with incorporating a company in Switzerland​
A simple and straightforward incorporation with no sketchy elements is not just the faster way to register your business, but also the cheaper option. Costs vary widely – usually between CHF2,000 and CHF6,000. Those who choose to prepare documents themselves will obviously save some money, as lawyers and notaries will obviously come with their own fees too.
Costs go further than that. The commercial register fees cannot be avoided and they depend on the capital of the company, as well as the total amount of signatories. These fees tend to be CHF1,000 or less – usually way less than that, but it pays off having a bit more than what you estimate, only to prevent surprises.
Then, if applicable,
a blocked bank account will not come for free either
. There are multiple requirements there and fees and costs vary from one institution to another. Another applicable fee is the one for the domicile holder. Such fees usually go to the domicile holder and just like the blocked account fees, they may vary.
Other aspects related to the Swiss company formation process
Generally speaking, you are free to choose the name of your new GmbH or AG. You can choose something representative for the business or yourself. There are not too many restrictions – however, you might face some issues if your name is similar to another company's name. Your choice must be distinguishable from other companies and their names.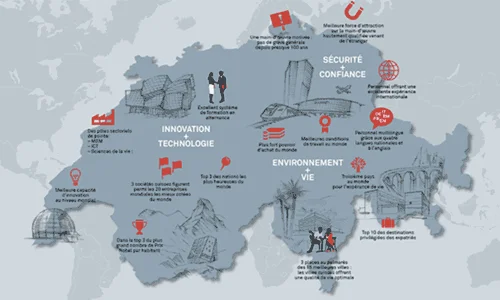 At the same time, your partners or potential customers must know what type of company you run. Therefore, you will have to add the legal form to the company name. You need to mention GmbH or AV at the end of the name. On another name, the company name must be clear – rather than seven Os followed by five Is.
Not happy with the name of your new company? Whether you are reinventing yourself or you have just found the perfect idea and the incorporation is already done, you can still do it without too much hassle. Simply put, you must amend the articles of association. You need a meeting with the shareholders, as well as a notary or a public deed.
Shareholders who cannot attend the meeting can be substituted, but you will need to legalize the document and feature an apostille if the process is not done in Switzerland.
Apart from these papers, you must complete an application too and submit all the documents to the commercial register. The process takes up to a couple of weeks and it is not free – CHF2,000 for the documents and less than CHF1,000 for the actual commercial register.
Understand how the Swiss commercial registry works
The Swiss commercial registry is the main entity you have to deal with when planning to incorporate a company in Switzerland. It provides lots of information about local companies – public details that anyone can access, including foreign entities before conducting business with Swiss businesses. Such information is available for free.
The Swiss commercial registry is maintained by the Federal and Cantonal Agencies. Overall, it can be described as a tool providing access to public information. Those interested can find more details about Swiss companies, as well as the liability associated with them. They can find info about authorized individuals, as well as ruling bodies.
Everything going through the commercial registry will also make it to the Swiss Official Gazette of Commerce. However, there are times when certain legislations can prevent access to information regarding particular entities. All in all, the commercial registry has more functions, but two of them stand out.
Providing access to general details about companies in order to protect other businesses
Giving effect to particular decisions, such as the possibility to start trading as a GmbH after being mentioned in the commercial registry
The commercial registry is decentralized. The
federal government
will keep an eye on it and ensure everything is organized accordingly. It is not its job to maintain it though. Each canton contributes to this registry based on the companies registered in different parts of the country. Cantons also designate the right authorities to look after the commercial registry.
There is not much more to know about this registry. You will initially use it before even incorporating your business, as you will need to search for potential names. Once you get a good idea, take it through the registry to see if someone else has already had that idea. You can also find similar business names – make sure your stands out.
Common Issues Associated With Swiss Company Formation Procedures
A bit of education on the commercial registry, the way it works, documents and time frames associated with the Swiss company formation procedures will certainly help. It is not enough though. While the process itself is straightforward and simple for residents of Switzerland (regardless of their nationality), things could get a bit frustrating for those who live in other countries.
The most common mistakes occur when preparing the documents. If you want to save some money and do everything yourself, make sure you know precisely what you need – missing or incorrectly completed documents will delay the application. Choosing a team of lawyers will prevent these issues and the costs are not even that high. However, there are a few restrictions that are more likely to cause issues.
The necessity of having a resident of Switzerland among the directors​
For most types of companies, you will need someone among the shareholders or directors to be a resident of Switzerland. For sole proprietorships or other similar entities, the individual associated with the business must be a resident of Switzerland. It makes no difference what the nationality is – the individual has to reside in the country.
Years ago, companies needed a Swiss director. Time has changed – these days, you need someone who is a resident of Switzerland, meaning this person could be a foreigner too. Safety is the main reason behind this rule. Practically, authorities want control over an individual in case something goes wrong – such as the company getting involved with crime.
If all directors live abroad, they can easily run away, hide or avoid prosecution should the company cause any damage.
Therefore, if one of the directors is in Switzerland, authorities have a bit of control over the company. In other words, the respective director would have the drive to ensure the company does well, rather than get involved with criminal activities.
Citizens of the European Union benefit from freedom of movement to Switzerland. They can also benefit from free residence without any restrictions. On the other hand, citizens from other countries will have to acquire a work permit in Switzerland, as well as a residence permit. Obtaining both permits could be a difficult and time consuming task.
Not having a director who resides in Switzerland will cause the incorporation process to be rejected. Even if all the documents you provide are correct and transparent, this requirement is mandatory for the incorporation to move on. This is where many individuals struggle, especially when it comes to establishing offshore companies.
The necessity of having an office​
Having a director in Switzerland is one thing. Having an office in Switzerland is another thing. Basically, your company needs a domicile and there are more ways to get one. In fact, you will also have to provide documentation regarding the domicile, the holder and the agreement you might have with the holder – unless you actually own the property.
An office or a facility is not mandatory for the actual running of the company – sure, it will help, but it is not mandatory for this reason. Instead, you must secure this place before you even apply to incorporate the business. Since you must provide documentation about it, the procedure cannot move on until everything is set.
While you can try this venture with a c/o address, it will cause some difficulties. After all, it is not necessarily a physical address. Chances are this idea will lead to instant rejection, especially as you will not even be able to provide documentation about the domicile holder or regarding an agreement with them.
From this point of view, a real office address is mandatory. Luckily, there are plenty of options out there. If you can raise the capital to start a company in Switzerland, there is a decent chance you will be able to afford a decently sized office as well. All in all, this is the second most common mistake people make when trying to register a company.
The necessity of relying on Swiss company formation services
The process can be intuitive and straightforward for some people. If you reside in Switzerland or you plan to stay there for a few months to sort everything out, you may have all the time in the world to inquire, ask and learn about the system. You might have the time needed to gather all the documents and handle everything by yourself.
Things are different if you are abroad. Going back and forth all the time, dealing with new documents and facing a legal system that you are not familiar with may not be so light. Frustration will inevitably kick in. Even if you already have the resident to be your director, you will have to deal with most of the hassle yourself – expenses will also add up in no time.
At this point, the necessity of Swiss company formation services becomes obvious. Not only do you get to work on other things while someone deals with the bureaucratic aspect, you can also save money and avoid frustration. Given the impressive influx of foreign investors in Switzerland, there are lots of companies providing incorporation services and handling customers' needs in the smallest details
Top 10 Swiss Company Formation Services​
Fasoon
Whether you are after a sole proprietorship, a general partnership, an Ltd. or an LLC,
Fasoon
is an excellent way to start your venture on the Swiss market with minimum costs. Make few clicks, choose some settings, make a payment and you are ready to go.
You can also get domicile related services – both c/o and actual addresses. Other services refer to liquidations and consulting. No matter where you find yourself in the incorporation process, Fasoon can handle your needs in no time. It pays off setting everything up at an early stage though.
Keep in mind that while the company will take care of the entire process for you, you may still have to provide documents and signatures.
IFJ
IFJ
is a startup support company. It helps new businesses and ideas transform into actual businesses and companies through its Swiss company formation service. There are six steps you have to go through – with document submission being the most comprehensive one.
Everything is handled online – including the notarial certification – until you reach the entry in the commercial registry. The company has helped over 125,000 businesspeople since its beginnings in 1989 – regardless of the industry.
Other than that, it makes no difference if you are after a contribution in kind or cash – the service will handle your needs in the smallest details to ensure a successful incorporation.
Fidinam
Fidinam
deals with anything revolving around business, tax, consulting and real estate. From this point of view, it could also become your primary option for the Swiss company formation process. The firm was established in 1960 and works with hundreds of experts and consultants today.
No matter what you are after, you will get a highly customized service. Business related operations go in more directions and may also target accounting, human resources, corporate operations and insurance consulting – apart from company formation, of course.
Fidinam will also help with other financial concerns, such as wealth planning, corporate tax or specialized tax services.
Fidigit
Fidgit is an IT consulting group operating under the Fidinam Group. The company has been initially created to provide innovative solutions to companies of all sizes in Switzerland – regardless of the industry. Various management ideas can be implemented for an easy automation of processes.
Fidigit's capabilities go in more directions though. The company is just as handy if you need Swiss company formation advice in Lugano. At the same time, you will get valuable advice on how to secure a Swiss resident as a director for the ability to sign papers.
There are no fees and costs mentioned, but Fidigit has a good reputation and seeking a quote will most likely give you a valuable insight.
Sigtax
Sigtax
aims to provide excellence through its Swiss company formation services. The company will handle all your financial needs, starting with the actual incorporation and moving on to tax and audit related considerations – a nonstop service for all the company related difficulties.
The company expands over 12 countries. It has 14 offices and thousands of partners to ensure customers get the best possible deals. Whether you are interested in plain company formation, tax planning, trust services, bookkeeping, audit or work permits, this could be your one stop shop.
At the same time, it is worth noting that Sigtax will also help with business centers and back office services.
Stax
Stax
has a straightforward approach. The company has specialized in Swiss company formation procedures. Its experts will set the whole process and manage the bureaucratic hassle entrepreneurs have to face in the attempt to start a business, regardless of the canton.
Stax can help incorporate a plethora of different types of companies. From holding and
investment
companies to management, principal or mixed companies, the service will ensue a smooth and convenient incorporation without any hurdles at all – suitable for those who have no clues about laws.
Apart from company formation, Stax helps with other business related services too – accounting, bookkeeping, tax planning, work permits, business offices and corporate administration, among others.
Goldblum
Goldblum
takes company formation to another level, by actually educating clients and letting them know what the process actually involves. Get free quotes based on your particular needs, as well as a booklet with more details about the service and a full list of fees.
Whether it comes to blocked accounts, paperwork, documents, appointments for notaries or insurance policies, Goldblum can lead its clients in the optimal direction. The company is run by a few financial experts and operates for more than a decade. It has offices in both Zürich and Zug.
Apart from company formation, Goldblum has also specialized in shelf company procedures in Switzerland, as well as compliance and
escrow
services.
Co-Handelszentrum
Co-Handelszentrum
specializes in company formation procedures, as well as administration services and products. Based in the central part of Switzerland, the company helps entrepreneurs incorporate their business throughout Zug – the most prestigious financial canton in the country.
Co-Handelszentrum will manage Swiss company formation procedures regardless of the size of the company. Whether you are after a sole proprietorship or a company with more directors, your business will be incorporated in the shortest possible time.
Initially, the company was established to focus on digital business administration. Based on the demand, its services have diversified lately and it can also help with investment strategies or company formation.
GamutCorporate
You might be aware of how complicated the bureaucratic process of incorporating a company in Switzerland is.
GamutCorporate
will provide the opposite experience – no headache, but just a few documents and quick addition to the commercial registry within a few weeks only.
It makes no difference if you are a sole trader or you are interested in a limited company. It also makes no difference if you are new to Switzerland and have no idea which way to go. Furthermore, you can gain access to accounting services, as well as a Swiss office – a shared office or a registered address.
Fees are relatively low when compared to other players on the market. Besides, you can rely on experts for help with trademark registrations, name changes, human resources, banking or insurance services.
FTrust
FTrust
is an independent provider of financial services. It mostly operates in Switzerland, but its functionality goes over nine other jurisdictions too. Apart from fiduciary services, it will help with domicile related documents and procedures as well. Services are extremely diversified and cover more fields.
FTrust has always dealt with private corporations and entrepreneurs relying on structuring to optimize their tax, boost their profiles or perhaps protect some assets. Its services today are just as diversified and when it comes to company formation, one can choose between Swiss companies, onshore or offshore entities.
FTrust has the capacity to analyze preferential tax rates given by cantons, as well as the taxation treaties. When interested in Swiss company formation services, you can opt between sole proprietorships, branches, general partnerships, associations, foundations, AG or GmbH entities.
Conclusion​
As a short final conclusion, there is plenty of information on the Swiss company formation system. There is, indeed, a lot of bureaucracy – mostly implemented over the past few decades. With all these, the process is suitable to those with a bit of knowledge and plenty of time on their hands. It involves gathering lots of documentation and knowing precisely how to comply with local laws and regulations.
Unless you have the time and education, seeking external help could be a better idea. An expert has been through everything – they have lots of experience and they know what could happen if you do things one way or another. Instead, the company will most likely handle the entire registration on your behalf. Simply provide the documents per request and an expert will do everything else for you.
There are some fees (quite affordable) to pay, as well as a few weeks to wait for (usually less than four weeks when hiring an expert).
Last edited: