I have followed the new the last weeks, Pfizer seem to have release their vaccine already in the UK and the first 20K people already got it.
I also read about their phase 3 study
Primary efficacy analysis demonstrates BNT162b2 to be 95% effective against COVID-19 beginning 28 days after the first dose; 170 confirmed cases of COVID-19 were evaluated, with 162 observed in the placebo group versus 8 in the vaccine group Efficacy was consistent across age, gender, race and...
www.pfizer.com
So I have been following various conspiracy discussions, videos and articles, it's scary.
The vaccine changes your DNA' The main conspiracy theory about the vaccine currently is that it will alter your DNA. A Facebook post claims: The new vaccine for Covid-19... will literally alter your DNA. It will wrap itself into your system. You will essentially become a genetically modified human being!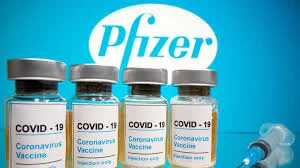 After all, will you get the new vaccine injected once it is available in your country?