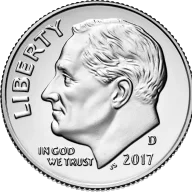 Dec 19, 2020
623
1
400
63
34
Does anyone have experience in
investing
in real estate in Georgia?
I have been there myself and visited a few hotel-apartment buildings such as:
In collaboration with world class branded residences Next Group creates the first most demanded investment product in Georgia offering 5-star services of international standard. Wyndham management team takes charge of any kind of care of your branded residence. This way you get a guaranteed...

nextgroup.ge
The 41-storey multifunctional complex Alliance Palace is situated in the most prestigious part of Batumi, near the beach and the boulevard. The first 5 floors of the multifunctional complex are occupied by the 150-room Courtyard by Marriott hotel, while the rest of the building (floors 6 to 41)...
alliancegroup.ge
What are the occupancy rates? Costs? How easy is it to hire/manage a local team?
I think it looks quite decent, and definitely, the country has been developing fast last few years and the trend might continue.
However, I understand that what is putting off the investors is the chance of conflict with Russia and political risk, or am I missing something?