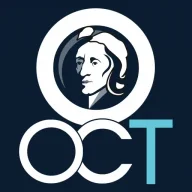 Forum Moderator
Staff member
Mentor Group Gold
Dec 29, 2008
13,929
3
7,091
131
New Zealand's Commerce Minister, Simon Power, has announced measures designed to shore up New Zealand's company registration process against criminal activity from overseas.
In January this year, it was discovered that an Auckland-registered shell company had been used only once, to charter a plane in an attempt to transport arms from North Korea to Iran. The case raised questions about how to verify directors' names and company registration without imposing compliance costs on normal businesses.
Power said that:
"Our company registration processes are highly-respected but there have been increasing threats to our international reputation posed by overseas interests which use New Zealand-registered companies to undertake criminal activity."
The main change will require
all New Zealand companies to have either one New Zealand-resident director or a local agent. Those New Zealand-resident directors or agents will be responsible for ensuring companies provide accurate information to the Registrar of Companies, and will be liable if companies breach their filing requirements under the Companies Act.

The Registrar of Companies will also get expanded powers. There will be a greater ability to remedy issues concerning the bona fides of directors and shareholders of companies, and to deal with compliance issues around company registration. There will also be greater powers to take action where doubt exists about the accuracy of information about a company on the register.

"In particular, the Registrar will be able to 'flag' companies which are under investigation," Power added. "This will provide greater protection for legitimate businesses, which will be able to check the Companies Office website to see if there are concerns about the bona fides of the companies they are doing business with.

"If the investigation shows that a company and its directors or agent have given inaccurate or misleading information, or have committed other breaches of companies' legislation, the Registrar will be able to remove that company from the register," he confirmed. "The Registrar will be able to also prohibit any person from acting as a director for up to five years where they were a director of such a company."

Similar provisions will be put in place for limited partnerships.

The measures will require amendments to the Companies Act and related legislation. A bill setting out these measures is expected to be introduced to parliament next year.