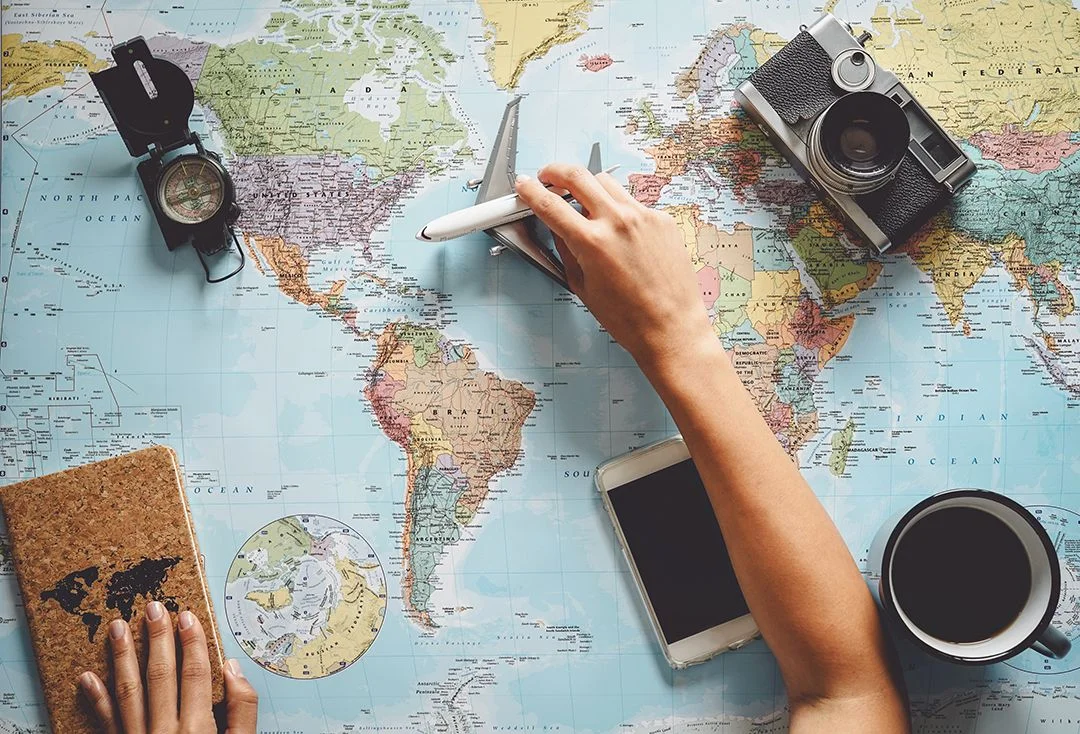 The times have changed as vast crowds of people are not migrating from shiny new cities with their smog and crowds! Instead, people are turning to the safest places to live in the world may that are not too flashy but offer better peace of mind. Some locations worldwide are both cheapest and considerably secure that you can find the best place for your pocketbook. Now, it's time to break your shackles and set your soul free with these perfectly safe countries to live in the twenty-first century.
The craze of shifting overseas, both as a resident and a business, has seen a considerable surge in the past few years. Due to the global pandemics worldwide, people have now started to look for safer options to live in than their native places. While western countries were considered the safest to live in, the number of people migrating from their homes is highest in such countries.
The conventional thinking is now put to an end, and the new approach is to build a home in the safest countries across the world. Living in a country like
New Zealand
or Sweden might be your best bet! First, however, you need to consider all your options for havens of safety and learn why they rank so highly among security-conscious citizens. If you're interested in security and safety, you might be wondering where the safest places in the world are.
You've probably heard of safe cities like New York City, but what about overseas? There are many great options for you, from peace-loving nations like Norway to some beautiful places like Denmark and Switzerland. Additionally, if you are looking for the cheapest countries to set your foot as a business, there are some options. Please keep reading to find out which countries are statistically the safest and some reasons why they're so safe.
What Makes A Country Safe Place To Live?​
When deciding which country to live in, you need to make sure it's a safe place to live. However, it's not as simple as just looking at a danger index or the average crime rate of the country. To determine which nations are the safest, we must consider other factors. Here are some of the significant factors that you should consider when looking into a country:
1. Population​
The smaller the size of the population-tied down population in a place, the safer it'll be. If fewer people live in a country, then there is less chance that something terrible will go wrong, and more likely to be solved before it gets out of hand. You will see that countries with high population numbers like that in Asia are often struggling with high crime rates. Therefore, look for countries with a low population index and a crime rate.​
2. Levels of Civil Unrest​
Civil unrest is one of the most dangerous threats in a country, and it's something to consider in your safest places to live. Are you thinking of moving to a country where there is political instability? Avoid these like the plague because civil unrest can lead to chaos, violence, and even war. Just look at what's happening in countries like Iraq and Afghanistan. You do not want to end up in such territory.​
3. Political Stability​
Are countries full of warm, friendly people to which you're thinking of moving? Nice, but unless they have a strong government in place, don't count on them to be safe. If there is an ongoing power struggle or political instability in a country (like, for instance, Venezuela), it's probably not the best place for you.​
4. Public Health​
With a high population at hand, the chance of someone catching a severe disease will increase. This could lead to further chaos and even riots. On the other hand, if very few people live in a place, it will be much easier to care for them in case of illness and disease.​
5. Tourism​
While some may see tourists as a considerable money-spinner, others may not see it that way. If you're thinking about moving to one of the more popular tourist destinations, such as
Thailand
or
Greece
, you should know the risks of being a tourist. In some areas of these countries, there has been an alarming increase in crime against tourists worldwide.​
Unfortunately, violent crime is something that you will have to deal with if you're living in any metropolitan city. However, now you can avoid such misdemeanors by finding a perfect place to live. So take help from these points and do all your research before committing to a placing as your new home.
Five Cheapest Countries for Living​
With increasing global inflation and rising commodities prices, it is becoming hard for everyone to make a living in developed countries. When you look from a business perspective, the competition in the market is at an all-time high. However, one solution to these problems is to find cheap countries for a living. If you are on a tight budget or have a low income, finding cheap countries to live in can be tricky. You need not worry about your living conditions anymore if you are looking for countries that suit your pocket.
1. Tbilisi, Georgia
With an estimated cost of $2000-$3600 per year, there is no better place to live in. However, it's almost three times more expensive than the first cheapest place to live globally, which is Albania. Georgia has developed a solid reputation as a perfect option to take your business offshore in the recent few years. There is plenty of scope for your business in an economically quiet country. With an estimated cost of $600-$1200 per year, it's an excellent place to live in. It's a small country with fantastic historical buildings and sites. This country has a lot to offer for new businesses looking to go offshore and find new potential customers.
Key Attractions
Kartlis Deda Memorial
Metekhi Church
Peace Bridge & Rike Park
2. Romania
If you are looking for cheaper options to live in than in European countries, you might want to look at Romania. The minimum wage is $260 per month, while the average is $580 per month. The standard of living is slightly lower than in European countries, but the cost of living is typically much lower. Romania is known for its excellent old towns, beautiful mountain resorts, a burgeoning community of artists, and a fantastic spot for skiing. There is so much for you to explore here and some great opportunities for your
offshore business
.
Key Attractions
Palace of Parliament
Sighisoara Historic Center
Biertan Fortified Church
3. Minsk, Belarus
With an estimated cost of $1,000-$1800 per year, this country is not cheap to live in. However, you'd be surprised to discover its value for the price you pay for living here. This place is full of churches and beautiful destinations you can visit. This lovely nation has a lot to offer you and your business. If you are from big western countries like USA and Canada, then you will find this incredibly cheap.
Key Attractions
4. Sofia, Bulgaria
With an estimated cost of $1,100-$2900 per year, this place has everything to keep you entertained, and your business is going strong. It's much cheaper to live in than most European countries while still providing you with many quality of life opportunities. It's a beautiful country with a
rich
cultural heritage that will be perfect for your business and a tourist destination to visit on your free days.
Key Attractions
5. Tartu, Estonia
With an estimated cost of $1,400-$2500 per year, there is no better place to live than this Eastern European country. This is the cheapest option to live a comfortable life. At the same time, it's one of the safest places to live in Europe. The affordable living here makes it perfect for budget travelers and offshore businesses looking for new potential customers in Europe.
Key Attractions
Vanemuine - The National Museum
If you search for cheap places to live, then most Eastern European countries will suit your pocket. However, if you are looking for a safe country, you should look at Western European countries or Norway, Switzerland, or Denmark, where there are very low violent crime rates. Do your research well before deciding which country will best suit your family or yourself.
What To Know Before Starting As A Business In New Territory?​
When you are looking for cheap places to live, then you must be thinking of new territories that are underdeveloped and have no established business presence. The reason behind doing this is quite simple. You can get a good amount of customers and potential clients right when the place is not known by many. However, it's not the same thing if there are many businesses already working in that area.
It will be better to stay clear of such situations as they could be hazardous and could cost you a lot. You need a market with a lot of possibilities to grow your business. You are taking your business offshore in the first place to avoid competition. Therefore do complete research before making any decision about any country.
Moreover, lands in such developed nations are also costly compared to undeveloped countries. Therefore, it will be much more profitable to set up your offshore business in a developing nation where you can get cheap land, plenty of business opportunities, and cheap labor.
Safest Countries To Live In​
While the world is in rage with countries like Russia and Ukraine going at war, everyone is in a state of a dilemma now. Even the residents of developed countries like the USA, Canada, and the UK are looking for new options to settle down. Despite the rising among these developed nations and the global pandemic, there are still some safer options for you. Some countries are considerably safer and have the potential to provide the peace of mind you are after. Take a look at a few options where you can build your new home in a sound and peaceful environment.
1. Norway
If you are looking for a safer option to live in, you might want to look at Norway. There is no violent crime or theft rate in this country, while they have much lower unemployment rates than most European countries. In addition, Norway has performed well in the past years in providing for the basic needs of its citizens. In many global rankings, Norway has ranked top among peace-loving nations.
This is a
developed country
, and it can provide you and your business with all the necessary facilities to deal with any situation. The aura of a beautiful environment with the purest essence of nature is what Norway is all about. Beautiful mountain scenery, sparkling coastline, and beautiful locations, many things make Norway one of the most beautiful countries.
What's Special Here
Preikestolen, the Pulpit Rock. A Climbing Experience Worth Experiencing
Norwegian Mountains - A Climb to Remember
2. New Zealand
It's hard to believe that a country like New Zealand, which is one of the most desirable tourist destinations globally, can be so peaceful and safe. However, with a sound infrastructure, great transportation, and social systems, there is no doubt that this country will give you a great experience of living here.
The nature here is charming, and it's mostly untouched by human interventions. You will find that environment here is not polluted much, unlike many other developed countries. The government is also taking great measures to ensure a safe living habitat for everyone. On top of everything, getting
citizenship
from New Zealand is also quite feasible.
What's Special Here
Milford Sound - An Amazing Nature's Beauty
3. Denmark
Another country that qualifies as a peaceful place to live is Denmark. This is a developed country with a very high standard of living, and its citizens are very well taken care of by the government and public sector. There are excellent transportation facilities and health services for everyone. With a very low crime rate, it's no wonder that this place is the safest place to live in Europe. Denmark has maintained a constant top position in many peace and happiness rankings globally. The standards of living, availability of basic amenities, and peaceful environment have been the key to global recognition of Denmark as a peace-loving nation.
What's Special Here
Green and lush Tivoli Gardens
Nyhavn
National Museum of Denmark (Nationalmuseet)
The National Gallery of Denmark (Statens Museum for Kunst)
Christiansborg Palace, Copenhagen
4. Spain
Spain is one of the most popular tourist destinations due to its awesome history and beautiful culture. The Spanish people are very warm and friendly, and you can feel that everywhere you go in Spain. Spain has very high living standards, and its citizens are treated using good facilities by their government for everyone.
Many tourists from all over the world visit Spain and enjoy their stay here. It is not surprising that the crime rate in Spain is very low. This is a safe country where you can live your life without any fear or worry. You will be surprised by the loving and open-hearted nature of people living in Spain.
What's Special Here
Barcelona - A Must-Visit City to Experience the Spanish Culture
Mediterranean Food in Barcelona
Beautiful meeting points of the Atlantic Ocean and the Mediterranean Sea
A large community of football-loving people
5. Finland
Finland has been ranked as one of the safest countries by different indices, so they must have their reasons behind it. The average crime rate in Finland is less than 4 per 100,000 population, and so far, they are doing a great job. Also, it is free from nuclear weapons and terrorism, which you can say is a blessing. You're made with us to a company that deals with import/export by signing up. The climate in Finland is also very pleasant, making it a very favorable place to live in.
What's Special Here
Helsinki - A Must-Visit City for All Travelers
Nightlife Full of Fun With the Finnish Culture
A perfect place to experience skiing
6. Austria
This country is ranked among the safest countries all over the world. Here you can have a peaceful life without fear or worrying about your security. Austria has very low crime rates, and so far, they have been able to keep this low and ensure to provide all the best benefits and facilities to its citizens. With excellent healthcare services, environmental protection, education, and social welfare, there is no doubt that you will have a great time in Austria. This country is also considered one of the safest countries in Europe because it has a very low crime rate.
What's Special Here
The Sound of Music Tour
Vienna's Uncovered Travel Secrets
Opulent places and rich cultural heritage
Beautiful & Majestic Mountain Range
Before starting your new life in a foreign country, you must find out what kind of security the area has. Then, you need to make sure the place you choose has everything to keep you safe and sound. If you are looking for the
best countries
to settle down in, then go through these above-shared options. These are some of the safest countries globally, recognized for their peaceful environment.
Frequently Asked Questions​
What should I do in my New Zealand applications?
Fill out all the required fields properly with the relevant information and follow all the instructions carefully. Then, you can even download an application form from the official website.
Do you need to learn English to live in Denmark?
Learning a new language is a fascinating experience. However, speaking or knowing English is not compulsory before settling down in Denmark. It is because there's no official language has been declared a national language of this country, and you will find the majority of people speaking Danish, German and English here in Denmark.
Many people believe that it is not necessary to obtain second citizenship for business operations, and this is why many of them decide to settle down in the country without dual citizenship. However, many countries insist on having
multiple citizenships
, and in this connection, it will be good to consider it with an
immigration
lawyer before making any decisions.
Can you apply for multiple citizenship across different countries?
It is not possible to get dual citizenship in different countries simultaneously. This is because many laws and regulations restrict a person's right to hold more than one citizenship. However, there is the possibility of obtaining citizenship in different countries under certain circumstances. For example, if your parents are citizens of two different countries, you could apply for citizenship through this method.
Will I be allowed to live in another country without dual citizenship?
No country allows its citizens to live permanently in that country without first obtaining nationality papers for them or without a multiple commitment declaration with the immigration authority of that country.
Do I need a separate visa to travel?
No, a dual citizen of both countries is allowed by law to travel freely between these countries without having any problem with visas and other documents of identification such as passports and other citizenship documents.
Once you decide to settle down in another country, consider different options to get a feel of an entirely new experience. The most important thing about settling down in another country is that you get a place of your own to live comfortably without any fear or worries. The safety quotients of these countries are very high, and you can expect major peaceful living conditions in these countries. You can always try these above-shared options and match your requirements with a country that suits you best.