On a proportional rate to its economy, the banking system in Cyprus is impressive. It is large and widely diversified – even larger than the banking systems in bigger and more developed countries. In 2010, the total assets of the banking system were almost 900% of the GDP. Other countries in the European Union ranged around 350%.
The idea behind this system is fairly simple to understand. There are many domestically run banks out there with numerous overseas applications that count as part of Cyprus. But then, even without these banks, the banking system is still too large for this tiny country and can easily exceed 700% of its GDP (
Gross Domestic Product
).
But despite these numbers, Cyprus is not the leading country in this segment and definitely not the only European country with such a discrepancy. Luxembourg, for example, goes even further than that. The cause behind these numbers is fairly simple to understand. It all happened over the past couple of decades due to the global environment. Furthermore, local governments have promoted their countries as international financial hubs.
Factors that make Cyprus unique​
From many points of view, Cyprus is similar to other small countries, but it is also unique in its own way. There are a couple of factors that make it stand out in the crowd.
First of all, one would have to consider the credit institutions owned domestically. Some of them operate as commercial banks. Some others are classified as cooperatives. Back in 2009, these institutions accounted for more than 60% of the overall banking system.
Second, it is worth noting that even the largest domestically owned Cypriot banks are still relatively small when compared to other European countries. But then, they are large compared to the GDP, which is quite small.
There are not too many countries in Europe with such large domestic banks when compared to their local economies. As a direct consequence, concentration levels have seriously increased over the past years. To help you understand, there were three major banks in Cyprus that accounted for about 50% of the market in the 2010s – Bank of Cyprus, Hellenic Bank and Marfin Popular Bank.
These banks have grown so fast that they have successfully expanded their operation overseas. Given the proximity to
Greece
, this is the main country where they bank overseas.
All in all, this continuous growth has turned Cyprus into an important business center in Europe. It was a strategy planned by the local government, which has seriously worked for this small country. Results are pretty obvious today – the employment and GDP in Cyprus have seriously skyrocketed.
Risks associated with large banks​
Overall, a continuous growth of the banking system has brought in a plethora of advantages. But at the same time, economists also wonder what the potential side effects would be. At a first glance, there are none. As you dig deeper, you will notice a bunch of potential risks.
The systematic risk is probably the most common risk and should be seriously considered. What does it mean? Simply put, a financial institution is likely to collapse and can trigger a disruption of multiple financial services. For instance, some services could be halted or stopped permanently, while others would be slowed down. Then, some services could become dramatically more expensive – all these effects will reflect over the economy.
The systemic importance could, indeed, by assessed. But then, it is a daunting task because it depends on numerous factors – size, substitutability and so on. While a government could help a bank, such an action would reflect over its rating.
The credit ranking refers to how safe a banking institution is, whether it counts its assets or the potential support from the government. Large banks tend to have good rankings because everyone expects governments to help them if in need.
History has taught the world more things and one of them was the fact that a worldwide financial crisis will cause serious financial distress. Before the 2008 crisis, many banks outgrew their competition in countries like Switzerland, Iceland or Ireland. As the crisis kicked in, these banks were heavily hit and barely survived.
In 2008, Iceland's biggest banks collapsed because they were simply too large to save. Ireland has managed to avoid a disaster because it nationalized its system. Obviously, the costs were massive.
As a general conclusion, authorities cannot always save their banking systems. It depends on how big the problem is, as well as a bunch of macroeconomic conditions.
The Cypriot financial crisis from 2012​
2012 and 2013 were not the best years for the banking system in Cyprus. The system was hit from a few different directions. First, there was a massive exposure to overleveraged property companies – mostly local. Then, the Greek debt crisis has also affected Cyprus, as many of its banks operate in Greece. Things went from bad to worse – the local bond credit rating was downgraded to junk by the world's main credit rating agencies.
Furthermore, the system was unable to refund state expenses from overseas markets, while the government failed to restructure the system too fast.
The spring of 2013 came with €10 billion as an international bailout. However, it was not free. Cyprus had to agree to some harsh conditions. One of them involved closing the second largest bank in the country at that time – Cyprus Popular Bank. The largest commercial bank in the country – Bank of Cyprus – had issues as well, especially with the uninsured deposits – just under 50% of them.
Despite the international bailout, the European media was not very happy with the move. Since much of the money in Cyprus is owned by
rich
Russians, the media suggested that these
loans
were done to save rich depositors. Lots of Russian individuals store their money in Cypriot banks because there are high interest rates, low
corporate taxes
and ease access to the European sector.
All in all, insured deposits of €100,000 or less were not touched by the crisis, but almost half of deposits over this amount were taken over.
The crisis affected everyone, including the Rossiva Bank. Sitting on $3 billion in
cash
, about a third of it was frozen throughout the crisis.
A shrinking system​
A massive and fast growth of the banking system in Cyprus has brought in plenty of advantages. But at the same time, there were a bunch of risks that could not be overlooked either. Plus, the
financial crisis from 2008
has showed the world that large institutions cannot always be saved. As a direct consequence, the banking system – which is still very large – has slowed its growth down.
Less than a decade after the financial crisis from 2012, things are changing in Cyprus. Laiki Bank collapsed in 2013. Co-op failed in 2018 and went under the Hellenic Bank, meaning the system is shrinking a little.
Astrobank took
UBS
Bank over in 2019, as well as NBG Cyprus. As a direct consequence, the two main banks of the country went way ahead of their competition. The bank is run by the Senhaoui family in Lebanon and the expansion was part of a growth strategy.
Things have changed a lot over the past years and new institutions come and go. Unfortunately, the Cypriot mentality is about pushing things to the side for a while. Things are delayed until the last moment and they become inevitable then. This is how the Cypriot banking system ends up being consolidated by the actual market.
To help you get an idea, there were 684 banks in Cyprus in 2016. By the end of the year, there were 544 left. By 2017, there were only 460. In 2018, only 386 were left.
These days, there are a few banks that totally dominate the sector. It is not necessarily a bad thing, but other banks have no room to introduce themselves as viable solutions for businesses and consumers. Simply put, it would be healthier for the system if more banks would be at the same level.
There are a bunch of banks that successfully operate in Cyprus today and most of them bring in efficient solutions for consumers.
Alpha Bank Retail Limited​
Alpha Bank Retail Limited
is one of the top players on the Cypriot market. It is specialized in retail and international banking. It came on the Cypriot market in 1998. Its products include current accounts, credit cards, time deposit accounts, mortgage loans, trade finance, business loans and so on. It works with VISA and its currencies include USD and EUR.
Ancoria Bank Limited​
Ancoria Bank Limited
is new on the Cypriot market and specializes in retail banking and business operations. It only serves Cyprus and allows access to debit and credit cards, savings accounts, consumer loans, time deposit accounts and mortgage loans. Banking is available in its branches or over the Internet.
investment-bank-sa" data-toc="1" >Arab Jordan Investment Bank SA​
Arab Jordan Investment Bank SA
is practically a branch of a foreign bank. It provides
investment banking
opportunities, as well as corporate banking. It is specialized in equity capital markets, equity research, mergers or acquisitions, among others. It operates in Cyprus since 1989 and it also provides mortgage and personal loans.
Astrobank Limited​

Astrobank Limited
has a business focus on universal banking. Prior to being acquired by Astrobank Limited, the bank was known as Piraeus Bank. It provides corporate and business banking, wealth management, personal banking and international banking. All accounts are operated in the EUR currency.
This is one of the main banks in Lebanon. It is a universal bank that operates internationally – the one in Cyprus is basically a branch. It provides retail and corporate banking. The bank has joined the Cypriot banking system in the summer of 2002. Its main focus is on the MENA area, as well as the Lebanese diaspora.
Bank of Cyprus Public Company LTD​
Established in 1899,
Bank of Cyprus
is currently the main bank in the country. It has impressive market shares across most industries out there. Financial products are just as diversified and cover commercial and retail banking, investments, brokerage, private banking, insurance solutions and factoring, among others.
Bankmed Sal​
Bankmed Sal
came out in 1994. Back then, it was only a credit institution. It has changed its name overtime and it mostly operates in Lebanon, yet it has a branch in Cyprus as well. It provides various services – retail, corporate, private and investment banking – to both local and international customers, as well as businesses.
Banque Bemo Sal​
Banque Bemo
is one of the multiple Lebanese banks operating in Cyprus too. It operates as a branch and mostly targets corporate and private banking. Other than that, the bank also deals with capital markets and treasury, whether it comes to companies of all sizes, financial institutions and even private individuals.
Banque SBA​
Banque SBA
is a branch for the bank with the same name – based in France. Most of its operations target the Middle East, so the Cypriot bank is a branch. It is not the best option for private individuals looking for retail banking. Instead, this bank is mostly suitable for asset management and trade financing solutions.
​
BBAC Sal​
BBAC stands for Bank of Beirut and the Arab Countries. It was established in the 1950s and mostly with the purpose to serve Lebanon's need of a more constructive banking service. The bank is universal and mostly targets Lebanese businesses and the diaspora. It provides private, retail, investment and corporate banking.
BLOM Bank Sal​
BLOM Bank Sal
is among the leading names in the Lebanese banking system. It is an international bank. Its services are extremely diversified and include asset management, retail banking, corporate banking or commercial banking. Other than that, customers can also opt for insurance, brokerage services or Islamic banking.
Byblos Bank Sal​
Byblos Bank Sal
is another Lebanon based banking institution that operates in Cyprus as a branch. It is a full service institution established in the 1960s. Subsidiaries and branches overseas provide services like commercial banking, as well as other financial solutions. They operate in the MENA area, as well as Europe.
Central Bank of Cyprus​
The Central Bank of Cyprus
plays an important role in the local banking system. It helps implementing Eurosystem's policy in terms of monetary requirements. At the same time, the bank is responsible for the overview of various financial institutions in Cyprus. It helps in the regulation of smooth payments and settlement systems as well.
Central Cooperative Bank PLC​
Central Cooperative Bank
is practically a branch of the Bulgarian bank with the same name. Its business focus covers universal banking solutions. It is mostly involved in retail banking, so it represents an everyday solutions for lots of individuals. At the same time, it is specialized in SME lending. It hit the Cypriot market in 2006.
Credit Libanais Sal​
Credit Libanais
is a branch of a foreign bank. Before becoming an actual bank, the institution was set as a joint stock company, operating on the Lebanese market. Its financial services are quite diversified these days. Apart from retail and corporate banking, customers also gain access to SME funding, leasing, Islamic banking and insurance services.
EFG Bank Luxembourg S.A.​
EFG Bank Luxembourg S.A.
Is a branch with worldwide operations. It became a major player on the Cypriot market in 2015, soon after being announced at the Annual General Meeting of EFG International. The bank provides access to investment and corporate banking, as well as international business and private banking.
​

Featuring universal banking solutions,
Eurobank Cyprus
came to life in 2007. The bank provides commercial solutions and it activates in a few different domains – corporate banking and international business banking. It is also involved in affluent banking and global markets, as well as wealth management for those with a high net worth.
First Investment Bank Ltd
First Investment Bank
was established in 1993. It operates as a branch for a Bulgarian bank – the Cypriot bank with the highest Bulgarian capital. The bank has a modern vision and provides innovative solutions in a series of different areas. More specifically, it is a top player in terms of corporate and individual banking.
​
Hellenic Bank Public Company Ltd​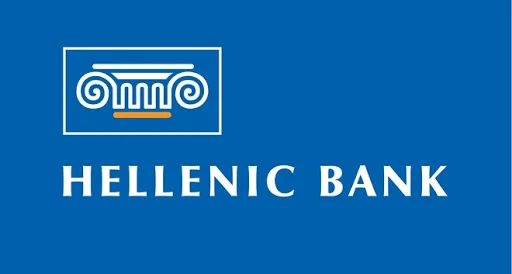 Hellenic Bank operates in Cyprus, as well as internationally. Its operations began in 1976. More than four decades later, the bank provides all kinds of services and products. Apart from classic banking solutions, it also provides brokerage services,
portfolio management
, mutual funds, custodian services and factoring, among others.
Housing Finance Corporation​
Housing Finance Corporation
has a pretty explanatory name. The banking institution came to life in 1980. It was created by the Greek government to ease access to lending solutions and mortgages. Its primary aim involved vulnerable groups, as well as Greek residents. Funding comes from deposits from general people.
IBL Bank Sal​

IBL Bank
is basically the Intercontinental Bank of Lebanon. The bank is not new at all. It was established in the early 1960s, but it is relatively new on the Cypriot market – since 2008. Its services are quite diversified and include corporate and retail banking. The bank provides such services to both individuals and businesses.
Jordan Ahli Bank PLC​
Jordan Ahli Bank
is a branch of the bank with the same name. It is mostly defined to be a commercial bank. Its products and solutions are quite basic. The bank offers access to corporate banking and investment solutions, as well as retail and private banking. Its services go overseas too, so it takes international customers as well.
kuwait-bank-plc" data-toc="1" >Jordan Kuwait Bank PLC​
Jordan Kuwait Bank
was created in 1976 with a simple and straightforward vision. The bank was established by Kuwaiti and Jordanian investors. Its main role was to invest money from a wealthy place like Kuwait to a country with developed and professional workforce, like Jordan. These days, it is a commercial bank with all kinds of banking solutions for both individuals and businesses.
Lebanon and Gulf Bank Sal​
Lebanon and Gulf Bank
is one of the oldest financial institutions in Lebanon, as well as one of the banks with the longest continuity in Cyprus. It was created in 1963 and joined the Cypriot banking system in 1980. The institution offers business and personal banking solutions, but it is mostly aimed at Lebanese customers.
National Bank of Greece (Cyprus) LTD​
National Bank of Greece
is one of the strongest financial institutions in Greece. It was created in 1841 and features an impressive presence in numerous countries – mostly around southeastern countries in Europe. The bank is universal and offers access to numerous services – both individual and
business solutions
.
While there are a few differences between them, the National Bank of Greece S.A. follows the same standards. Its services are also quite similar.
Public Joint-Stock Company Commercial Bank PrivatBank
This financial body is a branch of the Ukrainian bank with the same name. PrivatBank provides a bunch of services in both corporate and retail banking. It is suitable for local and international customers. Its license has been affected in the winter of 2016. These days, the bank is mostly dealing with the renewal or repayment of current deposits.
​
RCB Bank LTD​
RCB stands for Russian Commercial Bank – its initial name when it was first created in 1995. The bank operates in the Cypriot banking system for more than a couple of decades. It is a universal bank that serves both locals and international services. As for its services, clients can opt for retail, investment and corporate banking.
Societe Generale Bank Cyprus is one of the most known names on the local market. Its clients are quite diversified – local individuals, international individuals and businesses too. Its services are just as broad – international business, private and corporate banking, among a few others. Account currencies include EUR and USD.
The Cyprus Development Bank Public Company LTD​
Established in 1963, this financial body is aimed at local and international businesses. It provides investment and corporate banking, as well as retail banking and wealth management. Some of its products include current and savings accounts, time deposit accounts, payment cards, overdrafts and business loans, among others.
Final words​
Bottom line, Cyprus is definitely a financial leader on the European market. The financial system has been hit a few times over the past few decades, but it has successfully recovered. These days, top banks in the country include Bank of Cyprus, Hellenic Bank, RCB Bank, Astrobank and Ancoria Bank, yet customers have a wide plethora of options to choose from, based on their financial needs.
Last edited: