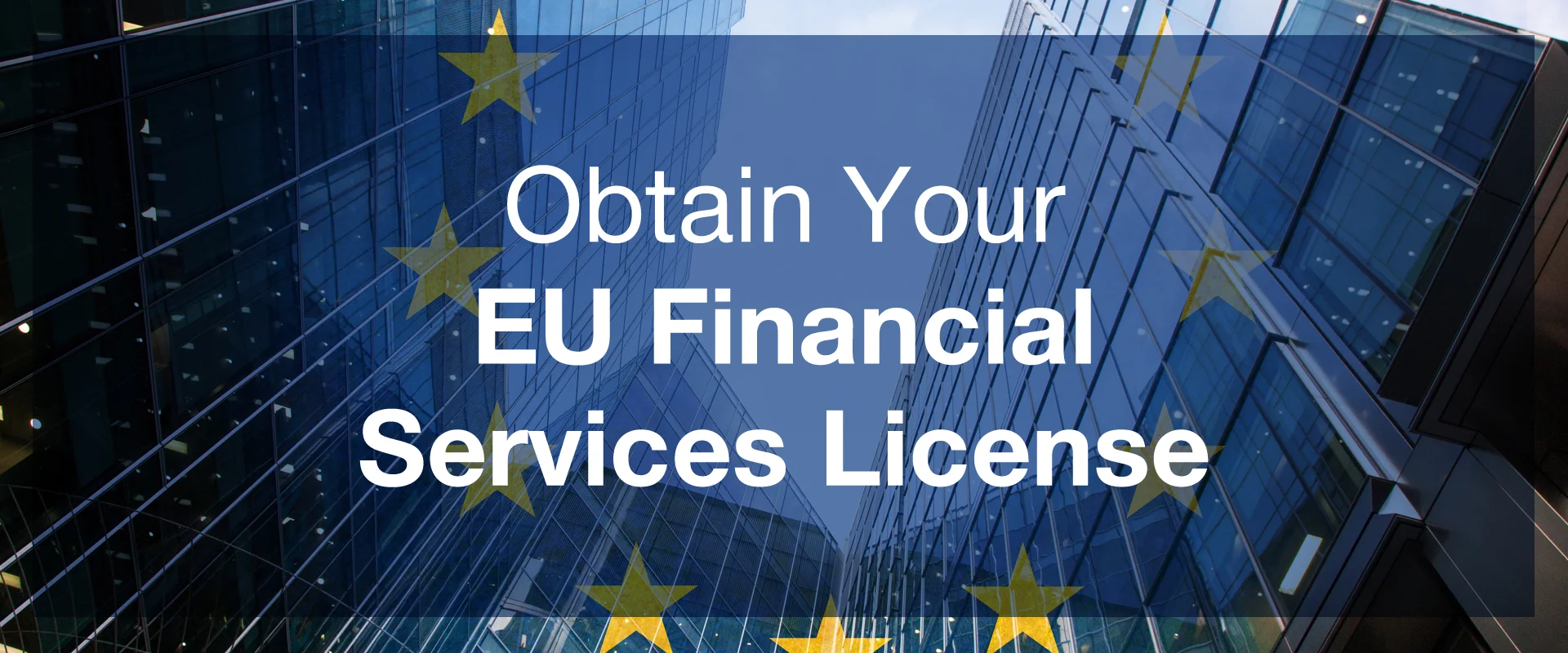 In 2008, Latvia was hit by a deep recession worse than other countries in the European Union. Proportionally, since it was not among Europe's most developed countries, it was not that bad. Over the next five years, Latvia's GDP grew by about 5% on a yearly basis. In no time, Latvia became one of the fastest-growing economies within the union.
The trend has not changed though. While the country was hit by a few other issues – such as the closure of its largest company in the metal field, its growth surprised analysts. For the seasoned offshore entrepreneur, the secret is pretty obvious. Latvia has figured out what truly works when it comes to growing, attracting international
investments
and getting people to spend their money there.
Latvia followed a few successful examples across Europe and not only. What made Cyprus such a friendly environment for foreigners? How about Malta? The country simply opened up to foreign investment. It reduced its taxes – initially, a bad idea if you look at it. But in the long run, it turned up to be an excellent solution to boost further investments to compensate for it.
These days, as you look around for company formation services around Europe or business ideas and entities to come up with low taxes, Latvia is often among the top recommendations. There are plenty of services established in Latvia or at least familiarized with the Latvian laws and regulations. Just like any other jurisdiction, Latvia has a few catches as well. Here is everything you need to know.
Latvia adopted the EU directive released in 2009 that defines all the regulations covering
electronic money
institutions. Basically, EMIs and other similar services started gaining popularity more than a decade ago as a solid alternative to banks – less fees, plenty of innovation, less time needed for transfers and so on. Therefore, the EU came up with some laws for electronic money payment systems and issuers.
While Latvia adopted this directive, the country also has its own laws. This is one of the things that make financial systems in Europe unique, despite following similar rules. All in all, Latvia's laws on payment services cover more aspects. One of them claims that electronic money can be stored on smart cards or servers of payment systems. So far, so good – no major issues with small companies.
Large companies go in a different category though. As the company keeps growing, things change if the turnover of the respective issuer is limited to €2 million over a year. The payment system in Latvia must issue a license. The procedure is quite simple and straightforward – it also implies a lower duty. Now, obtaining this
financial service license
in Latvia is what gives most people headaches.
In theory, there should be no major issues. There are a few steps to go through. First, you would have to register the company. Second, you need to get in touch with the FKTK Commission and supply some information. Despite being quite modern compared to other countries in Europe, Latvia still requires lots of paperwork – this is when things can get a bit messy.
So, what kind of information do you need to provide to the FKTK Commission? First of all, you will need to provide basic details about the company. You will be asked for details about the board, such as directors or secretaries. Shareholders must be mentioned as well. You have to offer details about each of them, locations, nationalities and so on – the percentage of the company they own is also important.
Second, the commission will need to know more about the way the company works,
how it makes money, operating principles and so on. The commercial activities of the company must be thoroughly explained, as well as how you reach the numbers in the yearly turnover. In other words, the business plan must be well detailed.
Third, financial services are different from other types of companies because they deal with people's money. Fraud in this segment can be a serious issue. The company must secure the customers' funds in a safe manner, so there have to be some protocols in place. There should also be some considerations regarding money laundering.
Fourth, the commission may require AML and other similar documents. If something is not clear enough, the commission has the right to require more documentation – be it about shareholders, business plan, security procedures or anything else. Transparent documentation can prevent delaying the license with extra documents, but such situations can occur.
It is important to understand how the authorities work and see things before applying for the license. From their point of view, all the operations you carry as an electronic money issuer must be conducted on the territory of Latvia. You need to deal with the local market before dealing with other markets. But at the same time, the country is part of the European Union, meaning it is perfectly fine to work with foreign bodies and agents.
Now, all these requirements apply to small companies operating in the financial sector. There are some limits in terms of the annual turnover. What happens if you want to go big and run a large scale business then? The idea is pretty much the same – you need to get in touch with the FKTK Commission. However, you will require a completely different permit.
No matter how big the company is, you will need to pay a fee. Fees for large scale companies are almost double when compared to fees and expenses for small companies. A full license for electronic money in the country will also come with harsher terms. You will need to spend more time and provide more documentation.
Understanding the requirements for companies getting full payment licenses in Latvia​
Getting a full payment – or financial service – license in Latvia is easy in theory because steps are clearly outlined. The old school profile of eastern bureaucracy kicks in when least expected though, so get ready to face some issues. Now, your company must be registered in the country and – more importantly – it needs an authorized capital of €350,000 or more.
The European Directive from 2009 brings in a bunch of extra requirements. For example, you will need a real office. Sure, you might be able to find services providing legal office space in Latvia – mostly virtual, as you will never be able to access it. As long as you get your correspondence, you should be alright though.
Apart from the office, the legal address of the company needs to be clear – no post offices or so. Here comes the most important thing – a local resident in the management, but not just any resident. The management professional must have a few qualifications in dealing with electronic money. They must be licensed to provide such services, so you need an educated expert.
Here comes another trick when dealing with the
FKTK Commission
. A local service will first register the company with the FKTK. This way, they will get over all the issues associated with the financial aspect and the firmware. Once this step is over, they will take care of all the documents needed for the actual license.
Why? You could apply for everything at once. However, the process will take longer and there will be more difficulties in the process. If you are already registered with the FKTK, the commission is already aware of your company. The people dealing with the process are familiar with it, so the whole procedure becomes much easier and less time-consuming.
Going back to requirements, the permission to handle full fledged electronic money in Latvia, there are a few general rules. First, all the directors must be introduced to the commission. A good friend, a business partner or a family member cannot be among the directors without relevant education and experience in the financial industry, so choose your team carefully.
You will need to provide a full CV or resume for each director. All the founders of the company require specialized education too. Professional experience is also mandatory. Someone who has just graduated from college is not qualified – professional experience is required. The director needs at least three years of experience.
The legal status is taken into consideration too in Latvia – basically, directors require an ethical history with no suspicious activities. The founders and directors must be legally allowed to deal with such commercial activities and not only in Latvia, but anywhere in the world. They should have no previous convictions either.
Other documentation targets the physical aspect of your business, as well as the banking requirements. You need to come up with documents that confirm having an office – whether you buy it or rent it. Commission representatives are less likely to visit it in person.
A business bank account is also required for acceptance, as well as professional software for your business operations
.
Further documentation might be requested as well. The above-mentioned documents are mandatory. The commission can ask for more if something is not clear enough. As for the overall duration of
EMI
applications, you will need at least a month. Getting the package for the licensing aspect will take at least six weeks – slightly less if you hire a service or more if you do everything yourself.
Fees and costs associated with financial service licensing in Latvia​
When it comes to fees, keep in mind that they may differ based on the path you take. Choose to do everything yourself – you will waste a bit of time, experience some frustration if you are not used to the Latvian legal system, but save yourself some money. Then, you can hire a service to do all these for you – no hassle, no stress, quicker results, but more money.
Every service will give you different quotes and prices. If there is one thing that does not change, that is the cost coming from the FKTK commission. The biggest cost is probably the fee for handling documents to get the license. Assuming you have everything ready,
applying for the actual license will cost you €5,000.
This is the biggest cost in the process. Everything else will cost less – cover it and you are halfway through. Now, there will be another fee to handle all the documentation submitted to register the
electronic money institution
. This is the actual company registration –
not the license – and will cost you €2,500.
Now, what kind of electronic money institution are you planning to run? If it is a classic one – similar to other EMIs, but with slight differences, chances are these are your main costs. But then, there are business entrepreneurs who want to stand out in the crowd. If you plan to offer something innovative in this industry, you will need more documents –
handling them will cost you another €450.
This is a weird situation for most entrepreneurs out there. Why would you claim on innovation and be forced to pay more money? Obviously, while similar in operating principles, most EMIs have unique features that make them more appropriate or less desirable for customers. Providing an innovation does not have to be official – it costs more, rather than give you a discount.
Learning more about the cancellation of registration upon the application​
It pays off to be aware of all the rules and everything you need to do throughout the process of obtaining a financial service license in Latvia. Cancellation is not unusual and you need to be aware of all the procedures upfront. There are more points in the law that allow the cancellation of an application – you need to discuss it with the commission, of course.
There are certain documents to attach in the official cancellation request.
The decision of the company to terminate the service is the main one. Balance and off balance numbers must be included as well. Also, you need to provide confirmation that the EMI does not have any liabilities to customers, users and money holders.
The cancellation also implies discussing with a credit institution and obtaining a statement. The statement must prove that the company has a different account to keep the money of electronic money holders in a separate way. The statement must also prove that there is no balance on the account of your company – a clear statement, practically.
Once all these documents are received by the FKTK Commission, the experts will examine it within 30 days and will let you know of their decision. Again, further documents might be required by the commission. For instance, the commission may need to know the reasons behind this decision. The public will then be informed by the decision and a final settlement will be released.
Meeting with the FKTK Commission​
The
FKTK Commission
operates online for maximum efficiency, but there are obviously a lot of exceptions. For example, to apply for registration, licensing, get in touch or ask for more details, you will need to email the commission at
[email protected]
– the easy way to get things done, rather than call and ask for someone who can speak English.
Now, most of the work can be done from the distance – or you could hire a service to get everything done for you. However, there are situations when commission members may need to see things in person or actually meet directors. Such needs can be based on various suspicions, the failure to provide the required documents or no reason at all.
Now, potential market participants – such as you, as a potential entrepreneur in the financial sector – can also request to meet up with commission members for a bunch of reasons. For instance, should you choose to do everything yourself, you can request meeting up with commission experts. You can seek a better understanding of the regulatory requirements to register and get licensed.
This meeting does not necessarily have to be about getting more details. You can also ask in-depth questions. You can try to face the potential challenges you and your company might run into later. You can discuss innovative products, ideas and business models and benefit from authentic advice from an expert.
The commission experts will help clarifying every single aspect of regulatory requirements regarding financial institutions, electronic money institutions and other similar aspects. On the same note, they can provide honest and authentic advice on the application throughout all the stages. Keep in mind that such advice comes from FKTK Commission members, rather than actual services.
Applying for such meetings follows the same principles – drop an email and ask for seeing someone face to face.
Financial institutions in Latvia going to a further level​
Obtaining a financial service license in Latvia is not all about electronic money institutions, yet such entities seem to be more popular than others. They represent a new trend in the country, making Latvia one of the primary choices out there – compare the amounts of financial institutions in Latvia to the ones in other countries and you will be surprised.
The FKTK Commission targets other similar institutions then. Credit institutions go in the same category, not to mention investment management companies, insurance companies, pension funds, payment institutions, alternative investment fund management, crowdfunding service providers or credit unions. While requirements are similar, there are small differences here and there.
Fintech licensing support is also part of the services offered by the commission. From expert advice and help with the licensing and registration, commission experts aim to make this environment friendly for foreigners and investors. To help with all these, many licensing services also help with fintech solutions – just to ease your venture.
What makes EMIs to pop up in Latvia

You do not have to be a genius to realize it. EMIs are skyrocketing in Latvia lately. The United Kingdom used to dominate the market with its strict and clear regulations, but Latvia is seriously catching up. Based on expert research, chances are the Northern European country will soon take the UK over in terms of popularity. The question is – what makes Latvia such a popular choice?
Latvia has competed against Lithuania for years. Without any deep research in this field, it is a general perception that Lithuania is slightly poorer. There is also more bureaucracy in Lithuania, hence the growing popularity of Latvia. From some points of view, different influences from neighboring countries may also help.
The proximity to advanced Scandinavian countries is definitely a plus, as well as the close connections with Russia. Sure, these are things that no one can prove, but you are more likely to thrive when surrounded by powerful countries. Connections will work both ways and this is one of the reasons behind Latvia's popularity.
But apart from all these, Latvia's orientation towards a financial future is what makes the difference. The country has opened its borders to foreign investors and has made it simpler than ever. The country has less than two million inhabitants, but the government has understood the necessity of an open economy for international markets.
The fact that the FKTK Commission has dropped bureaucracy issues and provides all the details you need – even face to face meetings – tells a lot about this country. If you think about it, you may not even need a service to help you with the company registration or licensing – you just need to be dedicated and willing to learn.
Take one of the latest events run by the FKTK Commission, for example. At the end of 2021, the commission organized an event regarding turning Latvia into the new home for global fintech. European and Latvian experts and fintech representatives discussed both the benefits and challenges of the local ecosystem, as well as ways to overcome difficulties. This is clearly an open mentality pushing for more financial investments – what can be more inviting than that?
Conclusion​
Bottom line, the financial service license in Latvia may seem like a challenge. You are about to enter a new system – new rules and regulations. You have no clues about it. With all these, more and more financial institutions pop up in Latvia because of how inviting and friendly the business environment is.

The fact that the registration and licensing commission is open to discussing things at a personal level makes it crystal clear – Latvia is likely to become a front-runner on the European market.
Last edited: