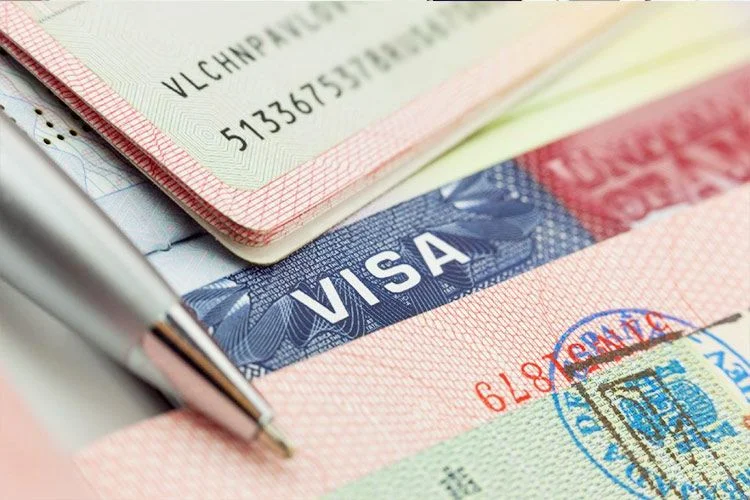 Getting a visa for the UAE depends on multiple factors. Unfortunately, the government website has always been a bit confusing. Moreover, the information available over the Internet leaves lots of room for interpretation – do it wrongly, and you risk facing rejection.
Now, there are more types of visas applicable to those traveling to the UAE, and each of them has specific requirements. Each visa has a few subtle differences in the overall procedures, but the main aspect is the purpose of the visit. This is the first thing to ask yourself – why are you traveling to the UAE?
This article will explain all the potential types of visas to enter the UAE and what they imply.
Becoming familiar with the business visa​
The business visa belongs to a golden system that allows foreigners to get a long-term visa. The visa will apply both to applicants and their dependents. The system is suitable for business people and aims to contribute to the country's economic development.
Benefits of a business visa​
So, what can you do with a
business visa
then? You can enter the UAE for up to six months because the visa allows multiple entries. This type of visa will give you the opportunity to establish the business and get everything ready for it.
You can also nominate up to three business directors or shareholders – basically, senior staff – and push them towards residency. After all, establishing the business is not everything if you cannot be there to run it.
Eligibility criteria​
Anyone can apply for a business visa in the UAE, regardless of their location. Entrepreneurial experience is desired. At this point, eligibility means proving that you have set a business on your own at some point in your career.
You must be able to prove your experience as a businessperson. You should have been a majority shareholder in another business or at least part of the senior management. No matter which emirate you choose, you must be willing to relocate to the UAE as well.
Finally, just like for any other business, you will need to have a business plan.
A health assessment and a background check will also be considered.
Keep in mind that just because you are eligible, it does not mean that you will actually get the visa.
Costs are around $150, but they can be increased if you want the procedure to be completed faster.
It should take around a week to get it.
Understanding the remote work visa​
The
remote work visa
has a self-explanatory name. You are practically applying for a visa in the UAE, but without
starting a business
or working in the country. You will keep working for your current employer, outside the UAE. This visa can be given for a year only.
The purpose of this visa is to attract professionals and experts from all over the world. The scheme is relatively new and allows foreigners to be self-sponsored in the country, but also work in line with all the conditions associated with the respective visa.
While you keep working for your current employer, the government actually wants to provide you with an opportunity to innovate in the local business environment. After all, you are given access to top-notch facilities and services.
The virtual working system allows access to all the potential services in the country – schooling, medical, utilities, or telecommunications, among others. You can also benefit from the local infrastructure, international opportunities, and zero
income tax
.
Applying for a remote working visa​
The application depends on your unique circumstances. You will always require a passport with six months or more in terms of validity, as well as valid health insurance covering the whole time you plan to spend in the UAE.
As an employee, you must show proof of employment. The contract should be valid for at least the duration of the visa – a minimum one year. There are salary requirements too – $5,000 or more per month. You will also need payslips and bank statements.
Business owners can also apply for the same type of visa, but requirements are slightly different – proof of ownership for at least one year, an average income of over $5,000 per month, and bank statements for the past months.
The cost for such a visa is just under $300. You are not guaranteed to get it, even if you qualify for it.
How the tourist visa works​
Generally speaking, lots of tourists are eligible for a visa on arrival. Some others can enter the UAE without a visa. Unless you count yourself in one of these categories, you will need a tourist visa. Before applying, it is worth noting that females under 18 are not eligible unless they travel with their parents.
Children under 18 can also benefit from free visas if they travel with parents between the 15th of July and the 15th of September – just a relatively new rule brought in 2018 to encourage families to visit the country.
This visa goes over five years and allows people to go in and out of the country over this period. However, visitors are not allowed to spend more than 90 days on a visit – the duration of a visit can be extended to 180 days, though.
Now, based on what you plan to do, such visas can go for 30 to 90 days. They can allow a single entry or multiple entries. The five-year-long visa is a new rule implemented by the country to help tourists return without experiencing the procedure again.
Who can apply for a tourist visa​
This is probably the most accessible type of visa for the UAE because most people would travel as tourists. There are far more tourists than entrepreneurs and business people. With these thoughts in mind, you may not even need to deal with the government to get this visa.
From this point of view, you can apply through an airline. Most airlines have similar conditions, with a few differences. One of these conditions is flying with the airline you apply to. Check their requirements upfront. You can normally go for Etihad Airways, Emirates Airline, Air Arabia, and Fly Dubai.
Travel agencies and hotels can also help obtain the tourist visa. Such agents must be licensed. Again, there is a common requirement – purchase the ticket through these agents. You will also need hotel reservations at hotels they deal with.
Make sure you deal with a genuine agent. Avoid sending any documents or copies if you are not 100% sure. At this point, it pays off getting in touch with the UAE embassy in your country to double-check a particular agent.
It is worth noting that UAE embassies will not help with tourist visas.
Prices vary based on the type of
tourist visa
you get.
Considering the transit visa​
The transit visa is suitable to those who need to cross the UAE, without actually spending too much time there. If your nationality allows you to transit without a visa or while getting a visa on arrival, you can forget about it.
Such a visa will be given for two or four days – basically, up to 96 hours.
If issued for two days, it cannot be extended to four days.
The short-term visa is given without any money at all. You will have to apply for it in advance – again, you will need to rely on airlines to get it. It cannot be renewed or extended, and it starts the moment you enter the UAE.
This 48-hour visa requires a passport with a validity of three months or more, a picture of yourself against a white background, and a ticket for the next destination – other than the one you are actually coming from.
The longer transit visa – 96 hours – is issued for less than $15. Again, you need to rely on an airline to get it, and you must apply in advance. Requirements and conditions are the same, with one exception – the passport must be valid for six months or more.
How to apply for a transit visa​
UAE-based airlines can issue a
transit visa
– you need to travel with them, though. If you choose a travel agency for your trip, the agency may also guide you accordingly. However, the agency is only an intermediary – all of these visas are given through airlines.
There are more ways to apply for a visa – electronic channels, applications, or online channels.
Getting as much as possible from a student visa
The student visa is also self-explanatory and crystal clear. Initially, it was a relatively short visa that had to be renewed on a regular basis. Since the fall of 2018, the government has changed the visa, so outstanding students can get up to five years.
So, what are the eligibility criteria for such a long visa? First, students must graduate with 95% or more from secondary schools. It makes no difference if they are private or public. Second, the distinctive GPA must be 3.75 or more from universities, regardless of their location.
Outstanding benefits can also cover their familiarity with such visas.
Those who do not have outstanding results are less likely to qualify for the long-term visa. Instead, they will get a yearly one. It must be renewed every year, with lots of evidence that studies are still ongoing in the UAE.
Getting a student visa in the UAE is not difficult. It is normally secured by residents sponsoring their kids, but they can also be secured over accredited schooling institutions in the country. All applications are processed through the respective authorities, though.
Main requirements for a student visa​
There are more requirements to get a
student visa
, and some of them stand out in the crowd. For instance, the student must get an admission letter from the university or college they study at. This letter is used as proof for fresh students.
Those who are just continuing education will need a certificate of study continuation.
Other requirements include passing a medical fitness test – not too difficult, but still worth some attention if your fitness condition is poor. A visa sponsor is also mandatory, be it the university, a parent, a relative, and so on. Finally, approval of the relevant GDFRA is required too.
The price for a visa – or renewal – is less than $30.
When the patient visa becomes a must​
This visa is suitable to foreign patients who require medical help in the UAE. A companion can also benefit from the same visa. However, this is not a general rule – it only applies if the patient has a report claiming they require a companion.
In Dubai, there are two types of permits. You could get the single-entry permit, which allows you to enter the UAE within the next 60 days. You can also stay in the country for 90 days after your entry. It can be extended for a single entry only.
The multiple entry visa carries similar rules, but it allows multiple entries.
Documents and conditions for the visa
The patient visa requires lots of documentation. You will need to provide a copy of the passport, as well as a letter from the hospital explaining the situation and necessity of treatment. The patient's health insurance will also be considered, not to mention financial security.
As for the sponsor, it has to be an accredited hospital in the UAE.
Abu Dhabi and other emirates​
Things are different in
Abu Dhabi
and other emirates. You can get single entry treatment visas for individuals or groups, as well as multiple entry treatment visas in the same conditions – whether for the patient alone or the group looking after them too.
When it comes to the actual companion, rules are similar in all emirates. The companion should provide a copy of their passport, as well as health insurance and financial security. Dubai allows a companion, while other emirates allow a group.
Costs vary between about $85 and $190, depending on how urgently you need it.
Figuring out how the GCC eVisa works​
This visa is suitable to GCC citizens. GCC stands for the Gulf Cooperation Council and only includes a few countries –
Kuwait
, Qatar, the UAE, Bahrain, Oman, and Saudi Arabia. It was founded in the UAE, in 1981.
GCC residents
and those traveling with them can apply online to get an eVisa. They need to obtain it before actually getting to the UAE. Such a visa is valid for 30 days, but it can be extended for 30 days extra – once only.
You can apply for such a visa for the UAE or for Dubai only.
Conditions to think about​
There are certain conditions you need to be aware of during and after the visa application.
The eVisa will be sent over to your email address if the application is approved. You will not get any paperwork by post, so you need to do everything electronically. The visa will be rejected if the sponsor is not included in it – this condition affects groups.
Once the visa is issued, the entry permit is valid for not more than 30 days. Once inside the country, the visa will expire within 30 days. Surprisingly, entry visas for companions cover 60 days – they are also valid for 60 days since the issue date.
Apart from the expiry date that could prevent you from entering the UAE, pay attention to personal circumstances too. If the profession has changed between the application and entry to the UAE, the holder will not be allowed in. The GCC residency should also be valid for three months or more.
The same rule applies to the passport.
The cost is around $90 – more if you need multiple entries.
How the retirement visa works​
Planning to retire? If you are over 55 years old, you can get a retirement visa that will go up to five years. Just like most other visas, this one can be renewed for the same period of time – of course, if you are still eligible for it.
The current rules and regulations were brought in the fall of 2019.
In order to be eligible for this visa – as well as the renewal, you should invest in a property worth AED2M – at the moment, this is more than half a million USD. You should also have financial savings of over AED1M, not to mention an
active income
of AED20,000 or more per month.
The eligibility criteria can definitely become challenging, but it is doable for those with fat portfolios.
Becoming a resident in the UAE​
As a foreigner, you can live in the UAE if you work in the country. You must be employed by a local company – the company will apply and sponsor your visa while you are there. You can also be employed in the government sector – the respective governmental entity will take care of the procedures.
Those who invest in a local business can also apply to live in the UAE – the investor will apply for the visa on their own. You can also buy a property in the UAE – get ready for some impressive prices. Then, dependents may also get a visa if they meet a few requirements.
Students and retired residents can also get a visa.
Keep in mind that the residence visa is given after you have already entered the country. Basically, you are supposed to have an entry permit, but you can also get there with a tourist visa, regardless of how long it is. Only then you can apply for the residence visa.
Conditions are straightforward – you must be medically fit, so you have to take a medical test. You have to be over 18 years old, pass a security check and apply for an ID card. The visa will be issued for one, two, three, five, or 10 years.
Benefits of a residence visa​
There are more reasons wherefore you should apply for the UAE residence visa.
Most importantly, you will be able to open a bank account – you cannot do it otherwise. You will gain access to a plethora of financial facilities and instruments, but you can also apply to get a driving license in the UAE.
As a resident, you will be able to access health services and benefit from health insurance. You can register your children in both public and private schools. More importantly, you will be able to work or invest in the country.
Plus, the UAE residence may give you visa-free traveling opportunities in some countries.
Reasons to get the visa application rejected
There are a few common reasons wherefore the UAE visa application can be rejected.
Young women can be rejected if they travel by themselves. Young women should travel with their parents or partners. Local rules are quite harsh when it comes to women traveling alone.
Those with handwritten passports are no longer accepted. Therefore, you will need to apply to get a modern passport.
If you had a visa application accepted before, but you did not travel to the UAE, there is a decent chance you will get this second application rejected.
Unclear or blurred passport photos will lead to rejection and unnecessary delays.
Incomplete applications represent the most common causes of visa rejections – such as less passport validity.
Overstaying a previous visa, chances are your name is blacklisted now, so your application could be rejected.
Errors like wrong names, spelling mistakes, or false information will also lead to rejection.
Conclusion​
As a short final conclusion, getting a visa for the UAE is not as difficult as it may seem.

The country has strict laws and regulations, and there is no room for misinterpretations. You need to be careful, or a simple mistake could get you blacklisted.

Obviously, you can do everything yourself or hire a specialized service to increase your chances. Doing it yourself is not impossible, but it requires a bit of research and attention to every single detail in the application.