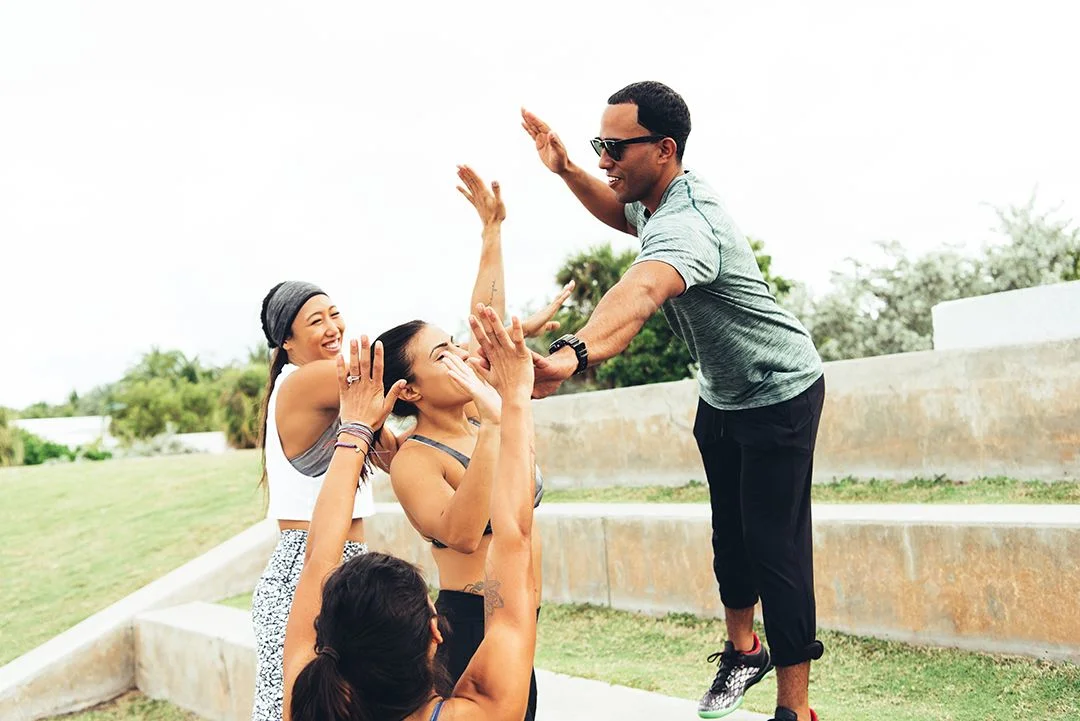 We live in constantly changing times where countries in the top spots are losing their worth, and underdogs are making it to the limelight. South Korea is one such prime example of an Asian country that has grown rapidly in the past few decades. In the early days, South Korea was known as a migrant country that provided cheap labourers, farmers and workers to other countries.
However,
South Korea has become one of the biggest Asian economies in the twenty-first century
. Apart from exporting workers, they also export premium quality goods like products. As a result, many South Korean companies like Samsung, Kia and Hyundai are making a significant global impact and worldwide recognition. Additionally, it has become a successful option for investors and
multi-millionaires
for their
second residency
and
citizenship
.
Korean citizens aren't giving up on their dreams of living in South Korea. If you're looking for a way to immigrate to Korea, it's time to read this comprehensive guide. This article will share information about the process of living and working in Korea, focusing on getting residency or citizenship through marriage. We'll also go over how Korean citizens can live abroad (without returning) to work and enjoy the Korean lifestyle while waiting for their visas or green cards.
However, before applying for your South Korean citizenship, there are a few things that you need to know for sure. For example, there are different ways to get South Korean citizenship. One of them is naturalization which is the process of becoming a citizen through marriage to an existing citizen.
If you are considering rich Asian countries like South Korea as a business going offshore, you are missing out on great opportunities. You can easily explore the market here by getting permanent residency from the Korean government, eventually leading to citizenship.
Getting a Permanent Residency Visa From South Korea​
Earlier it was easy to get Korean residency by spending only approximately US Dollars 20,000 ( 25 million won). Anyone could have simply set up their business in South Korea for some time, withdrawn their funding and then simply left as a healthy investor. However, now the authorities have come to their senses as the limit for
investment
is now raised to US$100,000.
Now, if you want residency from the Korean government, you need to bring investment and show some economic activity in the country. For example, suppose you are a knowledgeable investor and know that you can easily make a 100 million won investment in South Korea. In that case, you can apply for a permanent residency visa.
If you are looking for investment opportunities in South Korea, then the best option is to buy property. If possible, one can buy commercial or
residential property
, but there could be many other options like banks or some gold mines etc. Moreover, to get a permanent residency visa from the Korean government, a person who has invested 25 million won will get a blue card which allows them to live and work in the country freely with no restrictions.
Different Ways Of Getting South Korean Citizenship​
Getting South Korean citizenship isn't the only way to live and work in South Korea. There are many other options one can take, but before planning a move over there, it is important to know certain facts about the country. For example, if you are an expert who wants to keep in contact with his/ her family and friends back home, you can get a Korean marriage visa.
Koreans have always been progressive thinkers regarding
immigration
issues as they believe that immigration brings strength and wealth to every nation. As such, they have devised various options for granting their citizenship. Take a look at all your options to get second citizenship from South Korea:
Citizenship Through Investment
If you are an investor and desire to invest money in the country, then you might get permanent residency through investment. In this case, if you can prove that you can make at least a US$80,375 ( 100 million in Korean won) investment in your company, your application may be approved.
However, if your application is not approved, it may have been rejected due to a lack of funds. In this case, don't despair, as there are many other ways people have been able to get citizenship from South Korea by investing in the country. For example, some Koreans work for foreign companies, thereby making themselves eligible for permanent residency.
Once you are through with making this investment (300 million won), the Korean government will issue a D-8 investor visa to your name. With this visa, you are eligible to apply for renewal or permanent citizenship. However, you still have to show that your business here in Korea is viable, or you may end up with a denied renewal. This investor visa by the Korean government is designed to attract investors and entrepreneurs to bring more liquidity and capital into their country.
Getting A Business In South Korea
If you are an entrepreneur, then it may be possible for you to bring value to the country by creating a business in South Korea. Therefore, your application may be approved by creating a business and applying for an investor's visa. Once your application is approved (150 million won) Korean government will issue you with a D-8 investor visa.
However, if your application is denied, you can apply for another business Visa (D-6), allowing people to live in South Korea freely with no restrictions. To apply for this visa, one needs to have a good source of income, or he/ she will have to go back home. You can start your business here to get a chance to get your second citizenship easily.
If your business in Korea is worth around US$401,878 (500 million Korean won), you can apply for residency in this country. For those who want to stay with safe investment options, you invest in government bonds. The minimum limit for investing in South Korean government bonds is 500 million won without interest for five years straight.
Korean Citizenship By Marriage
Another way of getting South Korean citizenship has a South Korean citizen as your spouse or a relative. For example, if you have found your soul mate and you want to legally become a permanent resident of the country, then it is possible that you can get married to a South Korean citizen. However, if both of you do not know what will happen after the marriage, you must understand that your marriage will not be recognized in a foreign country unless both meet certain criteria.
The government of South Korea encourages
foreign nationals
to marry Koreans to make it easier for them to come and live in the country. Therefore, it is possible that if you marry a South Korean citizen, your application will be approved easily if your business/ property here in South Korea is registered. With this, you can apply for another visa – D-7, which allows you to live and work in the country without restrictions.
Citizenship By Naturalization
There are many benefits that you can enjoy with a second citizenship and one of them is the ability to travel freely. However various other reasons for applying for another nationality are also available. Naturalization means that you have become a citizen of South Korea by birth or where one has to acquire citizenship. There are two different ways of getting citizenship by naturalization from South Korea.
1.
The first way is by applying for naturalization through the Ministry of Justice and following their instructions. By doing this, one will be eligible for official South Korean citizenship and a passport allowing you to travel freely worldwide. You will be official become citizen of South Korea after completing your period of naturalization here.
2.
The second way is when one is eligible for family reunification as a foreigner married to a South Korean citizen. In this case, it is possible that your application may not be approved because your spouse still has to meet certain requirements before you can apply for a permanent residence visa. For example, your application may be denied when your spouse is not competent in the Korean language or if he/ she has criminal records.
Suppose you have already invested in South Korea and won the Korean businessman of the year award. In that case, your application may be approved easily without any problems. However, if your application is denied, you can apply for a temporary residency visa, which allows you to stay for three years straight or four months every year.
These above-shared methods will allow you to easily get your second citizenship from South Korea without complications. However, if you feel like facing any trouble, it's always better to take help from professionals in this field.
Yes, in South Korea, you can be a citizen of two countries. In South Korea, you can apply for dual citizenship through employment, marriage or investment. In addition, you can become a citizen of another country through marriage to a foreign national in South Korea for reunification. You may also take on dual citizenship by naturalization proceedings if you are legally eligible.
South Koreans may additionally take on the citizenship of other countries through naturalization, provided they meet eligibility requirements. However, one must meet the requirement for citizenship in the country, which includes possessing a residence status granted by South Korea, for their application to be accepted.
South Korean citizenship is an extremely attractive prospect for those interested in this area. However, it also means that an applicant will have to deal with a lot of bureaucracy and some difficulties on the road. For example, it may not be possible for one to reside outside South Korea without permission from another country. Also, even with permission, a citizen will only leave their adopted country for travel or business purposes but will not be able to visit other countries without receiving special permission first.
Benefits Of Getting Second Citizenship from South Korea​
If you are looking for a politically and economically stable country, you can move to South Korea. South Korea has the fastest growing economy in the region and, in recent times, has been regarded as one of the
best countries
to live in. South Koreans have the highest standard of living in their country, with decent wages and good overall conditions. However, this does not apply to all citizens. In order to enjoy these benefits, you will have to work hard for them.
There are certain forms that an applicant needs to fill out before applying for South Korean citizenship, like an employment application and a full medical checkup. There will be many other required documents that need to be submitted. Getting your second citizenship from a country like South Korea comes with many great opportunities. Here's why getting Korean citizenship is going to help you in the long run:
Become a Part of Luxury Lifestyle​
South Korea is a rich country, and the people in this country are among the richest in the world. There are many well-known luxury brands that you can enjoy shopping with. You will find yourself part of a wealthy culture, which means you can easily buy necessities in South Korea. Excellent infrastructure, a strong economy and tones of growth opportunities are waiting for you in South Korea. If you are looking for a change in your current lifestyle, then this place can offer your exactly what you need.
Financial Security​
Following on from the first point, if you get South Korean citizenship, you will have a strong footing in terms of financial stability. Unlike other countries, South Korea has an economy that is stable both in terms of its performance and prospects and growth trajectory. This is because South Korea's financial wealth is not limited to just its per capita income. But it also includes its high foreign reserves, low national debt and amazing stability in the exchange rates.
Large Market With Great Opportunities​
South Korea has one of the largest and fastest-growing markets in the world. Therefore, there are more opportunities for natives to get involved in South Korea's growing economy in terms of business and investment. Therefore, whatever your business segment is, you will certainly be able to find new opportunities and optimize them.
High-Quality Life​
South Korea is a paradise for those looking for an active and good quality of life. You can enjoy many activities throughout your life, such as sports, entertainment, arts and even a great nightlife full of fun, wonderful and different kinds of themes, plots, characters and all other elements fitting to modern society.
Good Education System​
Another important reason to get second citizenship from South Korea is the good education system. In South Korea, there are various kinds of educational institutions which offer high-quality education both in terms of its standards as well as its competitiveness. Therefore, not only will you get to study in a good school, but you will also learn things that will give you a competitive edge over your peers.
Visa-Free Travel​
After getting South Korean citizenship, your life will change for the better in terms of travel options. You will have several options when it comes to visiting different countries and going on vacation, making a business trip abroad, or even migrating overseas or working there for some time.
South Korea is one of the most beautiful countries in Asia, with a lot of history and heritage behind it. South Koreans have a lot of pride in their culture and are always keen on showing off their additional culture. Recently, a rising trend in the gaming and entertainment industries is also seen here. These are indicators of a healthy future and many new global opportunities entering the Korean economy.
South Korean Citizenship for Offshore Business Strategy​
The South Korean government offers significant advantages for people who run their businesses from an offshore island. One of the major benefits of South Korea is its position as a stable and prosperous country renowned for its
economic growth
. In short, it makes the country a perfect place to invest in. This has made the country one of the top investment destinations for entrepreneurs and investors.
• Tax Benefits
For most types of business, certain taxes must be paid by the company where they are established. Under normal circumstances, these taxes need to be paid locally, and additionally, an annual tax must be paid on them as well as
capital gains tax
when sold. However, when you have a company registered in South Korea and subsequently if you pay taxes in this country, you do not need to pay any tax back to your home country.
• Data Privacy
One of the good things about having a company registered in South Korea is that you will be able to enjoy the data privacy that comes with it. In most countries, there are strict rules regarding data privacy, and any breach can lead you into big trouble. In South Korea, the government has established laws to protect electronic data and its privacy.
• The benefit of a Joint Venture
Another thing you can enjoy when you have your company registered in South Korea is the benefit of setting up a joint venture in this country. It allows two or more individuals to work together and trade as a single entity while simultaneously maintaining their identities.
• Rules Regarding Trading with South Korean Companies
There are certain rules regarding conducting business with companies based in other countries, including South Korea. If there are any restrictions on importing or exporting goods, then you should be aware of these rules before engaging in any trade deals with these companies. When it comes to getting second citizenship, South Korea has been one of the best choices for experts and businesspersons worldwide.
Getting second citizenship has become a prominent part of modern offshore business strategies. And when we talk about countries like South Korea, the odds are even better. As a business, you will always make the most of your offshore business by optimizing with countries like South Korea.
Frequently Asked Question​
• Is it worth getting a South Korean passport?
Getting a South Korean passport is not a difficult task. The requirements are simple and not all that difficult to fulfil. Therefore, it is worth it if you are looking for an opportunity to start your life in a new country. Getting this passport will be no issue as long as the right documentation is submitted.
• How to apply for second citizenship from South Korea?
Applying for second citizenship from South Korea is not a difficult task at all. However, certain requirements must be met, and you must submit the required documentation before applying for naturalization.
• Is it possible to devise a long-term plan for my family and me?
Yes, it is possible with second citizenship. With this, you can set up a long-term plan that will also fit your family's needs and those of your business. As a result, you will have plenty of opportunities to grow and expand your business with fewer limitations or hindrances.
• What are the essential requirements to get South Korean citizenship?
Specific requirements need to be met to be eligible for South Korean citizenship. This includes getting an official Certificate of Foreign Registration, submitting your application and making an oath of allegiance to South Korea.
Final verdict​
South Korea is one of the most developed countries in Asia. Therefore, it offers many benefits and opportunities for people who want to invest in the country. In a nutshell, if you are considering starting your offshore business, you should look at South Korea. The country is not only beautiful with a lot of cultures, heritage and economic growth behind it, but it also provides great financial stability with low taxation. This makes South Korea a perfect place to start an offshore business and invest in it.