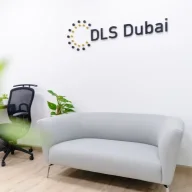 Dubai Expat
Mentor Group Gold
Elite Member
Commercial Service
Advance Member
Sep 8, 2019
1,840
2,055
113
Okay, time to give Fred and DLS Dubai another absolutely awesome review!

Wow, so let me start at the beginning and describe my situation and tell you the story.

So I left Canada last year with my Russian wife and kids, mainly because of all the weird stuff going on there surrounding covid and just the general mood of things. My wife wanted to go to Russia to be with her family, so I said why not; let's do it!

I had to throw my job in at the end of the year and instead set up my own company, an offshore US LLC; I'm an app developer and was really excited. I had contracts, money was coming in, and things were great. Only a month after this, the war happened. The mood darkened, kitchen talks with the misses were no longer about exciting prospects and possibilities, but more on how we would handle things if there were problems with the business or cashflow etc. I'm not Russian, but sanctions were to hit me too, because I was residing there. One of my accounts got frozen unfortunately, and at the end of July, my registered agent in the US sent me a 30 day notice of resignation; they could no longer provide their services because of my location. My heart sank and palms got sweaty.

Truth be told, even in January I was thinking of ways around this, part of me had this distant feeling that I might end up with problems for living there. I'd looked into

Singapore

and

Hong Kong

as a solution; I'd spoken with AirCorporate and Aspire. But there just wasn't anything there, it felt distant really. Then shopping around I saw Dubai as an option, but didn't think anything of it and tossed over an email to some business formation company. It literally wasn't even on my radar.

Then I found this forum, started digging, fell down the rabbit hole and clicked over to DLS Dubai. As soon as I found out that you could actually get residency just from opening a company; I got really curious, that was a key selling point for me, seemed like a hole was forming at my feet being in Russia I might not be able to dig myself out of and needed a way out.

So I pinged DLS via their website, got an email and then Fred called me really fast. I made my decision on that same day, didn't take me much convincing, he said we would have it all done by the end of the month and we did!

I wired money over, after I did that I did panic a bit the next day or two, mostly because we were just waiting and my head was full of questions and uncertainties. When the money arrived he got to work and I ended up flying to Dubai super early to check it out. I was there for 2 weeks already before the process actually needed to be done, and it flew by like a rocket when it was ready. Mohammad picked me up, super pleasant guy, we talked a lot, he filled out my fingerprints application for me, we went to the medical center where a little robot zipped up and delivered me a cappuccino while I waited for my blood test to be done.

Then we drove over to the IFZA itself, went up to the front desk and I signed the Memorandum of Association and picked up the Trade License and Articles of Formation. Really nice documents there, little gold seals over them, I got some good protectors to keep them in good order. They're clearly a busy bunch though, DLS has a lot on the go, and I'm amazed at just how happy Fred is to just pop up on Telegram at 2 AM and help you out answering a question.

Anyway, the next day my passport arrived, then a few days later the emirates id got delivered to my hotel. and shortly after that the Mashreq personal card; we were done for that trip!

I got on the plane and flew back to my wife on her birthday, kids were with the parents so we had a night out in the center and I told her how excited I was about Dubai and how I actually wanted us to live there. She was already prepared for us spending some of the time of the year there, she had spent the whole month watching videos on Dubai and advice there. She was a bit uncertain to some extent, because she had put so much work into getting me a residency in Russia, but she agreed. There wasn't much of a future for me there sadly, as a non-native fluent speaker and no way to continue business. So Dubai it was.

Fred helped with the business banking application on that same week that I returned, and it was waiting time. This I was super nervous about too, all the plans hinged upon this. My wife was saying we should go to Dubai in a few months so she had time to do stuff, but I convinced her to go within the month; so we did, and here we are!

Yesterday I went and signed for my business bank set up! I got approved in as little as 3 weeks. The only request that came back was for a CV and business plan. I'd spent some of my free time in Dubai putting a business site together, I'd also gone out, slapped on a suit and had professional headshots done; added those to my Linked In and my business site. I also added my trade license to my site and dressed it up nicely, the same with the CV too, maybe it helped. But my requirements were simple, I'm a software developer of ten years, I didn't have a complicated set up, just wanted to grow a business in a neutral country.

Moving into a new apartment tomorrow, will be getting kids to school here. Absolutely loving it.

Oh yeh, get yourself a company stamp when you get to Dubai, you'll need it. They're not expensive, pretty much every lock and key shop you find will make them. They'll want a copy of your trade license and passport though to do it. I was in the Mankhool area, my wife booked me the hotel originally. It's a bit of a cheaper side of town, but there's a ton of shops down there that'll make you a stamp. I got someone on WhatsApp.

Also, another tip. Don't use the Du sim card at the airport. I bought a throwaway Red Mi phone and put the sim in it, but with Du you can't retain the phone number when you switch to a resident plan. Do yourself a favor and get Etisalat. I went with them for my main plan, but I had my personal bank under Du.

If you run into an issue with Mashreq

Neo

not activating after a couple of days of activating your card, go into your My Id Documents in your profile and see if there's anything outlined in red, in my case I needed to upload my visa. Had a call or two with the reps and then they activated my personal account.

Today I went and met with Fred too, for the first time, went up to his office and just chatted for ages about stuff. Really, really awesome guy.

So this was a bit of a review and a tangent, but I wanted this review to have some substance and experiences to it, because one of the things I did was comb through these reviews before making a decision. So I hope this helps someone out.

Seriously, DLS and Fred are awesome. Do it!
Thanks mate ! Like discussed today in person happy to connect you with other DXB Pack - appreciate the support