Forum Moderator
Staff member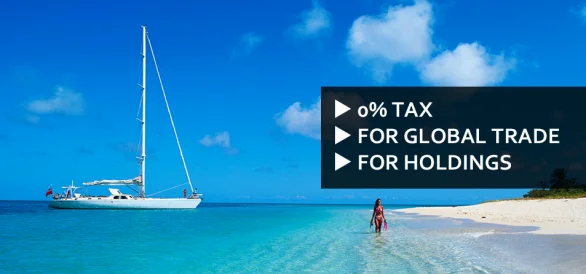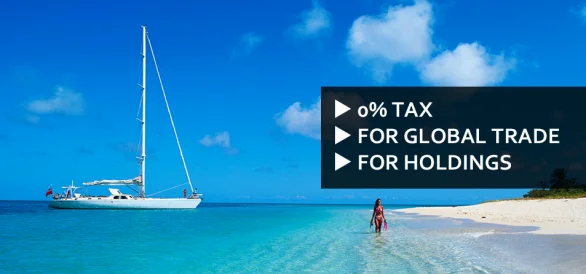 Offshore Company Formation Services
, world wide the best services available, find it right here
Running a large business is not an easy task. There are many aspects that you need to carefully manage and handle to ensure that the business will run smoothly. Aside from these, every business has resources that must be utilized efficiently to maximize profit and overall success. For this reason, some companies opt to tap the services of offshore companies.
​
An o
ffshore company
is comparable to an extension of a corporation in a different country. It performs whatever is the assigned or designated tasks for a corporation as if it operates in the same country as the corporations home base. With the modern innovations in telecommunication and the internet, corporations can now utilize offshore companies in handling different business functions, whether it is customer-facing (such as customer service, technical support, or sales) or back office (like accounting, bookkeeping, and financial analysis).One company or corporation may allocate numerous responsibilities to a single offshore company, or they may choose to partner with different offshore companies in different countries and assign a specific task or department for each of them.A company or corporation prefers to have an offshore office for numerous reasons. Some of the benefits that a corporation can get from having an offshore company are low operation costs, low taxation, anonymity of major shareholders and directors, protection of company assets, and ease of management.However, choosing the perfect offshore company for a corporation is not an easy task and is something that must be carefully planned and researched. It is crucial to consider several factors in choosing an offshore company including the following:
Pricing The primary reason why most companies opt to have an offshore company is to save money by reducing operation costs. One advantage of an offshore company over an in-site department is labor costs. Different countries have different wage ranges, but they are generally a lot lower in comparison to the wage range of a US-based employee, thus, a corporation can save if they hire offshore employees to perform operational tasks, instead of employing in-site staff.
Most offshore companies can handle different business functions for a corporation at a lower production cost. Check and compare total operation costs for every potential offshore company and choose which one can yield more profit.
Nature of service - When choosing an offshore company, it is also advisable to match business function that will be assigned or delegated to it. This way, a corporation can maximize productivity and profit as they are assured that the offshore company can deliver the performance they are expecting. India, for example, is a perfect choice for technical support services as most employees there are technologically inclined.
The Philippines is one of the most preferred offshore sites for customer service due to their innate hospitality and customer concern, while Hong Kong and Singapore are often the countries of choice for financial and banking services. Identify which business function will be assigned to an offshore company and do a research to shortlist possible offshore locations.
Communication - Since an offshore company will be in-charge of a particular department or business function for a corporation, it is important to establish constant communication. An offshore company should be able to communicate easily to its mother corporation to ensure that business will flow smoothly. It is also important that an offshore company can easily understand the requirements of a corporation, relay it fluently to their workforce, and respond to queries immediately.


Reliability - Since offshore companies rely on the internet and telecommunication, it is important to check that an offshore company has enough resources and facilities capable of handling the required tasks. It is also advisable to check backup facilities and contingency plans that an offshore company have, should an emergency occur (i.e. system outage due to internet connection dropout).


Location This is also an important factor to consider when choosing an offshore company. Factors such as geographical location, weather patterns and cultural differences can greatly affect the performance of an offshore company. Can it establish a constant and secured link to the mother corporation? Does the country experience numerous natural disasters like storms and earthquakes? Are the employees amenable to comply with the policies and procedures of the corporation without crossing cultural beliefs and traditions (such as working during holidays)?

Stability - Investigating an offshore companys previous performances can help a corporation identify its stability. Past records and former and current clients of an offshore company can give a corporation an idea how good and efficient they are in terms of delivering expected and required results. This factor also includes the economic and political stability of the country where the offshore company is located. It is imperative that an offshore company provides services legitimately. They also have to make sure that they wont encounter any legal issues during the entirety of the contract.

Flexibility The needs and requirements of a corporation may change because of different factors such as market trends, customer feedback, financial priorities, etc. Since an offshore company is an extension of a corporation, it must be amenable to make necessary changes, should the mother corporation require it. They must be capable of acting upon varying business needs and demands and still deliver the expected quality of performance.


Staffing - Does an offshore company have enough manpower to perform the needed task? If not, is it capable of producing the required number of workforce that a corporation requires? It is important to check the staffing capabilities of your choice before finalizing the contract. Aside from entry-level employees, it is also necessary to check whether there are adequate people who can manage the employees and run the function in line with the corporations policies and procedures. A corporation must check if an offshore company has sufficient experience and expertise in handling the delegated business functions with minimal training and supervision.
Picking the right offshore company formation to handle business functions for a corporation is indeed a tedious task. However, this is something that must be taken seriously and carefully as an offshore company will be a corporations partner in ensuring growth. Together, both will work hand in hand towards achieving a common goal and optimal success.
Last edited: