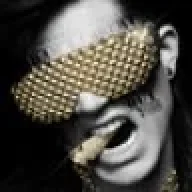 Corporate Services
Mentor Group Gold
Elite Member
BANNED MEMBER
Advance Member
Jan 3, 2009
2,342
889
113
So PayPal has so far closed for any Indians to use the system or rather PayPal don't allow to withdraw money to an Indian
bank account
further to they won't accept any payments made to and from indian PayPal accounts.
On the blog Internet Archive: Free Movies, Music, Books & Wayback Machine I read.
We were hoping that our

merchant

customers would be able to start withdrawing their funds at their local bank by today, but it looks like this will still take some more time. I understand your frustration and want to let you know that we are doing everything we can to free your funds.
That means they work on it, what alternatives do people have now,
2CO
, Moneybookers, XOOM they have all been available as long as PayPal has but not many are using the other options available??!
Not sure if some should believe that PayPal ever will solve the problems with RBI...