Corporate Services
Business Angel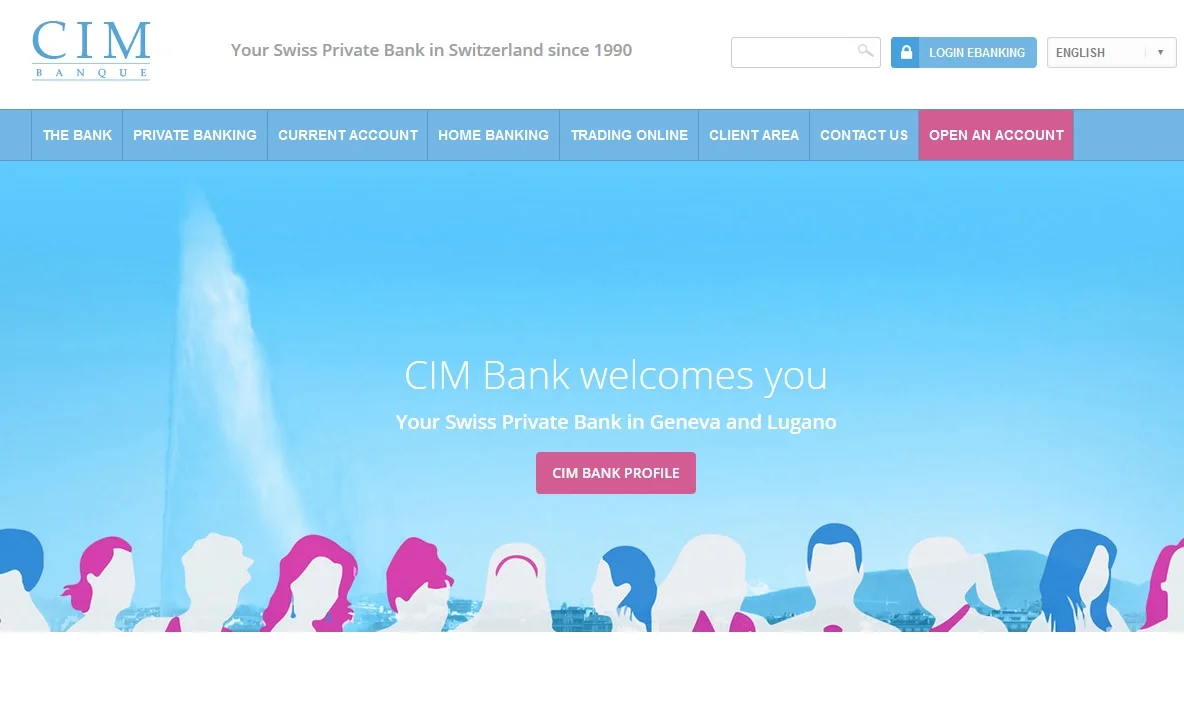 After reading the many reviews from other forum members I thought it was time to post my experience with a particular bank named
CIM Bank
.Swiss banks are the most trusted around the world because of their stability. That is why I did not have second thoughts when I entrusted my private banking needs with CIM Bank.For the past 4 years, I have utilized the various services CIM has to offer private individuals like myself.
Although I may be one of their hundreds or thousands of clients, I still notice the personal touch every time I make a transaction with them. I do not feel like I am only part of their statistics. This holds true to their belief that every client is unique and has individual banking requirements.I have always been on the lookout for a bank that can provide me with the most reliable online service and CIM Bank did not disappoint. They can do fast online transactions through their home banking system which can be accessed via mobile phone or via a home or office computer.
Online transactions can include checking account balances, making
online payments
for various merchants worldwide, find transfers and reloading debit cards.Another great perk is their video conferencing service in which you can get in touch with one of their private bankers via webcam. This is very convenient especially when I have several inquiries that I need answers to right away or I have transactions that need immediate attention. This is also very convenient when I need to confirm things regarding my investments, such as stocks and bonds. As they make online trading possible, getting consultation through video conferencing can be very helpful.
The CIM bank website and online banking site has a very user friendly interface that is not intimidating. The site can be switched to various languages such as Spanish, Italian, French and Portuguese, but they all show the same user-friendly interface. Online transactions are very fast and reliable. If you encounter any problem at all, they have a prominent client support button online that will link you via email, live chat, or phone callback to one of their representatives to assist you.Aside from personal and commercial accounts, they also offer various options for financial services including financial investment counseling, asset management, multi-currency accounts, credit cards and debit cards.
One of the reasons why I wanted a bank that can provide a comprehensive online banking service is because I am always traveling. This also means I do a lot of non-cash transactions locally and abroad. Thankfully, the bank offers Visa and MasterCard, as well as American Express. Some banks are only linked to Visa, while some are only linked to MasterCard. I love the fact that they are linked to both, although I prefer Visa more because it has more perks and more widely accepted in most establishments worldwide.They also have the Swiss Bankers Travel Cash card which is a Prepaid card that is very convenient for traveling. With this card, it is easy to budget my travels as I simply load it with the amount of money intended for my specific travel. Reloading the card from my personal savings account to the Travel Cash card can also be done online. It can use it to withdraw local currencies in any ATM machine, use it like a credit or
debit card
to pay for goods and services, as well as pay for online purchases. It also has the highest level of security as it can be replaced worldwide, with the remaining balance still intact in case the card is lost, stolen or damaged. The card is a separate entity from your personal
bank account
; even if it is stolen, you?ll be safe from identity theft.
You can find their opening hours here
Contact us - CIM Swiss private bank
​
To open your account online, simply fill in the secure form below. The account opening is free.

The present account opening form is for individual persons only. To open a business account, please contact us.
Please note that the opening process requires a meeting in person or through video-conferencing.

Citizens of the United States and Japan, as well as the following countries: Iraq, Myanmar, Sudan, Democratic People's Republic of Korea, Iran, Afghanistan, Yemen and Syria are requested to contact us before completing this form.
Last edited by a moderator: