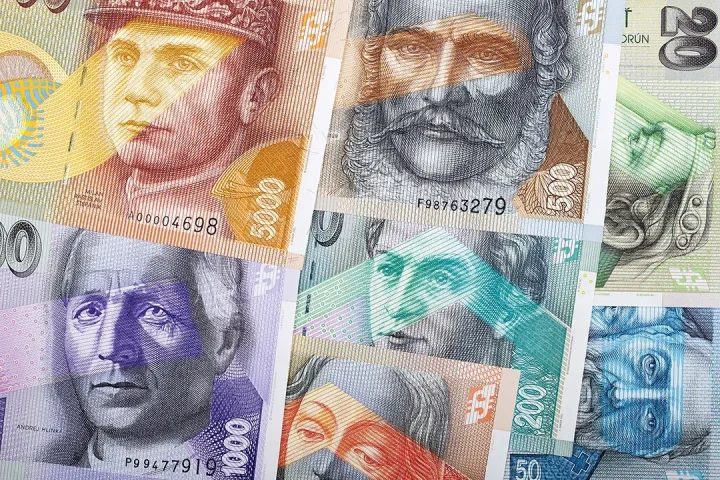 ​
Slovakia
has recently come up with a bill that allows foreigners to get
Slovak citizenship by descent
– up to a third generation. In other words, if one of your great grandparents is or was Slovakian, you can now prove it and ask for
citizenship
.
Part of the European Union,
the country has been through significant growth over the past decade, as soon as the 2008 financial crisis reached to end.
While often overlooked, it has mostly gained notoriety among
digital nomads
, and for some good reasons.
So, what should you know about Slovak citizenship by descent, and why would you go for it?
But first, a few words about Slovakia​
Unless you are good at geography or you live in Europe, you will probably struggle a bit to find Slovakia on the map. The country is located in the central part of Europe. Its former half – the Czech Republic – is right next to it. Other neighbors include Poland, Ukraine,
Austria
, and Hungary.
Slovakia's history has brought restless moments overtime. Even over the past century, the country has had issues with its citizenship programs. This new program aims to bring back people who have been scattered all over the world by the turmoil.
Believe it or not, only in the USA, authorities believe there are close to a million eligible applicants.
If you are after access to the European market, you should know that this process is quite quick and straightforward – assuming you have all the documentation to prove your connection to Slovakian predecessors. Furthermore, it is much cheaper than getting
citizenship by investment
.
A
second citizenship
comes with a few benefits. First, you will enrich your lifestyle and become a global citizen, meaning you have more freedom around. Second, this opportunity could help you manage your wealth in a more effective manner.
The process is easy to understand – browse the family tree, gather information, and find out whether or not you are eligible. The hardest part is getting all the documentation – after all, it becomes a long waiting game.
The country is relatively small and counts around 5.5 million people. Its official language is Slovak, and the capital is Bratislava. Slovakia has a good tourism industry, but it also hosts some large automotive manufacturers. Chemical engineering, IT, and mechanical engineering are just as important.
As for the local currency, Slovakia adopted the euro at the beginning of 2009.
How about the Slovak passport?​
The
Slovak passport
is among the most powerful ones in the world. Indeed, Slovakia is not one of the best-known countries out there. It does not excel at something in particular, but it has a well-balanced economy and good relations with other countries.
The Slovak passport is almost as good as the Czech and Austrian one. To help you get a better idea, you can travel to over 180 countries without having to get a visa upfront. It is not too far behind the strongest passports out there – Japan and
Singapore
, whose citizens can go visa-free to over 190 countries.
Exploring the business environment in Slovakia​
Despite being one of the advanced countries in Europe, Slovakia lacks in some fields. For example, many of its citizens do not have Internet access at home, so the infrastructure could do with some improvement. For this reason, there are many Internet cafes everywhere – things are getting better, though.
The telecommunication industry is one of the fastest-growing ones, so the market is moving in the right direction. Now, when it comes to traveling to Slovakia, there are 18 different passports in the country. Two of them stand out in the crowd – Bratislava, and Kosice.
Not all the airports are international
, but the country is small, and distances are easy to cover.
Transport links make Slovakia a great option because it is linked to the Black Sea through Danube, not to mention ports in Bulgaria and Romania. While it may seem hard to believe, there are only 25 miles between Bratislava and the Austrian capital – Vienna.
Other than that, the transport infrastructure is great – lots of highways and railways.
Further improvements are also expected.
Understanding how citizenship by descent works​
Now, to apply for Slovak citizenship by descent, you need to understand what this concept means. It is also important to realize that different countries have different rules and requirements – Slovakia has its own.
For example, some countries allow citizenship by descent only if one of your parents or grandparents has or had the nationality. Slovakia takes things a bit further and allows applicants to dig up to the third generation.
Now,
citizenship by descent
is by far the easiest route
to get the nationality
of another country if you are somehow related to it. From a financial point of view, it is also the cheapest option out there and cannot even compare to citizenship by
investment
programs.
The citizenship is given to direct descendants of a national. The national may not even be in Slovakia anymore. In fact, since you may have to search up to the third generation, the nation may not even be alive.
To help you understand, imagine your great grandfather was born in Slovakia. Then, he traveled to the United Kingdom in order to find better opportunities. He settled there, got married, and had your grandfather. Your grandfather had your father then, who later had you.
All the generations mentioned in this example are eligible to become Slovakian citizens. You are eligible, as well as your father and grandfather. It makes no difference where you live now or where you were born, as long as you are a direct descendant of a national.
There is a bit of hassle, though because you need to provide proof. In other words, you may need birth certificates, as well as different documents to prove the bloodline. Assuming you have all these, you can get Slovak citizenship by descent in no time.
You no longer have to worry about waiting for years to get naturalized. After all, you need permanent residency in Slovakia first. You need to hold it for eight years before applying for citizenship. Doing it by descent simplifies everything.
The Slovak citizenship by descent supports you and helps you reclaim the citizenship that should have belonged to you. Unfortunately, it was lost across generations for a bunch of different reasons. You can now get it back, regardless of the circumstances.
There are more countries out there allowing people to reclaim citizenship in this manner. Most of them are in Europe, though, and Slovakia has one of the easiest procedures, especially since it allows gaining the citizenship up to a third generation.
What caused Slovak citizenship to get lost overtime​
There is an incredibly high number of Slovaks living in other countries around the world. Most of them are around Europe, though. Their identities have been lost, and many of them cannot even speak the language anymore, especially since they were born in other countries.
To help you get an idea about what Slovakia has been through, keep in mind that the central country has been directly affected by two world wars. Furthermore, Slovakia has been through a harsh communist dictatorship.
Later on, Czechoslovakia was split into two different countries. The Czech Republic went in one direction, while Slovakia grabbed a different path.
They are both doing well today, but the split has also forced families apart.
Later on, Slovakia joined the European Union. In other words, locals could travel freely in other countries. Some of them found better opportunities – work and business – in other countries, so they had to relocate.
All these factors apart have contributed to Slovakia's low population today.
Believe it or not, Ireland is the only country in the world with a larger diaspora per capita. Basically, Slovakia has around 5.5 million inhabitants. Close to two million Slovaks live in other countries, and many of them have lost their citizenships overtime.
Only in the USA, there are close to a million Slovaks.
Things seemed to go in the wrong direction in 2010, when the local government passed a law against
dual nationality
. There were two exceptions only – birth and marriage. This law caused Slovaks living abroad to go in one direction or another.
Some of them decided to keep their citizenship, planning to return at some point.
Some others built new lives in other countries, so they went for naturalization and dropped citizenship.
The idea is people were no longer allowed to do both, meaning even more Slovaks lost their identities.
This new law came as a response to a different law introduced in Hungary. Basically, the neighbor decided to allow citizenship by descent. Fearing that the country could lose even more people, the Slovakian government banned
dual citizenship
.
Authorities expected half a million people of Hungarian minority would choose to become Hungarian citizens. Therefore, the new law prevented them from going in that direction, unless they wanted to be gone for real.
These days, the new law allowing Slovak citizenship by descent is another governmental attempt to bring people back. The program aims to bring back people who are interested in nationality, but cannot get it through naturalization.
Indeed, many youngsters have left Slovakia looking for better opportunities
since the country has joined the EU.
But then, many foreigners who have been abroad for decades might be interested in coming back and starting new lives.
Now, every citizenship out there has both good and bad parts. There are some advantages involved, as well as some disadvantages. The Slovak citizenship makes no exception either, meaning it is worth knowing what you get into.
Before getting a new passport, considering the move,
starting a business
, or traveling abroad, you should consider both the pros and cons and ensure they match your actual necessities. Here is what you should know about Slovakia.
Benefits of the Slovak citizenship by descent​
The most important benefit of getting Slovak citizenship by descent implies gaining a new passport – not just any passport, but one of the most powerful passports in the world. You will be able to travel to over 180 countries without wasting time getting a visa.
You never hear anything about Slovakia in the news – no conflicts, no problems whatsoever. Therefore, its relations with other countries are positive or neutral. From all these over 180 countries, you also gain access to the whole European Union – live, work, and enjoy a new life.
If you are not familiar with the EU, it means you have the same rights in pretty much every country out there. You will be free to reside anywhere you want within the union, study, work, and buy property or start a business.
If you want to live in France for a year and
Germany
for another year, you can do it. If you find a great job in Italy, go ahead and do it. If you want your kids to study in Spain, they can – without any major costs involved.
Other than that,
Slovakia is among the safest countries in the world and not just in Europe
. It beats better-rated countries, such as the USA,
New Zealand
, or Canada. Crime rates are low, so the jurisdiction is excellent if you want a peaceful life.
Regarding its economy, it has been in continuous growth for about two decades now. Some refer to this jurisdiction as the European tiger, mostly because plenty of recent policy changes have been made to boost business development.
Foreign investors are also welcome in the country, facing less restrictions than ever. You can expand your business there or perhaps grow as a digital
nomad
– your options are countless, and chances are they will get even better in the future.
In terms of taxes, you will not have to worry about wealth,
dividends
, gift, or inheritance taxes. Descendants will not have to face any restrictions or taxes – like in many other countries in Europe. Estate taxes can also be avoided.
Another major benefit is the actual application for Slovak citizenship by descent. Applying for citizenship will usually imply a test – language, culture, and a bit of history. Slovakia does not have such tests.
Now, how about the negative parts?
Disadvantages of Slovak citizenship by descent​
The program is not 100% crystal clear, which can be considered a drawback. At the same time, while some parts of the application can be handled online, you will have to get there in person to complete it, meaning you may need to travel to Bratislava.
Now, officially, the application should be complete within 24 months.
Normally, it takes less than that. However, small details can delay the application and make it even longer – such as comprehensive checks or missing documents.
At the end of the day, you will need to wait anyway – a common issue with citizenship programs.
If being Slovakian is a priority because you can avoid some taxes, you should know that not all of them go in this category. For instance, you will be taxed for international income. Income taxes are average, though – 19% for personal income and corporate income, but it can go up to 25% if you make too much.
Eligibility criteria for the Slovak citizenship by descent​
Just like the actual application, the eligibility criteria should not raise too many question marks.
It is worth noting that those who lost citizenship because they got another one can now reclaim it back – assuming they lost it during the time when Slovakia did not
allow dual citizenship
. The law kicked in the summer of 2010.
Again, you can dig up to three generations to apply for Slovak citizenship by descent. You need proof of residence for family members, as well as birth certificates. Your great grandparents or closer generations should have lived in Slovakia or Czechoslovakia and hold the respective nationality.
Another requirement targets your criminal record. Just like any other country out there, Slovakia does not want to welcome criminals on its territory. Even if everything else is alright, you need to have a clean criminal record, or you will not be able to apply.
Understanding the application process for the Slovak citizenship by descent​
There are many aspects that are still not crystal clear, but the basics are straightforward, and there should not be any issues with your application, especially if you meet all the requirements and have all the paperwork.
It all begins with an application form, which is available on the official website. Completing it is a matter of minutes only. However, do not rush to submit it because you need to get all your documents in place first. Here is what you need.
First, get a classic curriculum vitae
– just like the one for a job. It does not have to be too detailed –
authorities simply want to know more about you.
You will also have to sign it. Second, you need some form of official documentation.
Your birth certificate is also required in the process, not to mention a document proving your marital status – unless you are single. At that point, you can skip this step. Documentation to prove your clean criminal record is also needed – the document should not be older than half a year.
Then, you will need a certificate of release from state bond of the country –
regardless of the name it carried before.
If you have been granted the certificate of a Slovak national living abroad, you should bring it over. Back in the day, this status was proven with a Slovak expatriate card.
Finally, you will need to complete an official questionnaire coming from the Ministry of Interior.
Apart from all these, your relationship with the person you cling to must be specifically proven. Whether it is a parent, grandparent, or great grandparent, you need documents to prove your connection with them during the application.
You will require one or more birth certificates, a lineage of your family – pedigree chart, as well as marriage certificates. Family books may also be required, not to mention other records that prove your connection.
If documents are in the Slovak language, great. If they are not – and chances are they are in a different language, you will need to provide official translations. You should find a local certified translator as well – original documents must also be attached.
Submitting your application comes with some fees, but they are local and low – usually less than €100.
Conclusion​
As a short final conclusion, Slovak citizenship by descent is definitely worth some attention and may open the door to a wide variety of opportunities
. Sure, it is not for everyone, and some people who are eligible for it may find no use – perfectly fine.
Now, if you are eligible, this small country may have never seemed too interesting, especially if you consider business or citizenship there. After all, dual citizenship was not allowed in Slovakia until recently, so no one bothered.
These days, it looks like everything has changed to 180 degrees.
When it comes to living in Slovakia, you may need to adjust your lifestyle a little. For instance, while some people can speak good English, it is not an official language. Middle and older generations cannot speak English, so you may have to learn the local language too.
But on a more positive note, there are plenty of opportunities.
Plus, even if you are not planning to live in Slovakia, the citizenship will give you incredible power throughout the European Union and visa-free travel to more than 180 countries. Whether you want to do business in Europe or you plan to expand your operations, this is the cheapest opportunity.
Despite the process being time-consuming and requiring lots of paperwork, good things in life are never easy. Slovak citizenship by descent can change your life to 180 degrees, but you need to play your cards right and be patient once the application is sent.