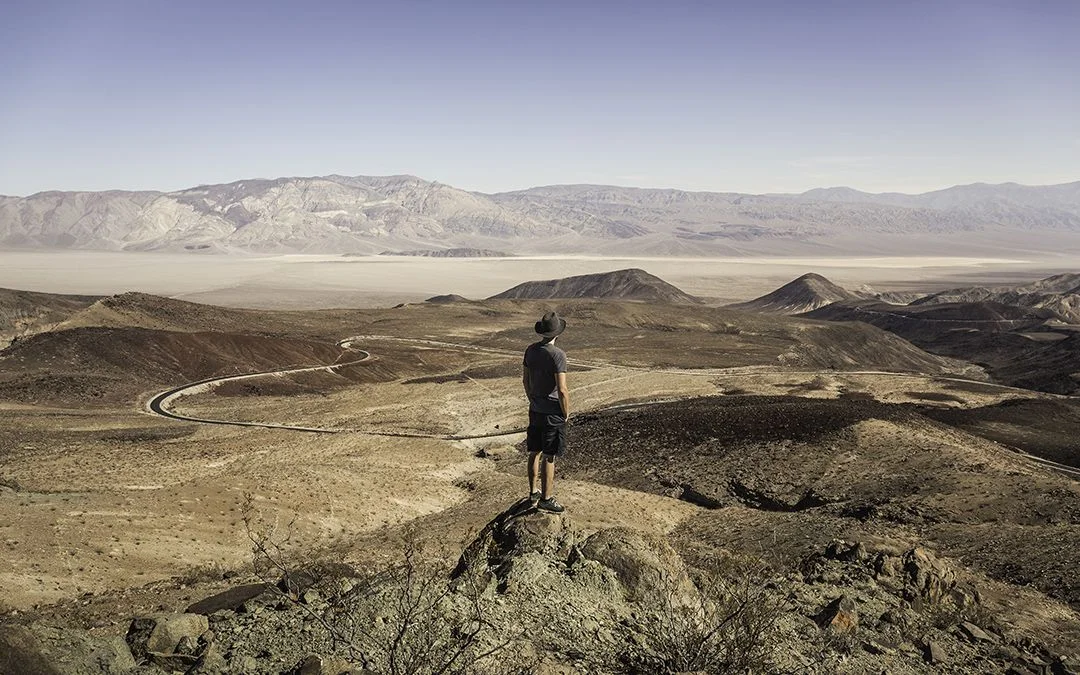 The coronavirus pandemic and how it was handled by the government was one of the main reasons wherefore more, and more Americans ended up searching for solutions to move out of the USA. However, this trend is not new at all.
Soon after Donald Trump became president, search engines experienced a similar trend – plenty of Americans trying to figure out how to get out of the country, whether for a short period of time or forever. These are only two of the most common recent situations.
The issue dates for a long period of time, though. Leaving the corporate USA is not something new. In theory, it is quite simple – find a different country and go. As you start getting ready, you realize that it is not as easy as it seems, whether you want to be a
nomad
, expat, or immigrant.
First of all, you will need a passport. This is your top priority – an internationally recognized document. Second, if you have a criminal record, some options will be closed to you. But before even getting there, you need to do your homework.
One thing at a time… Here are a few questions to consider before moving on, regardless of why you want to leave the USA. Keep in mind that if you are after tax optimization, the USA is one of the last two countries in the world that will tax you based on your nationality only.
Moving to another country – Where?​
If you speak another country's language, this could be an opportunity. If you do not, it will be a challenge – shopping, making friends, or interacting. You will not get hungry though, as you can always go to a supermarket or find a restaurant with a menu in English – not to mention pictures.
Besides, no matter where you go, chances are you will find some expats there trying to stay away from the USA – or perhaps other countries. There will be a community out there or perhaps some random people in the exact same situation.
Countries that speak English
Canada, Australia, the UK, Ireland,
New Zealand
, and South Africa are probably the most popular English-speaking countries out there. However, the list is longer than that and includes less-known jurisdictions too:
Belize
Malta
Anguilla
Barbados
Jamaica
Guyana
Bahamas
Dominica
Trinidad and Tobago
Furthermore, many countries in Africa also have English among the official languages, despite having other local languages too – for instance, Zimbabwe, Seychelles, Nigeria, Cameroon, Kenya, Uganda, or Rwanda.
Then, there are a bunch of countries where a large segment of the population can speak decent English, so you could work your way around – whether you are dealing with authorities, services, or you are just trying to make some friends.
Netherlands
Denmark
Norway
Austria
Israel
Switzerland
Sweden
Finland
Portugal
Iceland
Surviving in another country – How?​
Unless you have enough money to make a living for the rest of your life without having to work, you will need a source of income. Getting a regular job can be difficult, especially if you struggle with the language – plus, you may get paid less than what you are used to.
This is one of the main considerations for an expat. The good news is that these days, you can make an income abroad and spend it in a country with a low living cost. Besides, you may not need the kind of money you would need in the USA – low living costs, low needs.
Living alone – Doable?
Unless you move to
Mexico
and your parents live in Texas, you will no longer be able to visit them every few days. You will no longer be able to hang out with your friends and go out on weekends, so these things could make you feel lonely.
In fact,
immigration
is not for everyone. If you are single, you will find friends without too much hassle. If you have a family, your family will become your support. You will grow together and enjoy a more exciting experience together.
Considering the weather – Is it alright?
Different parts of the world have different weather conditions. Natural disasters are more common than ever these days. It would be difficult to thrive in such weather conditions – besides, it is not enjoyable at all, is it?
If you hate earthquakes, Chile could be an issue. If severe rain and typhoons are not your things, avoid the Philippines. Simply research your potential new locations and find out what type of weather they normally have.
Crime considerations – Is it safe?
Double check the crime rate when planning your
escape from America
. Keep in mind that there is crime everywhere. Moreover, most countries have stricter gun rules than the USA – you will be lucky to be allowed to have a gun.
Obviously, there are places in Central or South America with more crime than the USA, not to mention some parts of Asia or Africa. There is more corruption too. The point is to choose a civilized place, rather than something that looks like the wild west.
The culture shock – Does it matter?
The culture shock is normal – the only thing is that it affects some people more than it affects others. Everyone will spot something different – brand-new cars or perhaps cars from the 1970s. You will find high rise buildings or maybe houses only, not to mention dressing codes and so on.
Sometimes, moving to another country is like moving to a different planet. Unless you choose a similar civilized country like the USA, you will notice some differences – nothing too harsh though, as you will get used to these things and actually enjoy them.
Sure, the culture shock will be more intense if you are used to a free lifestyle with clubs and parties, and you end up in a highly religious community where you obviously stand out in the crowd. To avoid issues, visit the place first or perhaps live there for a short period of time.
Political instability – A serious concern?
While there may not be a war where you plan to live these days, what would happen in the future? You need to see things from an objective point of view – find out more about potential conflicts or even long-term issues with other countries.
Take Ukraine, for example. It was fine about a decade ago, but political instability kicked in with the orange revolution. Then, Ukraine lost Crimea to Russia, as well as control over a few regions in the east. While it did not look too bad, that was a conflict waiting to escalate, and this is what happened.
Forget about misconceptions too. If you think
Latvia
could be invaded by Russia at some point or
Singapore
might be attacked by China, you need to remember that the USA has started countless wars so far and has always had some conflict going on.
Medical care – Does it matter?
Absolutely. And if you think the USA has the best hospitals in the world, you are wrong. In fact, medical care is a serious issue in the USA – probably the only civilized country out there without a well-detailed system. You will pay to get to the emergency room in an ambulance – no other country does that.
There is excellent healthcare all over the world – the eastern part of Europe, Asia, you name it. You will find doctors trained abroad. Plus, think about the thousands of patients who rush to such countries for medical tourism.
Most westerners will rely on private healthcare because it is simply better – less waiting times, better conditions, and so on. On the same note, expenses in a different country will be much lower, so most foreigners will be able to afford them.
Food considerations – In the potential risk of a collapse​
No one really thinks about this – how hard can it be to find food in a different country? Small issues have hit the world lately – take the coronavirus pandemic, for example. People rushed to empty supermarket shelves.
Global food reserves are extremely low these days, and extreme weather conditions are not too helpful either. Now, the good news is there are lots of countries with great agricultural industries – take Nicaragua or the Philippines. Countries in the eastern part of Europe are just as helpful.
Freedom – Are you sacrificing it?​
Authorities aim to track everything you do and keep you under a stone – higher taxes, less money for yourself. Basically, they want you to be miserable, so they can control you. Liberties are going down in the USA, so lots of people try to escape from America.
However, other parts of the world have similar problems – some of them are even worse. In some countries, there is no such thing as freedom of speech – not to mention freedom of religion. Try to avoid highly religious countries or perhaps places like North Korea.
The way the world works is funny. In the USA, authorities enforce laws that do not even exist. There are places in the USA where you could get in trouble for using your smartphone for walking. Then, there are places where authorities focus on reducing bicycle traffic.
On the other hand, other countries may have more laws, but no one enforces them. You can run a business in an eastern European country and avoid taxes. You can do the same in some Asian places – sure, it is illegal, but no one is bothered.
The NSA will keep an eye on you – illegally, but no one aims to stop the agency. With these thoughts in mind, you are not losing too much by trying to escape from America. Indeed, there are a few countries where you might go to jail for being gay or being a Christian, but there are many other options out there.
Places worth some attention on your escape from America
It takes time to research every country out there, its laws, weather, and political environment. Most people will get some suggestions and research them. Find a place that meets your needs, and there would be no reason to keep searching.
While you can go anywhere in the world, here are a few suggestions for your escape from America.
Costa Rica
Costa Rica is one of the most appreciated options for expats due to the high quality of life,
low costs of living
, and the fact that plenty of people speak English. There are more expat communities out there, and value for money will pleasantly surprise you.
Costa Rica is similar in size to many states. But then, there are plenty of different climates. You could choose a village in the mountains or perhaps a quiet town on the seaside. There are two big airports connecting Costa Rica to the USA too.
The Central Valley is the most popular option in the country – the capital is located in the same area. You could live comfortably with less than $1,000 a month. If you like shopping, and eating out, and you have a partner, expect to pay up to $2,000 a month. You can fill your fridge for about $30.
Belize
Belize is another highly appreciated country, mostly because English is an official language and the cost of living is affordable. There is a slow pace of life, so people are chilled and laid back – no rush, no stress, no drama. A bit rustic, it feels like a little paradise in the middle of nowhere.
There are plenty of stunning places in Belize – some Maya ruins, stunning beaches, crystal clear waters, and even jungles and rainforests. No matter what you are after, you will find it in Belize. The natural beauty of this country is likely to impress you.
Why live in the USA when you can live in a perfect holiday destination? You can live in luxury for around $3,000 a month, but you can also live for three times less if you cook yourself, for instance. A village home can cost $20,000, but you can also spend half a million on a luxury beach home.
Portugal
Portugal is one of the cheapest places in Europe – part of the EU as well. It is extremely safe, people are civilized, everyone speaks English, the healthcare system is great, and everyone is laid back. The local cuisine is impressive, while the infrastructure will not disappoint – definitely a great alternative.
The weather is great regardless of where you move to in Portugal. Lisbon is a top choice for those who like big cities – it is also one of the oldest cities in the world. Then, Porto is another big city, while Algarve in the south has lots of beaches and plenty of tourists. These are the most expensive places in Portugal.
Your lifestyle would be a bit luxurious for around $2,500 a month. You could also live above average for about $1,500 a month. Expat communities are more expensive, while local towns – which are super quiet and peaceful – will cost two times less.
Uruguay
Uruguay is a common destination when trying to escape from America – rated as the richest country in South America. You will find top-notch infrastructure, great medical care, and super-fast Internet speeds. Moreover, compared to the rest of South America, Uruguay is a safe country.
It has a calm lifestyle where you will never see people rushing. There is no stress involved, and the cost of living is quite low. Despite being a small country, there are plenty of places you can move to – old school beach towns, modern beach villages, or perhaps a European-style capital city.
Some people appreciate the large-city lifestyle, while others would rather settle in a quiet town with decent amenities. Then, you also have the tranquil villages where no one will disturb you. You can live in Montevideo for $1,500 to $3,000 a month. Head out of the capital, and prices will be lower.
Mexico
Mexico is one of the most appreciated expat destinations out there, especially for Americans. It is close to the USA and allows easy access back and forth. Some people get to Mexico to avoid the cold winter – others go there for the low cost of living, yet you have to be careful where you go.
Mexico could be a dangerous place if you hang around the wrong places. The capital may not be very attractive – most foreigners will choose expat communities or perhaps
rich
cultural places. Take San Miguel de Allende, for example – UNESCO old town, culture, good weather, and low prices.
Your escape from America will not ruin your budget because Mexico is known worldwide for its low living costs. You can live comfortably in a safe area for about $1,500 a month – including all your expenses. If you are single and you choose a smaller town, prices will go even lower.
Obviously, the list is longer than that – these are only a few examples. There are lots of Asian countries that expats appreciate, as well as other European destinations. Africa is not too popular among expats, but other than that, there are plenty of options.
Now, what options do you have in terms of moving out of the USA?​
Permanent escape from America explained
The permanent option is ideal for those who never want to get back. Besides, the permanent escape means you will no longer have to pay taxes in the USA for your international income – basically, you pay for your
citizenship
, even if you work and live in another country.
There are more options to become a citizen of another country – the easiest one is to get naturalized. The ideal case implies getting passports from more nations and becoming a global citizen, of course. Here are your options.
Family sponsorship
Citizenship through descent – parents, grandparents, African diaspora, Jewish diaspora
Skilled worker immigration programs – EEA, Australia, New Zealand
Retiring or working remotely
Entrepreneur and investor programs
Temporary escape from America
This is not necessarily about a temporary escape from America, but a temporary escape to another country. If you want to lose all ties with the USA, you can live in one place for a certain period of time, move, and so on – until you find the perfect jurisdiction.
There are quite a few options when it comes to temporary solutions too:
Temporary work permit – teach English, work as an au pair
Freelancing
Working remotely
Living off investments – non working resident visas, remote work visas, long stay tourist visas
Start or move your business
Make an investment
Go back to school
Take a working holiday
Obviously, each country has different laws, rules, permits, and visas – you need to consider which one suits your particular situation, which is another important aspect when not sure which jurisdiction to choose.
Conclusion​
As a short final conclusion, more and more people aim to find ways to escape from America. The American dream is no longer a thing. The USA is no longer the country where everything can become possible. It is bankrupt and fails at many aspects – greed, taxes, politics, healthcare, and so on.
There are plenty of better opportunities out there, and each of them will beat the USA at one thing or another. It could be the cost of living, weather, political environment, stability, healthcare system, education, taxation, people, quality of life, infrastructure, and many others.
Planning your escape from America needs time. After all, the USA cannot be compared to North Korea. You do not need to run away straight away, but take advantage of its civilized profile and plan everything in small details.
You need to consider your reasons as well. At times, a temporary leave might be more than enough. But if it comes to money and taxation, you may have to actually give up your citizenship in order to gain some benefits out of this move – just take your time to plan every single detail.