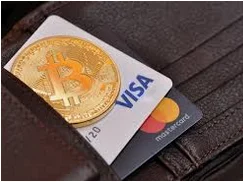 We would like to offer you our private nominee service.
Whom is this service for? For those who need complete
anonymity
, financial freedom and long term stability.
What is the main idea? We are a flexible nominee service, which provides the nominees from within and outside the EU. Our main target is to meet our clients' needs in
crypto
-friendly debit cards setup,
EMI
and bank accounts. We work with nominees from: EU, Ukraine, Belarus, Russia.
What do we offer?
- private nominee service to embody your most audacious financial ideas
- we guarantee balance insurance of up to 500 EUR (equivalent) in case of card blocking, caused by unauthorized actions of the nominee
- client support 10.30 am - 6.00 pm UTC/GMT+3 hours
- instructions on using our products and services
- ready to work via escrow service of your choice
*Service rules:
- normal operation of the card/account is guaranteed within the paid period (1 year)
- maximum allowed card transactions turnover per day - 3000 EUR (specific bank's limits may apply) or equivalent (based on the exchange rates on the date of operation)
- maximum allowed monthly turnover 25 000 EUR (specific bank's limits may apply)
- the ATM
cash
withdrawal turnover must NOT exceed 60% of the monthly turnover
- first card transaction must be non-cash: either POS or internet transaction
- it is necessary to keep the positive balance on the telephone SIM attached to the card (it can be loaded instantly from the card or via bitrefill.com), you also need to make a
paid action at least every 60 days - for example send an SMS message
- in case a temporary card block occurs and it is not related to breach of any of the rule - we make the maximum effort to solve the problem together with the client
- in case a temporary card block occurs and it is related to breach of any of the rule or your activity on the card/account, the administration fees will be applied
It is strictly PROHIBITED to use our service for activities such money transmitting fraud, scam, terrorism financing, prohibited substances, weapons, child pornography trade.
We do not provide any services to USA citizens and US persons.
Lots of turnkey crypto financial solutions in stock:
- banks of Kazakhstan, Kyrgyzstan, Uzbekistan, Russia, Belarus - 950 EUR per 1st year/800 EUR extension
- banks of EU - 1150 EUR per 1st year/950 EUR extension
-
EMI
payment systems (most of them offering built-in
crypto exchange
) - mainly
binance
card - 1050 EUR per 1st year/900 EUR extension
- crypto exchange accounts - 210 EUR per 1st year/115 EUR extension
- custom nominee services by request based on your custom requirements.
Prices for corporate packages in stock:
Kazakhstan
- 4900 EUR per 1st year/3900 EUR extension
- charged monthly from the incoming transaction volume: 2% but not less than 150 EUR
EU (Poland)
- 11900 EUR per 1st year/5900 EUR extension
- charged monthly from the incoming transaction volume: 2% but not less than 450 EUR
Package includes
-
company registration
details
- corporate high street bank account (full access, digi-pass, corporate
debit card
, sim card)
- basic accounting
- legal address
- regular tax reports
- 2 signatures + 2 stamps by director monthly
Due to a complex nature of tasks which can be accomplished by a corporate product, by request we can understaff the structure with additional items, such as but not limited to: crypto currency exchange account, extra bank account (with a physical visit to the bank branch), EMI payment system, card acquiring account, representative offices in other countries, licenses/additional permissions (if applicable in the country of incorporation), physical presence of the nominee in offline transactions, custom requests.
For details and further discussion:
- PM
- Telegram: @cards_service
In case of contacting via telegram double-check via PM with us for additional security
Last edited: