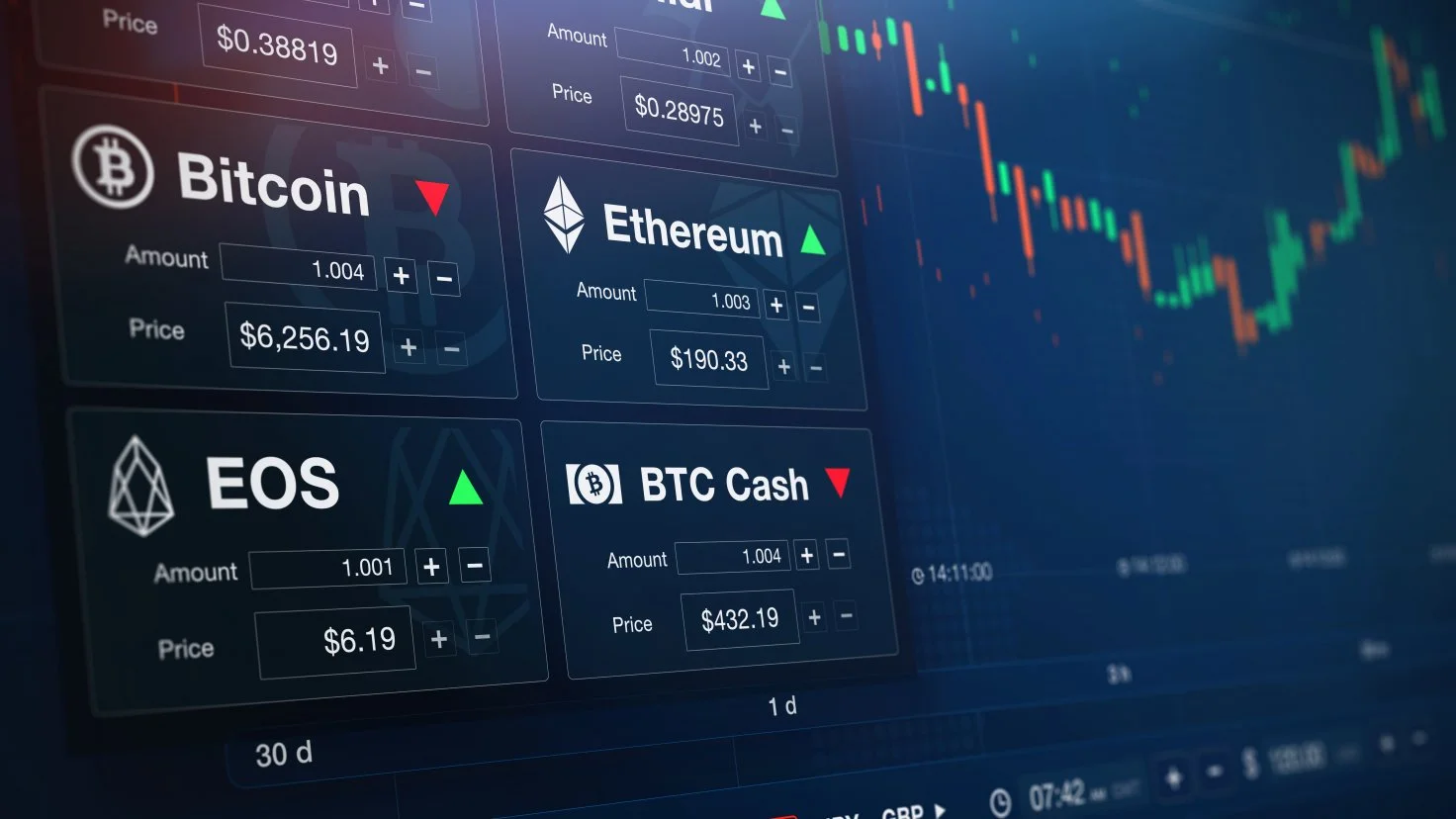 There are around 2,000 cryptocurrencies on the market today, and their market cap is anywhere around $300 billion, with plenty of fluctuations. The space has gained lots of notoriety over the past years, especially with the leading digital currency – Bitcoin – reaching some extreme values in 2017 and dragging other currencies along.
From this point of view, investors worldwide push to trade in this industry, especially as more and more stores and institutions accept digital currencies these days. On the same note, numerous
cryptocurrency platforms
have come out to meet these traders' meets and necessities but also to provide a solid infrastructure for trading.
These platforms are referred to as
crypto exchanges
. But then, if you are familiar with the trading industry, you might know a bit about their operating principles. Practically, they are similar to e-brokerages in functionality, and they bring back some memories from this industry – such as the invasion of electronic brokerage companies in the 1990s.
A crypto exchange will allow someone to trade cryptocurrencies, buy, and sell. Consumers can do it in a few different ways. They can rely on fiat currency to make a purchase or sell cryptocurrencies – such as American dollars, British pounds, euros, and so on. They can also use other cryptocurrencies to make investments.
It is worth noting that not all crypto exchanges work with all digital currencies. Some of them choose specific cryptocurrencies, while others provide access to different coins. Obviously, most of them allow trading the most popular coins on the market. On the same note, investors and traders rely on more than just one platform, based on their personal needs.
Certain exchanges are developed for newbies. They have straightforward and intuitive interfaces, and they do not provide access to too many complicated features. Then, you also have some exchanges that are more suitable to large scale institutions or seasoned traders with experience – they come with overwhelming features that require proper education.
Understanding the concept of a crypto exchange​
A cryptocurrency exchange is a website where you can trade, buy, sell, or exchange cryptocurrencies.
You can do it with fiat currencies or other digital currencies. The concept is similar to a classic foreign currency exchange – the difference is you deal with cryptocurrencies as well.
You can do it in a basic way, but a serious and professional crypto exchange will most likely ask for some details about yourself too. You might need to get yourself verified and provide a copy of your ID if you want the right trading tools and peace of mind.
You could find simplistic platforms that do not require too much work either. Some of them do not even require opening an account. They are more suitable for training purposes, as well as occasional trading activities.
Exploring the different types of crypto exchanges​
Crypto exchanges come in more shapes and sizes. In terms of sizing, it is a matter of reputation. Some platforms are world-renowned and provide professional functions and features. When it comes to shape, there are more options out there, and each of them has its own particularities.
Trading platforms represent some of the most popular and accessible options out there. They are easy to use and pretty intuitive. They connect sellers and buyers, and people can set their own prices. They work like an open market. Each transaction comes with a little fee – this is how they actually make money.
Then, if you want to take it to a more professional level, you can deal with actual brokers. Brokerage websites allow people to buy cryptocurrencies at certain prices. These prices are set by the brokers running them. If you are familiar with foreign exchange brokers, the process is pretty much the same.
Finally, you have direct trading as well. Direct trading platforms put people together. People from different countries can come together, interact, and trade with each other. They can exchange currencies using their own bank accounts. There are no such things as fixed prices. The market is irrelevant. Instead, sellers set their own rates. Of course, you would have to research the market and buy it at a good rate.
Benefits of trading via a crypto exchange​
Now that you understand what a crypto exchange is, you might ask yourself – why would you invest in cryptocurrencies? Why do more and more people go for digital money, and what is the purpose of it?
Volatility
Compared to other markets, the cryptocurrency market is quite new. It is struggling to stabilize, and it has seen some amazing fluctuations over the past few years – 2017 was a great year, but things have gone a bit down before stabilizing again. Most of these changes have occurred due to speculative interest, which usually targets short term attention.
To give you an example, the Bitcoin was rated at $19,378 in October 2017. One year later, the same digital currency was valued at $5,851. Other cryptocurrencies have been dragged in the game, but they were a bit more stable. It is absolutely normal, though – it is a new technology, and it will obviously draw a lot of speculative attention.
While volatility may not necessarily be seen as an advantage, it makes the market extremely exciting. Prices move on a daily basis and provide numerous opportunities. The market has good dynamics, and traders could gain both long and short-term benefits. There are some risks involved, too, so make sure you have a good risk management plan.
Market hours​
Cryptocurrencies do not depend on centralized governance, meaning the market will not open or close at certain times. Instead, you are free to trade on a 24/7 basis. Transactions take place round the clock over numerous crypto exchanges.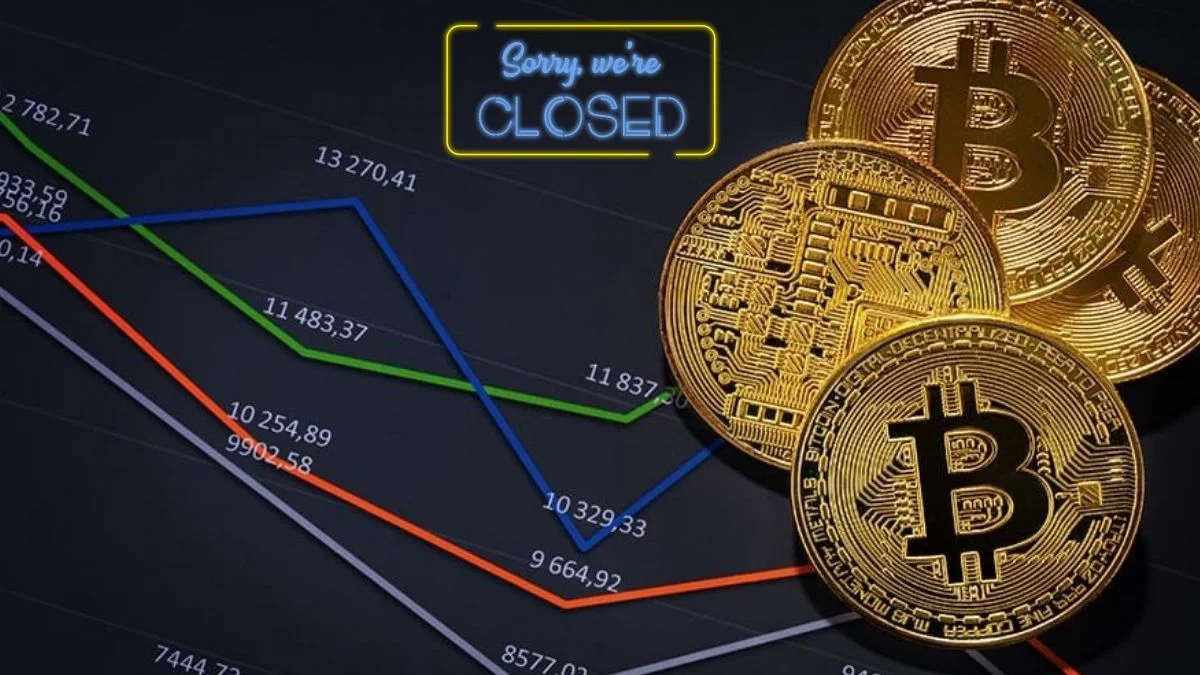 But then, there are a few situations when the market can slow down or close. For example, the market might take some infrastructural updates, which will cause slight delays. Forks will also slow everything down for a short period of time.
Liquidity​
When it comes to liquidity, investors must think of one thing only – how fast and efficient the conversion is. How quickly can you turn a particular cryptocurrency into
cash
? How easy and simple is the process? Moreover, can you do it without affecting the market and prices? Liquidity may seem irrelevant for a new trader, but it has its role too. It stimulates better prices, quicker transactions, and extra accuracy.
Generally speaking, the digital currency market is not considered liquid. Transactions occur over a plethora of different crypto exchanges. In other words, a relatively small trade can easily affect the market price. This is actually one of the reasons wherefore cryptocurrencies are volatile. Some crypto exchanges source prices from a bunch of different venues in order to improve liquidity.
Going short or long
Buying digital money is like buying a flat currency. You purchase something upfront, and you hope the price will skyrocket. When trading on the actual price, you can take advantage of everything – prices going down or prices going up. In the financial world, this action implies going short. Obviously, there are more types of trading – you are not always betting against the price. You can also purchase cryptocurrency and grow it over time.
Leveraged exposure
Leveraged exposure is a plus. This industry is a leveraged product, meaning you can open positions on margin. You can come up with a tiny deposit and gain a small part of the actual value of your trade. To help you understand, you will spend a relatively low amount of money to gain access to an impressive market.
Whether it is a profit or a loss – the result will give you the actual value of the position when it is all closed. In other words, trading on margin gives you a choice to gain good profits with a small deposit. But at the same time, you have to see the negative part as well – you will also have amplified losses.
At this point, the necessity of a risk management strategy is an important consideration again. You need to know your limits.
Account opening​
Opening an account with a broker or a trading platform could be a tedious process due to the documents you have to bring in. A crypto exchange should also ask for verification – in an ideal case, but the process is much faster and easier. You will be able to store cryptocurrency in a digital wallet before you know it. In general, verification takes a few hours – but some exchanges may take up to a couple of days.
Centralized versus decentralized crypto exchanges
Crypto exchanges can be classified by more criteria. They can also be centralized and decentralized. Each type has its own particularities.
A centralized crypto exchange is easy to register with. You will make an account, add a few personal details, and can come up with some extra safety features. You might be able to opt for two-step verification, and your email will most likely need to be confirmed. Such exchanges are convenient and easy to use. They have straightforward and interactive interfaces, but they are not perfect. They do not give you full control over your money, meaning the private key of your wallet stays with the exchange. If the respective exchange gets hacked, you could lose your money.
A decentralized exchange works in a different direction and provides extra control. It is practically an intermediary – a middleman – that will not store your private keys. Instead, you have full control over your belongings. Just like you have probably guessed already, they have a few drawbacks as well. The interface might be a bit slower, and they may not always be able to deal with massive amounts of transactions. They are not that popular – mostly because of the complex interfaces.
This is when the crypto exchange makes a difference. Now, you are aware of the benefits associated with this industry, but is it really perfect? There are obviously a few drawbacks you may want to know about upfront.
Drawbacks associated with crypto exchanges
Crypto exchanges feature a decent set of disadvantages. Benefits tend to outweigh these drawbacks, but it is still worth knowing what you get into.
Privacy
A crypto exchange will store information related to you, such as the IP you log in from and your email address. Certain details about your transactions will also be stored. While often associated with digital currencies, privacy is not really a major benefit of crypto exchanges.
Data breaches
Security breaches are more common these days due to the extra local regulations – such as
KYC
and AML policies. Institutions and platforms are supposed to know you before letting you in, meaning a potential hacker has access to more than just your email address.
Financial losses
Financial losses can target any institution or platform dealing with money. There are some major cases you might have heard of – such as
Binance
losing 7,000 Bitcoins in the spring of 2019 due to a security breach. All the affected customers were reimbursed, though.
Some of these drawbacks may seem daunting at first. Who would want to lose money? However, such problems could affect any financial institution – including your own bank. The good news is security is getting better and better, and such cases are less likely to affect you.
Exploring the laws regarding crypto exchanges​
Crypto exchanges do not benefit from too much regulation. Sure, there are some laws regarding digital currencies, but they are not well defined, and there is lots of room for misinterpretation – there is also room for improvement, so the world is slowly getting there.
Generally speaking, these laws vary a lot. They depend on multiple factors, too, such as the type of services a trader can get access to, not to mention the actual location. Some exchanges are not regulated at all. Some others can only be used by people in specific countries. If there is one thing that applies to all of them, that is the fact that regulations keep changing on a regular basis.
For instance, China had an aggressive action against cryptocurrencies in the fall of 2017
. Local exchanges were forced to shut completely. Some others have moved their operations abroad in order to keep functioning. Then, the Financial Services Agency in Japan has come up with some new rules, so many exchanges have suspended their Japanese users or imposed new rules for them.
There are certain rules in the USA too. They vary from one state to another, but there are also some federal guidelines everyone must follow. In New York, for example, you have the so-called BitLicense laws, which came to life in 2016 and grant licenses to such exchanges.
Bottom line, you need to consider the best crypto exchange for your needs with careful attention. You have to check the laws in the jurisdiction you live in, as well as the laws associated with the respective exchange.
What to look for when choosing a crypto exchange?​
There are loads of options, offerings, and deals when it comes to crypto exchanges. The environment is extremely active and competitive, but it keeps gaining notoriety too. Since 2017, more and more people join the industry in an attempt to make money out of it. However, all these options out there work on similar principles but have different structures. Whether it comes to the features they provide, available coins, safety and security, insurances, and fees, there is plenty of diversity.
Numerous fees associated with crypto exchanges follow the maker-taker solution. Simply put, takers tend to place orders that will be handled in no time. As a result, liquidity is eliminated from the market. On the other hand, makers place orders with other ideas in mind – they go under the price to buy and above the price to sell.
Makers provide more liquidity, which brings in some extra benefits. They tend to have lower fees. On the other hand, takers are charged more – usually between 0.1% and 0.2%. Always double check upfront, though. Keep in mind that every crypto exchange comes with unique rules, so check the fine print and each term and condition.
Crypto exchanges will deal with your own money. You do not want to lose money and definitely not to someone else's mistakes. It is imperative to do a bit of research before you start your digital currency trading adventure. Here are some of the things you should pay attention to when about to make your first trade.
The overall reputation​
The overall reputation must be good. You do not want a crypto exchange that mostly boosts negative reviews and a couple of positive ones. Even if you do well yourself, you may experience other problems in the long run – such as high fees, changing fees, restrictions, and so on. They are probably mentioned in the terms and conditions, but people often fail to read them – hence the trouble.
How can you tell the reputation of a certain crypto exchange, then? Easy. Go online. Google reviews and look on forums. Find recommendations and research them. You are not the only one in this position, so there are lots of discussion boards addressing this matter. You can always ask questions and get reviews from both professionals and people like yourself.
Trading fees
The trading fees are just as important. What is the point of getting a good deal if you will lose your profit on fees and taxes? You could make a bit of profit and lose most of it on withdrawal fees. A reputable exchange should have a detailed fee structure on the website. Make sure you understand each fee before signing up.
Look for deposit fees, transaction taxes, and withdrawal expenses. Fees vary from one exchange to another, so never settle for the first one you see. If it looks good, save it and keep looking, then decide later.
If the fee is given in percentage, grab a pen and a piece of paper and do some math. You make a bit of profit, how much would it be to withdraw it? Is it worth it? Percentages could be confusing at times. While 5% might look like an insignificant percentage, you would lose quite a bit of money on high transactions.
Payment solutions
What payment options do you have access to? Can you use your
credit card
? How about a debit card? Do you need to do wire transfers from your bank? Double-check the electronic payment solutions too – such as PayPal, especially if you want some extra privacy. At this point, fees from your bank or electronic payment platform should also be taken into consideration.
What kind of currencies can you trade with? If you can only deal with USD and EUR, but you live in the UK, it may not be the best option. You could lose money on exchange rates. All in all, limited payment options will reduce convenience and can limit you.
Each payment solution has its pros and cons. Buying digital currencies with your credit card will need to identify verification. The price will be premium, too, as credit card companies associate cryptocurrencies with high-risk transactions. Plus, there is a risk of fraud as well, so processing fees will be a bit higher.
On the other hand, a wire transfer is more convenient, but it will take a longer time – as the bank needs time to process it.
Verification standards
Some crypto exchanges allow you to stay anonymous. While privacy is a common choice for many traders, anonymity may also cause some issues. Plus, trading cryptocurrency is not illegal, so there are no reasons to hunt it that badly. The lack of details may cause restrictions in the future – such as restrictions associated with money laundering.
With these ideas in mind, many crypto exchanges – at least those from the UK or the USA – will require verification. You will need to provide an ID – sometimes before you even make a deposit. Verification is a bit daunting because it is not instant. It may take hours or even days, but it protects the exchange against various scams – which translates into more safety for your transactions.
Laws and restrictions
Each country has its own laws and regulations in terms of digital currencies, so it pays off double-checking everything upfront. While you have access to plenty of information over the Internet and the process may seem straightforward, there could be some restrictions imposed by your government. Other than that, you might face restrictions from the actual crypto exchange, too, in terms of your geographical location.
Many times, these restrictions are straightforward. You may not be allowed to register if you are from certain countries, or you may not have access to certain features and functions. Check the rules and make sure your crypto exchange allows you to use everything you need.
Exchange rates
Exchange rates go in the same category as the fees. Different crypto exchanges come at different rates. You might be surprised by the differences from one platform to another – especially if you are ready to trade with large amounts of money. Shopping around will bring in exquisite discounts, but you have to find a balance between the exchange rates and every other consideration.
Keep in mind that rates can fluctuate – just like the actual cryptocurrencies. Sometimes, they may go up to 10% - or even more in case of critical news.
Buying cryptocurrencies versus trading cryptocurrencies​
To a newbie, there may not be too many differences between buying and trading cryptocurrencies. They might be used interchangeably, but there are several differences between them.
You might consider buying cryptocurrencies if you want full ownership of what you get. You can do whatever you want with it – sell it later, make payments, and so on. You will have to pay the full value of the respective asset upfront, and you are not worried about waiting for an exchange account before selling or buying digital money.
At the same time, you will benefit from direct exposure to the underlying exchange for your account. Buying is also suitable for those who do not care about introductory limits – such rules may apply to maximum deposits as well. Other than that, there might be taxes associate with withdrawals and deposits.
Trading cryptocurrencies is a bit different. If you are the speculating type and you like to predict prices, this option is for you – you will never own the digital currency, though. This option is also great for those who want to leverage their positions – you do not have to pay for the full asset upfront.
Trading digital currencies bring in some tax benefits, too, not to mention gaining access to various exchanges with one account only. You can start your trading experience straight away, and there are usually no limits regarding deposits. On the same note, withdrawals and deposits do not usually come with fees.
Now that you understand how crypto exchanges work and how to find the right one for your personal needs, what are the top-rated options on the market, and what makes them so special?
Coinbase​
Coinbase
is one of the top recommendations when hunting a quality crypto exchange and is often ranked among the most popular ones. The exchange ticks almost every requirement for most traders and buyers. The crypto exchange is extremely easy to use. It has a straightforward interface that makes it suitable for both beginners and experienced users.
Signing up is fast. In terms of security, you will have to verify your identity, but then, the process is quick. Getting used to it is a matter of hours. Its interface aims to keep everything simple rather than overwhelm you with dozens of buttons. Security is flawless, and while it has faced a few hacking attempts, it has successfully managed to protect its customers.
When it comes to the actual cryptocurrencies you have access to, the list is a bit limited. You will find many cryptocurrencies listed on the website, but not all of them available. Practically, you can only purchase particular digital currencies. At this point, you might imagine that Coinbase does not deal with less known or niche cryptocurrencies – wrong! Names like Tether, Tron, or
Monero
are not there.
As for fees, they usually float between 1.49% and 3.99%. They depend on more factors, such as the country you live in.
Binance​
Binance
is yet another popular name for anyone who has a clue about cryptocurrency trades. It is one of the dominating names on the market, and there are a few good reasons behind its popularity. For instance, Binance has some of the highest trading volumes in this industry. What does it mean? Simple – people from all over the world trust the platform, and there are plenty of digital currencies around it.
This level of popularity underlines another major point – there will be competitive prices to take advantage of if you are always paying attention to what is going on. Binance is also popular for its security standards. It relies on two-factor authentication. While the exchange did have a few issues in the past, customers who were affected got reimbursed.
Finally, fees are just as attractive. These are some of the first things a trader will look at, and Binance excels at this aspect. Binance has capped its fees to not more than 0.1%. It makes no difference what kind of digital currencies you are interested in or how much digital money it is that you deal with. Fees will not exceed 0.1%, which makes Binance one of the best options in terms of taxes.
Coinmama​
Coinmama
is also among the popular crypto exchanges out there. It is pretty general in terms of everything – from fees to available digital currencies, but it does a pretty good job at everything, hence its popularity.
The customer service is what makes Coinmama stand out in the crowd. The crypto exchange excels at this level. Its customer service representatives are well trained and can provide specific answers, but they are also active and eager to reply as quickly as possible – quite a rare thing in the cryptocurrency industry.
The crypto exchange benefits from a straightforward and user-friendly interface as well. Functions are intuitive and easy to find – ideal for beginners. You will not be overwhelmed with hundreds of buttons on the interface either. The learning curve will put you on the trading market in no time.
Fees are not that attractive, though. Fees vary based on more factors, but they can go up to 5.5% in some situations, which is well above average in this field. Given the other factors associated with it, it benefits from high popularity among both beginners and experienced traders.
kraken" data-toc="1" >Kraken​
All traders will inevitably come across
Kraken
while hunting the best crypto exchange on the market. It comes with a few solid extras, and it provides a reliable experience without seeming too complicated. Most importantly, you do have options when it comes to cryptocurrencies. You have over 150 different options to choose from, whether you want to buy, sell, or trade. Compared to the thousands of coins available on the market, most traders will only be interested in less than ten options.
Apart from the variety of coins, Kraken also allows purchasing digital currencies with fiat currencies on the actual exchange. This kind of option makes everything much smoother and easier, so newbies will find the platform extremely convenient.
Kraken can be used both on a laptop or desktop and mobile devices. In fact, the platform has great applications. You gain access to the same features as on the website, but it is easy to use and comes with push notifications. In terms of beating the competition, Kraken has exquisite customer service – always on point and eager to help you. Reps are friendly but still professional.
When it comes to things that affect your profits – such as fees, you can go anywhere between nothing and 0.25% for a transaction. Simply put, it provides competitive rates with no hidden fees at all.
Bittrex​
Each crypto exchange is known for something in particular. When it comes to
Bittrex
, the high-security standards make the difference. The company has never had any security breaches or hacking issues. It is one of the most stable options on the market and a real challenge for hackers. Since security is a primary concern when it comes to trading, Bittrex will definitely stand out in the crowd.
Most people will want to know more about this aspect. Compared to most other crypto exchange options out there, Bittrex keeps about 90% of its
cryptocurrency assets
in cold storage devices. In other words, these assets are stored offline. From this point of view, hackers would never be able to access them, meaning there are no risks whatsoever.
Bittrex also provides a good variety. The crypto exchange features about 200 different coins you can trade, buy, or sell. It is way more than average. While most people will only focus on a few of them, this crypto exchange is a great option for those who want less popular coins or niche coins too. In terms of fees, they are all fixed at 0.25%, meaning you will never pay more than that.
Over the past years, Bittrex has had a few issues with the classic pump and dump scams, but everything seems to be in check these days.
Cex​
Cex
is a primary choice for beginners. It features a simple and intuitive interface that does not require any experience at all. Go around the buttons and features for a few days, and you will master the platform. While this aspect is beneficial for newbies, the truth is experienced traders will also appreciate Cex for its wide variety of features and functions. Besides, as long as it is easy to use, no one can complain about it.
Other benefits for advanced users involve having access to all kinds of buying options – the functions you expect from advanced platforms. You can trade on a margin, too – not the best idea for a newbie – and experience no limits at all if you are verified. There are plenty of deposit and withdrawal options as well, so you should never have to struggle to get money in your bank account.
Security is super strict and less likely to disappoint. You can tell Cex takes security seriously before you even get to log in. First, you have the modern two-factor authentication. Second, you will get an email message whenever you login or someone tries to log in. Integrity will never be an issue. You can double-check your logins, but you will also know if someone tries to take your account.
Same as with many other crypto exchanges, Cex features competitive fees for its customers. They range between nothing and 0.25%. You know you will never pay more than 0.25%, but chances are you will pay less – how convenient is that?
Simplex​

Simplex
can stand out in the crowd due to its unique profile. It is often described to be a crypto exchange. However, in theory, Simplex is not. In fact, it is a
credit card processing
service that also provides the same services. It may seem confusing for some people, but it actually eases everything. How does it work then?
Customers can purchase the cryptocurrency they are interested in with a debit or credit card. In other words, they no longer need to register with a crypto exchange, buy the coins over the respective exchange, and use them to buy different coins elsewhere. Again, Simplex is not really a crypto exchange, but it provides the same service in a more convenient manner.
Obviously, this whole procedure is dramatically simplified and can prevent a lot of headaches. Moreover, it is comfortable to deal with. However, comfort is not the only thing associated with this platform. Security and smoothness are not to be overlooked either. Buying cryptocurrency over Simplex is a straightforward process that does not require too much experience. Newbies will love the simplicity, while industry veterans will appreciate the smoothness.
Such high levels of security and simplicity will not come cheap, though. You get what you pay for, and this rule applies in the cryptocurrency industry too. Fees can go up to 5%, which is higher than many crypto exchanges.
Bitstamp​
Bitstamp
is slowly building its way towards a leading crypto exchange. It is among the most stable options on the market, but it also provides a good balance between all the features that really matter. Reliability will not disappoint, and the crypto exchange is attractive for both newbies and advanced traders. It will provide access to convenient functions in a straightforward interface.
Its reputation is not crystal clear, though. Years ago, it had a few security breaches. But on a positive note, crypto assets have never been lost, so customers were not affected by these issues. That being said, the company has made clear efforts to prevent such issues from happening again. Its growth in security is one of the factors that make it such a reliable option these days.
Generally speaking, Bitstamp is among those crypto exchanges that have earned their reputation based on hard work and improvements. It was not perfect when it came out, but difficult challenges turned it into what it is today. No matter what point of view you look at, Bitstamp provides high standards in terms of quality, be it the security, the customer service, the variety of cryptocurrencies, or the fees.
The fee system is easy to understand and very specific. You will know precisely how much you will pay for anything you do. A bit of math might be involved, as fees are often given in percentages – anywhere between 0.05% and 5%. The range is quite broad. The lowest range is extremely good, but the highest one is above average. There are more factors that affect the fees, such as your location or perhaps the payment methods.
Kucoin​

Kucoin
is one of the modern and advanced crypto exchanges out there. The company brags about hosting about 25% of all crypto traders on the market – the claims cannot be checked, though. Launched in 2017, it has come up with a bunch of innovative features and modern technologies that make it a front runner today. It is basically a traditional one-stop-shop for any type of crypto operation.
The crypto exchange has grown a lot of overtime. These days, it allows trading, buying, and selling more than 200 different cryptocurrencies. You can get involved with over 400 different markets. In terms of security, you have bank-level safety standards, so risks are incredibly low. You gain access to a slick platform with a straightforward interface – ideal for both beginners and advanced users.
Crypto-related services are just as diversified – P2P exchange, margin trading, futures trading, the possibility to buy cryptocurrencies using debit and credit cards, instant exchanges, and so on. Fees are relatively low and attractive – clearly displayed for each operation you could do. On average, they are below the market, yet some of them can go higher.
It is worth noting that almost 90% of all trading fees are somehow returned to the KuCoin community due to the company's share scheme. Moreover, the selection of cryptos allows dealing with less known or niche cryptocurrencies.
Poloniex​
Years ago,
Poloniex
used to be a legendary option with excellent features. However, it failed to keep up with modern security updates, so the crypto exchange has lost some of its customers. It was one of the leading names on the market in terms of volume. After a few issues back in 2014, it has stabilized and started investing in more advanced technologies.
While not as top as it used to be back then, Poloniex is a solid option these days, and many of its former customers are now returning. It provides quality services and some of the lowest fees on the market. Privacy is a bit of a plus. You will need an email address to register, while identity verification is optional – no one will force you to do it.
The crypto exchange is under new ownership since 2019. It has been relocated – based in
Seychelles
these days. Moreover, it has changed its operating principles a little. Apart from numerous upgrades, it has also adopted a more open approach, which provides access to more services. Besides, this new approach also allows support for more coins.
Other pluses include margin trading and margin lending support. There are no fiat currencies in terms of negatives, and customer support might be a bit slow at times – you may need to wait for a day for email support.
Conclusion​
As a short final conclusion, deciding on the best crypto exchange is a daunting task that asks for time and patience. Even with an extensive list out there, you will still face a few challenges when choosing the right option for your needs. Besides, many crypto exchanges will provide similar services, so small details tend to make the difference.
Indeed, there are a few things to look for, and they can help to make a good decision. But then, some of these aspects are more important than others. Focus on security, as you want your money safe. Then, make sure the fees will not overwhelm you – you do not want to spend your profits paying fees and taxes, do you?
If security is flawless and fees are low, other things can be slightly overlooked to a particular extent. Other than that, a good crypto coin variety based on your necessities will also matter, of course. Whatever the cause could be, make sure you do not take any shortcuts. Do not go with a platform that no one has ever heard of because it might fail before you even realize it.
Last edited: