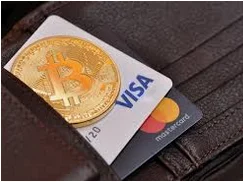 We would like to offer you our private nominee service.
Whom is this service for? For those who need complete
anonymity
, financial freedom and long term stability.
What is the main idea? We are a flexible nominee service, which provides the nominees from within and outside the EU. Our main target is to meet our clients' needs in
crypto
-friendly debit cards setup,
EMI
and bank accounts. We work with nominees from: EU, Ukraine, Belarus, Russia.
What do we offer?
- private nominee service to embody your most audacious financial ideas
- client support 10.30 am - 6.00 pm UTC/GMT+3 hours
- instructions on using our products and services
- ready to work via escrow service of your choice
Lots of turnkey crypto financial solutions in stock:
- banks of Kazakhstan, Uzbekistan, Russia, Belarus - 950 EUR per 1st year/800 EUR extension
- banks of EU - 1150 EUR per 1st year/950 EUR extension
-
EMI
payment systems (most of them offering built-in
crypto exchange
) - 1050 EUR per 1st year/900 EUR extension
- crypto exchange accounts - 210 EUR per 1st year/115 EUR extension
- custom nominee services by request based on your custom requirements.
It is strictly PROHIBITED to use our service for activities such money transmitting fraud, scam, terrorism financing, prohibited substances, weapons, child pornography trade.
For details and further discussion:
- PM
- Telegram: @cards_service
In case of contacting via telegram double-check via PM with us for additional security
Last edited by a moderator: