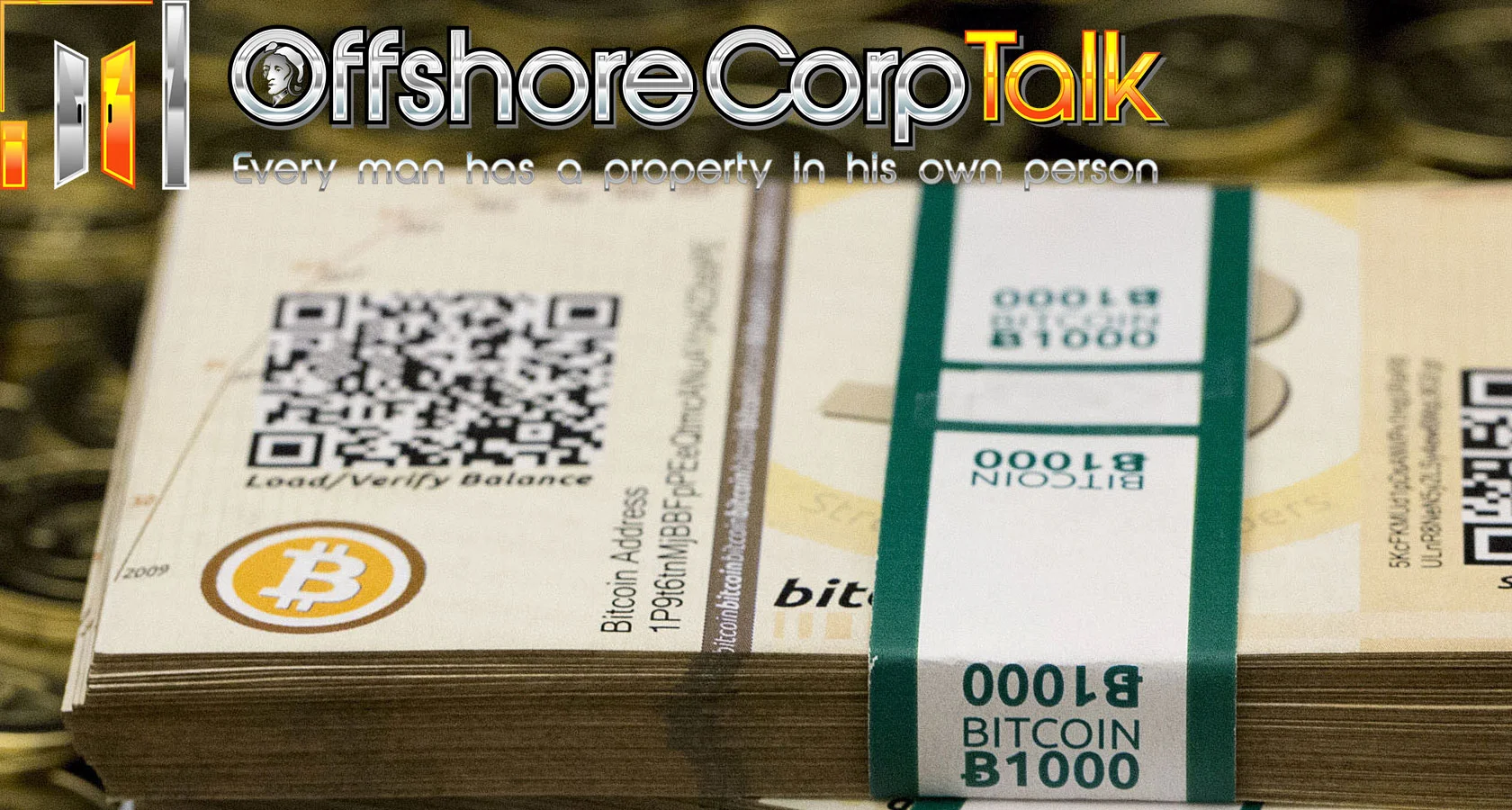 An electronic money institution is responsible for a single financial product – electronic money. This type of money can be used for all kinds of transactions, including enterprises from all industries – other than the actual electronic money institutions. Obviously, such institutions – often referred to as EMIs – have to respect some regulations and are similar to banks from many points of view. There are plenty of them out there, but only some of them can provide high quality standards and exquisite security.
Before getting into small details, it pays off understanding the principles of electronic money. This monetary value is not stored physically, but magnetically or electronically. An
EMI
stores such value into a central accounting system. It could be a server or perhaps a chip. Then, the value can be used by customers to purchase things, make payments, receive money and so on. To help you understand, a plastic gift voucher that you can use for payments in shops is an example of electronic money.
EMIs explained in smaller details​
EMIs are often referred to as banks, yet they are not. They might belong to the same type of category. They both deal with money and provide customers with access to physical and electronic solutions to make payments. However, there are a few major differences. First, you have the size of the institution. Second, you have the regulations. Regulations vary widely between EMIs and banks and each category has to respect different rules.
EMIs are basically some companies with the license to offer financial services. They provide such services to third parties, including people like you. Their funds are stored on special accounts – usually their own servers. EMIs are usually more appreciated than banks because they are extremely fast and efficient in their operations, so they have managed to become a modern and reliable alternative to classic banks.
To help you get an idea, imagine opening an account. A bank will ask you to make an appointment, bring in a bunch of documents and take a few days to do it. On the other hand, an EMI will not require that many documents. You can do everything you want online, without having to leave your home. Furthermore, the result is super-fast. You will receive your IBAN after going through a few steps and you can use it straight away.
As a general rule of thumb, EMIs and electronic money are some of the terms used in this industry. They are usually associated with companies providing access to electronic money – transfers, payments and so on. Furthermore, these terms also apply to the infrastructure. Still not sure about the actual purpose of an EMI? Some of the most commonly recognized names out there include Google Pay, PayPal and Apple Pay.
​
Regulations associated with EMIs​
Given the banking rules and financial regulations, you will notice that many EMIs are established or registered in Malta. Even if they operate from other parts of the world, their main offices and registration addresses are in Malta. Rules in Malta are pretty straightforward and there is no room for misinterpretation. Things are crystal clear and the taxing system is relatively mild, hence the country's popularity.
The Financial Institutions Act is responsible for regulating electronic money institutions in Malta. The act can be found in Chapter 371 in the local laws. However, the MFSA is the regulatory body responsible for rules and licenses. Based on this chapter, an EMI refers to a financial body with a license. The body can issue electronic money. Other than that, this description also covers EMIs with their licenses in other countries.
Rules are direct and opening an EMI involves an
investment
of at least €4,000. This is what the application costs. It does not mean that anyone with €4,000 in their account can do it. Instead,
you also need to have a minimum capital for €350,000.
That amount must always remain in your account, regardless of the situation. It makes no difference if your business works or not – the money must remain there for the
EMI license
to move on.
It is worth noting that most local laws are inspired from the European Union laws. Everything is covered, including situations like electronic money issuance. Payment services are thoroughly regulated too. For example, payment institutions in the country are not allowed to get deposits or similar funds from the public. Instead, they must provide payment services using their own funds. Simply put, Malta's system has grown so much over the last decade because everything is clear and there is no room for issues.
Benefits of using EMIs​
Electronic money institutions are simple to use and do not require too much stress. Opening an account is usually a matter of minutes. You will be able to deal with money, make payments and receive funds straight away – no more physical trips to offices and getting a million papers to complete the procedure. However, speed and efficiency are not the only reasons wherefore these companies seem to gain more and more notoriety.
Safety
Safety is probably your main concern when it comes to your money. You do not want your money exposed to thieves and scams. You want to know it is safe out there. Safety is even more important than the speed profile of EMIs – if your money is not safe, you do not even want to know about speed and efficiency.
The good news is that reputable EMIs are pretty safe. While they are defined to be commercial institutions, they need to adhere to a plethora of governmental regulations. They also need to prove they have enough funding to handle their customer's needs.
Privacy
will never be an issue either, not to mention transaction safety and encryption.
Compliance
Compliance is often overlooked, but it represents one of the main advantages associated with electronic money institutions. The general idea is quite simple to understand. Most financial institutions and service providers face numerous issues due to being seriously constrained by local laws. They are limited in what they do.
EMIs have a bit of extra freedom. Such parts of the law and regulations are not so strict with these institutions. The good news is EMIs have the freedom to come up with modern procedures in terms of compliance. They can implement progressive elements that can make customers happy – little to no paperwork or extra security against fraud.
Modern
The world is constantly changing when it comes to financial situations. Hundreds of years ago, people would trade potatoes for tomatoes and cucumbers for grains. Then, money kicked in. Then, cards took control and
cash
slowly disappears. These days, more and more people pay with their smartphones or over the Internet.
Electronic money institutions are associated with the digital era. Such products are made, maintained and upgraded by Internet enthusiasts for Internet people. People who run such companies are up to date with the latest innovations in the industry. They understand progress and they share futuristic visions, only to implement the latest technologies in the most comfortable manner.
Progress
This one is pretty obvious and you do not have to be a genius to figure it out. While your grandmother may not be so eager to learn how to use electronic money, younger generations love these possibilities. Electronic money institutions push progress from behind. Instead of spending millions to employ thousands of people, run television ads and run local branches and offices, they go in a different direction.
EMIs draw new customers' attention and interest with innovation. Just think about only payments a decade or two ago. They were the hype. They sounded amazing. These days, they dominate the market. They were not invented by large banks or other similar institutions. Instead, small EMIs came up with such solutions.
Flexibility
Flexibility is also ignored when you go through the benefits of EMIs, but as you get to use such institutions, you realize flexibility can make your life easier and prevents lots of frustration. EMIs are not like banks – they do not limit you to their own solutions, which are often far from what you want. They are acceptable, but definitely not the best.
An electronic money institution will most likely give you all the possible options and give you the opportunity to choose what you want. Financial banks usually stick to wire transfers and card payments. EMIs have a few times more
payment solutions
and some of them might be better than the classic alternatives.
Drawbacks of using EMIs​
EMIs seem perfect when you compare them to traditional banking institutions. They are modern and they feature a bunch of technologies that you simply cannot ignore. Some of them have grown over the past decade and can guarantee for high security, great customer service and reliability. You know you can trust them. But then, are they 100% perfect?
Restrictions
While regulations are clear when it comes to EMIs and they are often associated with banks, the truth is banks have a bit more freedom. An EMI is a smaller company and it can obviously bear limited liability. As a direct consequence, governments tend to restrict EMIs a little and these restrictions may often affect customers as well.
For example, you could have a maximum amount of transactions on a daily basis. Other than that, customers might be limited in terms of account sizing. But then, these restrictions are not going to affect regular users. Furthermore, they tend to change on a regular basis, so they are usually ahead of customers' real necessities.
Confusion
There is no confusion at all when it comes to EMIs, their rules and profiles. The differentiation in the payment systems is actually a major benefit because you have diversity and flexibility – even better for business clients. But then, this pro could become a slight disadvantage for the actual business if you lose track of transactions.
For example, you have access to numerous payment options. You could be left with money here and there – practically, you have bits of your funds in different places. Gathering everything together is daunting because there are many transactions involved and you could lose track of them. Pay attention to commissions as well, as they may add up.
Now that you understand the pros and cons of EMIs, what should you look for when choosing one for your transactions, personal and business needs?
What to look for in the best electronic money institution
Here are a few general considerations to keep in mind when interested in "banking" with an EMI.
Fast response to customer needs​
A good EMI will provide the speed to tackle constantly changing needs. In other words, you want flexibility, regardless of your needs. The EMI should be able to come up with new digital products and financial services in order to target various customer segments. Whether it comes to fee management or limits, these things can make the difference in your business operations.
At the same time, you want your EMI to provide more complex solutions too. You could do with some self service digital channels, not to mention mobile wallets. The list could go on, but these are some of the most popular innovations in today's market.
Modern financial capabilities​
Modern financial capabilities are highly related to the previous point – your ever changing necessities. Modern digital capabilities can accelerate your business operations and bring in efficient practices. Digital identities, different payment solutions, integrations, powerful customer authentication or notifications are just a few examples.
Make sure these modern solutions do not come up with major limitations though.
Open banking
The so called open banking features allow plug and play financial services. Take this strategy into consideration when looking for a quality EMI. What does it mean? The platform will get you prepared for the API economy and functionalities.
You should be able to find partners and other financial services through partners – from insurance and personal management to bank account aggregation and loyalty schemes.
Other considerations
Apart from these main aspects to remember, there are a few other things that could make things smoother.
Omni channel customer service – you want multiple access channel and consistent customer solutions regardless of the interaction.
Future proof architecture – you require flexibility and the constant delivery of modern software applications, regardless of your needs.
Enterprise integration – you need a solid integration framework to take advantage of digital solutions, customer data, central monitoring and so on.
Good reputation – never settle for an EMI that promises you the world, but go for a company with a good reputation and many years on the market.
Now that you know everything about making a good decision regarding an EMI, what are the best rated electronic money institutions on the market and what makes them so special?
Top 10 of the most used EMI's​
AdvCash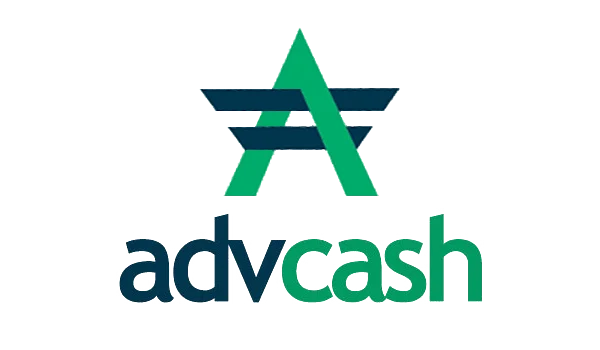 AdvCash
provides access to a simple and intuitive dashboard – no experience required. You have all the necessary features within a couple of clicks, as well as a superior security, instant card loading and lots of currencies within the same account.
Whether you are after USD, GBP, BRL, RUB or UAH, such currencies are just some of the most common ones. Currency exchange is also doable and rates will always beat bankings. Transactions are instant and commissions are relatively low.
When it comes to financial transfers, you can receive and get transfers to and from about 200 different countries. You can send money to users or particular email addresses. In terms of security, you have hardware database encryption and a secure network perimeter.
Finally, withdrawing funds is a piece of cake. You can get a
virtual card
or a physical plastic one. There are no annual fees on it. You can use it to shop or make payments, but you also gain access to free POS transactions.
Naga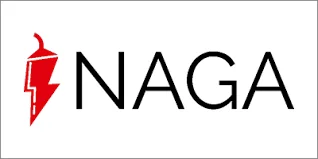 Naga - Electronic Money Institution
is the ideal EMI if you are after simple and safe solutions. You gain access to global transactions in a quick and reliable manner. You get one card that can be preloaded with funds and use anywhere – abroad too.
There is one card and access to three different currencies – EUR, USD and GBP. You also gain access to a personal account, so you can deal with wire transfers with no issues whatsoever. It feels like a real bank, but with the benefits of an EMI.
The dashboard is straightforward and easy to navigate, even if this is the first time you get involved with EMIs. You can use your card for cash withdrawals all over the world as well, but also to make payments in shops.
Signing up for an account is a matter of minutes and the verification procedure is simple and efficient. Moreover, you have full control over your funds, as well as online management whenever you need something.
Mister Tango

Mister Tango
allows an easy registration without a million documents – just a few minutes of your time. You can opt for a personal account or a business one. Transaction fees are null for personal users and tiny for business customers.
SEPA payments represent the main reason behind Mister Tango's popularity – you can handle EUR payments in any SEPA zone. Whether you use it over a browser or through its proprietary applications, you have the same features – the app allows push notifications too.
Once you sign up as a business user, you get an instant IBAN account with your business name – usable for anything. You can also open savings or private accounts in numerous currencies. Sign up with your mobile number and a few other details.
The continuous growth is one of the best parts about Mister Tango. New features pop up on a regular basis. The EMI is currently working on virtual payment cards, which are expected any moment now.
TransferWise / Wise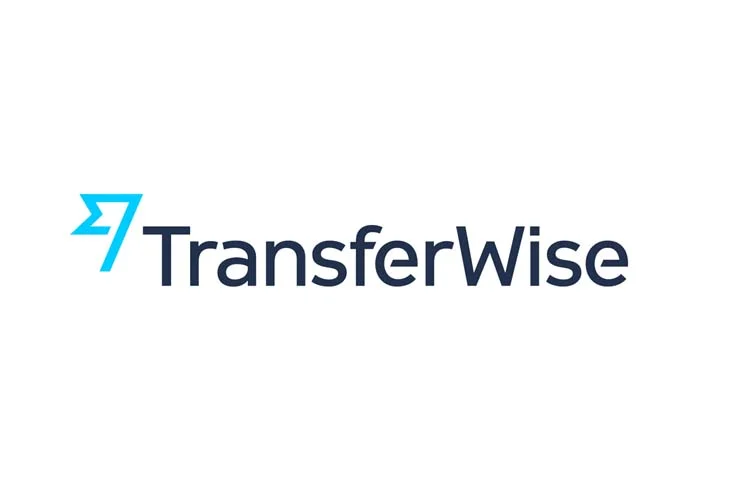 With numerous free features and small commissions here and there,
TransferWise
allows simple transfers from one bank to another, as well as large transfers with relatively high limits. You can do both local and international transfers without having to feel restricted.
You do not have to open multiple accounts for multiple currencies. Instead, one account will give you access to plenty of different currencies, whether you need to buy something, send money or hold it in your account.
You get a
debit card
with access to all the currencies, which is handy when using the card abroad. You can complete transfers and make payments even if the receiver does not have an account – use their email address instead.
If you are after business applications, you have various tools to pay invoices, create them, automatic payments, payment collection procedures and a crystal clear transfer calculator to see what your fees would be like.
Bankera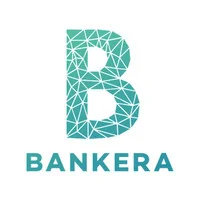 Bankera
is mostly recognized for the easy and simplistic way it gets things done. The electronic money institution aims to stand out in the crowd with its straightforward operations. If other EMIs look complicated, Bankera will surprise you.
You get a personal IBAN account in your own name. You can use it to pay or receive money. You can use your email address or perhaps phone number, as well as the IBAN number. You can shop online with no issues at all.
Bankera supports more currencies, so you can even perform cross border payments. You can access your electronic wallet over the Internet – a browser and an Internet connected device, but you can also get a mobile application for even easier access and push notifications.
Last, but not least, it is worth noting that Bankera allows budgeting your money for easier control. You have a few tools to observe your spending habits and figure out where the money goes. Save both time and money as you recognize your problems and keep your finances under control.
Monese

It takes a couple of minutes to open an account with
Monese
. Forget about proof of income, proof of address, utility bills and other such documents that most banks require. Get a contactless Mastercard debit card that will work anywhere, anytime. You can use it online or over ATMs too.
You can move money all over the world – it is an instant operation. The payment network is fast and brings in no fees at all. It makes no difference what currency you use. You can also send money abroad to super low exchange rates – against, securely and instantly.
There is nothing to worry about in terms of protection and security.
Monese has an exquisite security system to keep your account and transactions secure. You have 3D security, as well as biometric logins to ensure your money is safe.
Worried about your spending habits? Finding yourself unable to save? Monese provides access to a few budgeting tools. You can see an overview of your spending, come up with weekly and monthly notifications and push notifications when you spend money.
Neteller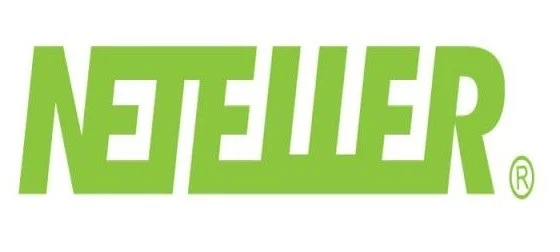 Neteller
is one of the most popular electronic money institutions out there and allows
online payments
to thousands of different websites. You can use Neteller for pretty much every website that takes
online payments
, yet you can also receive or send money with personal or business purposes.
The institution provides access to a Net+ card as well. It is basically a Mastercard prepaid card. You can use it to withdraw cash anywhere – including abroad, but also to make payments. Transfers and payments are instant, regardless of who you pay.
Rewards are part of the game too. Neteller members benefit from a plethora of deals over the Internet.
There are a few favorite websites that allow the EMI, while the EMI provides unique bonuses. You need to visit the
merchant
showcase after you sign up.
The registration takes a few minutes and unlike traditional banks, you have the opportunity to do it without going into a branch physically or bringing in a series of documents. As for security, you have superior security features and advanced anti fraud systems. The EMI is one of the most trusted options on the market.
Paysera
Paysera
is the ideal option for everyday finances. You can open an account straight away, exchange currency at excellent rates, manage your account on the go and transfer money to more than 180 countries all across the world. You can buy stuff, make and receive payments on an instant basis.
The EMI has one of the lowest prices on the collection market and all your received payments will go in one account only – less likely to get lost then. There are 32 currencies you can deal with, real time notifications about incoming money and easy to use CMS interface options. The platform can be used in 18 different languages.
Commission fees are extremely low. At the same time, there are no administration fees associated with your account – not to mention hidden fees. There are multiple solutions for most POS systems. Believe it or not, you can use anything for your cash register – including your smartphone as well. In other words, the system is extremely flexible.
When it comes to extras, Paysera provides access to a great ticketing system for events. You have a free application for ticket checking, low prices, payments in real time and an exclusive ticket design. No matter what payment method you require, chances are Paysera can handle it with no problems at all.
Revolut
Revolut
allows setting accounts in dozens of different currencies – it takes even more currencies when it comes to making or receiving payments or buying something over the Internet. You can get a proper account with a sort code – just like in a bank. Other than that, the physical card allows withdrawing money or making contactless payments.
Feel free to use your account anywhere in the world. You do not have to pay any fees for international transactions. However, the other bank might charge extra fees, so double check the receiver as well. Transactions go at an interbank rate, which is the best rate you can get out there.
Revolut allows creating both virtual and virtual disposable cards.
You can come up with a card on demand and use it whenever you feel like. The virtual disposal card means the card is destroyed once used, so there are no extra charges to be applied on it later on. Refunds are doable though.
Revolut's application is extremely handy and easy to use. You have a unique feature that allows splitting a bill, which is great when you go out with your friends and you want to pay for your own food and drinks only. Basically, the EMI has anything you could ask for in terms of finances and convenience.
Converta
Converta
welcomes its customers to a new and modern way of banking. Whether you use it over your computer, laptop, tablet or smartphone, you can manage your bank account anywhere – you only need an Internet connection. Access is easy – no complicated features, but just a simple interface with friendly buttons.
There are no hidden fees or small prints associated with Converta. You know precisely how much you have to pay for one thing or another. Everything is visible and there will be no unpleasant surprises – simply decide yourself whether or not the payment is worth it. You have more options in terms of currencies and payment solutions – new updates on a regular basis too.
Once you sign up – which only takes a few minutes, you get your own IBAN account.
You can sign as an individual or business – the name will be the one you choose. When it comes to currency conversions, you have FX transparency and super low fees. Plus, there are over 100 currencies to use within the EMI.
Finally, you can use prepaid cards if you do not want to share your current bank details. Use them abroad to prevent scams and other problems – they work just like regular cards, whether you make payments online or offline.
Conclusion​
Bottom line, electronic money institutions are quite likely to take the world over in the future. Initially designed to provide some alternatives to the traditional banking systems, they mostly operate online. In a world where more and more life related aspects go over the Internet, chances are these systems will only grow to become perfect.
Last edited: