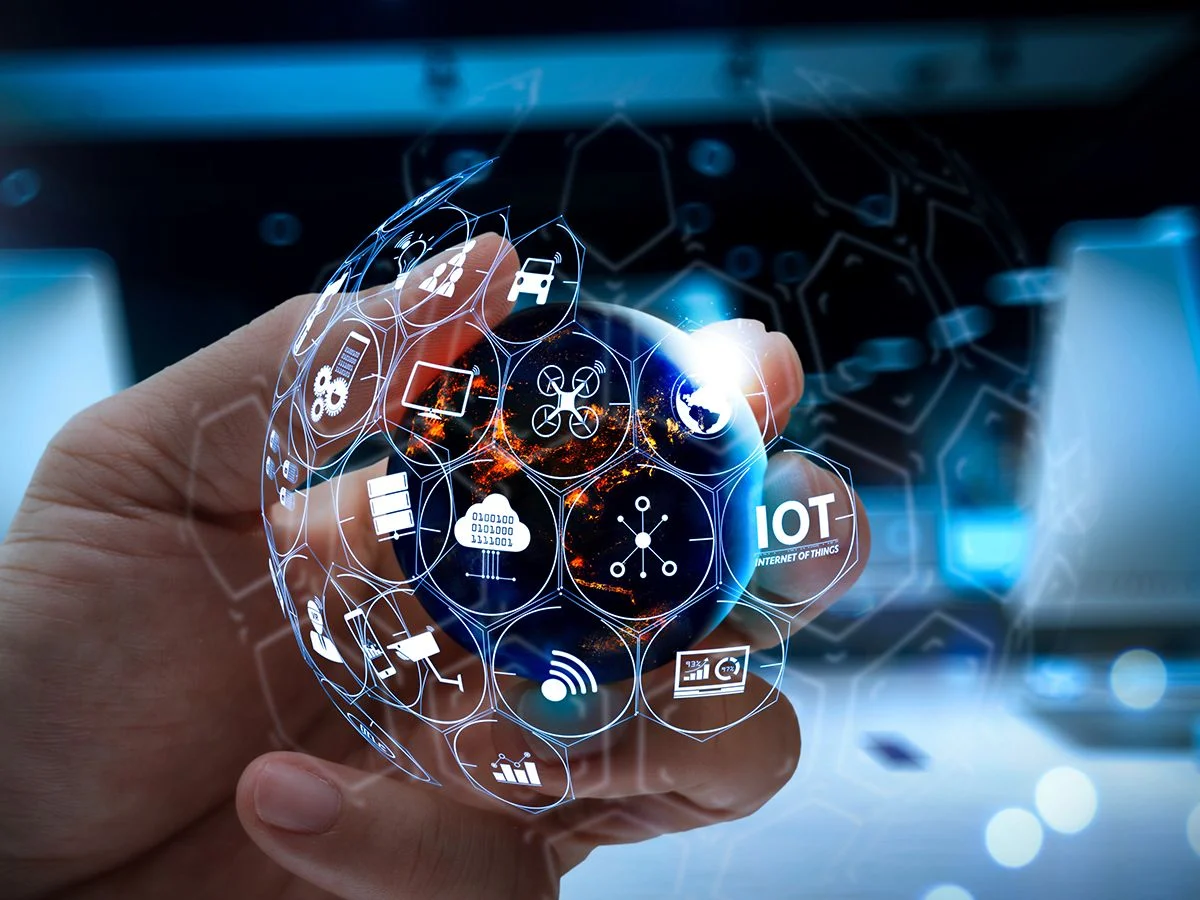 EMIs –
Electronic Money
Institutions – are naturally part of the game when you deal with offshore applications, online work or you simply want to diversify your portfolio a little. There already are a few handy guides regarding the most trustworthy EMIs on the OffshoreCorpTalk forum. If you missed them, here are a few details about what to expect before actually digging into deeper details.
A brief introduction regarding EMIs will put you on track and allow you to understand how it works – most people already know that. The point of this article is to identify the potential maximum limits you can have in transactions. To keep it simple, imagine the necessity to transfer $25,000 or maybe $50,000 in one go. Could you do that with an
electronic money institution
?
Becoming familiar with EMIs
An
electronic money institution
is basically a company with a license to offer financial services. In simple words, it is some sort of a bank. It also has the capacity to store funds but on segregated accounts. EMIs tend to gain more popularity over banks because they are more agile and straightforward in their services. You can open and run an account straight away, for example.
There is no need to go there, wait in queues and waste a whole day – instead, do it all online. You will need fewer documents to get the IBAN you need. Obviously, EMIs are more appealing to people and businesses that handle electronic payments. To help you get a better idea, PayPal or Google Pay are EMIs.
It sounds easy and convenient. However, there is an issue. No matter how abusive you find traditional banks with all their fees and taxes, you do trust them more than you trust an EMI – especially when it comes to large amounts of money. You are a bit anxious about entrusting $50,000 to a company without a brick and mortar office. There is more to explore here though.
Advantages and disadvantages of using EMIs​
EMIs are safe and less likely to cause any issues. They are rated as commercial bodies, but they are regulated and need to follow all sorts of governmental rules. They require particular functions to ensure financial security. Just like banks, they keep clients' details private and take full responsibility for funds and transactions.
Compared to banks, EMIs will surprise you with better compliance. Regulations regarding EMIs are not as strict as those targeting banks – less paperwork and less fraud. They are modern and belong to the digital age – forget about queues. They drive progress and they push the financial world forward – plus, they keep improving on a regular basis. Flexibility is not to be overlooked either.
When it comes to disadvantages, the payment system differentiation could be taken as an issue. In theory, it is a good thing, especially for your customers. For an actual business, it could be a disadvantage. The more options your clients use, the more chunks of money you will have hanging around different accounts. Getting everything in one place could be costly due to fees and taxes.
Finally, the main point consists of the actual restrictions associated with EMIs. From some points of view, they are not as restricted as banks. But when it comes to the maximum number of daily transactions or the amounts, there are some problematic restrictions. After all, EMIs are small companies that can come with limited liability, hence these restrictions.
Understanding the restrictions associated with EMIs​
There are electronic money institutions established all over the world. Europe is known for dominating the market, but especially the UK and Lithuania. There are EMIs in pretty much every European country, with a few exceptions only – from Croatia and Hungary to
Romania
and Cyprus. All of them are targeted by governmental restrictions though.
Why? Simple – EMIs are small companies. Most banks are international. Even local ones are massive and can support their customers with impressive amounts of money. EMIs, on the other hand, can also take international clients, but they are small companies. Therefore, they cannot handle millions of dollars or euros, for example.
Each EMI will have their own limits. Some of these limits are imposed by the government. If the respective EMI does not believe in supporting such high amounts of money, they will simply keep the limits under the government's indications. This is why different EMIs from the same country may have different limitations.
These limitations target more aspects related to the account. For instance, you could be limited to the maximum amount of money you can send, receive or transfer in one transaction. On the same note, you may also be limited on the maximum amount of money you can have in your account, not to mention withdrawal limits.
With these thoughts in mind, EMIs are mostly aimed at small and middle-sized businesses. If you run such a business, you are less likely to deal with hundreds of thousands of dollars. You are less likely to sell something that is worth $50,000. Dealing with small items and transactions will inevitably make EMIs a suitable choice, but this is pretty much it.
It is worth noting that such restrictions are way stricter when compared to banks. These limits are not about millions, but about thousands. For example, if you are interested in making single transactions worth $30,000 or $50,000, chances are you will not be able to. You might be able to get that amount of money in multiple smaller transactions, but pay attention to the maximum limits for your account.
Unless you have faced such situations before, you should know that even banks will question big transactions. Many banks are limited to $10,000. European banks have similar limits in euros or local currencies. For example, go to Romania and try to deposit $10,000 in an account, and you will be questioned about the source of the money.
Different countries have different limitations when it comes to deposits – usually, in cash. Things are different when it comes to actual transactions. For example, you could sell a house and get €100,000 in one transaction – no one will question you. The point is banks do have to handle their own restrictions and laws, but at the end of the day, large transactions are normally accepted – EMIs cannot do that.
What might happen if you actually try to make such a big payment in one go? Most EMIs – at least the most reputable ones – will freeze the operation and question you about it. They will need to know the source of funds and claiming they come from another account will not work. They did not appear there by magic, so you will need documentation to prove it – that is if you deal with less than the actual limit.
Now, moving on to a different point of view, trust is another issue. Indeed, everyone has trust issues when it comes to large amounts of money. If you had $5,000 in 20 different accounts, it would be different. But when you put such a big egg – such as $50,000 – into one basket, trust issues will inevitably kick in.
At this point, no matter how much you dislike how banks work, you also feel like you can trust them more. You feel like you can walk into a bank and talk to a real person – even if they are not the most helpful clerks out there. You would rather do that than have this conversation over a chat room with some random individual working from home in their pajamas.
Banks are less likely to freeze accounts for such transactions anyway. Sure, they will question such a big cash deposit, but this is pretty much it. In the worst possible case, they will question you about it. Whether it is a real estate deal or you got some money from cryptocurrencies, you need to prove it – for instance, you might need to show transactions regarding the purchase of digital coins.
Bottom line, the general idea is fairly simple to understand. Big transactions – such as dozens of thousands of dollars, euros or other similar currencies – will not really be accepted by EMIs. If you have to deal with such high amounts of money, stick to a bank – EMIs are still trying to catch up. Some of them are limited by governments, while others have their own particular limits.
Another conclusion is the fact that EMIs are small businesses. Therefore, they are not aimed at corporations and large industries. They are – obviously – aimed at other small businesses. They are great for small transactions and amounts of money. They are safe and secure, but their restrictions keep them limited to such operations only.
Exploring the EMI market​
There are lots of EMIs out there and each of them comes with its own particularities. Some of them stand out in the crowd with their popularity – if you are a regular OffshoreCorpTalk member and you keep an eye on the guides, you might be aware of them already. Here is a brief list of the top-rated EMIs based on their popularity:
You are definitely not limited to these names only. The European market, for instance, is extremely
rich
in EMIs and there are options everywhere. Lithuania has around 70 EMIs, while Malta counts about 18. There are about 16 EMIs in Ireland, 15 in France, 13 in Cyprus, 10 in Luxembourg, nine in
Germany
and Italy, eight in Spain, seven in the Netherlands and Belgium and so on.
The UK is also a solid player in this market, where new EMIs keep popping up on a yearly basis. Regulations in the UK are a bit stricter, but they are also more concise and straightforward. Basically, there is a bit of extra safety for customers because they know someone is watching over what is going on in the local industry.
Less known EMIs for business activities​
The UK is a front runner when it comes to regulations, but the European Union is not far behind either. When it comes to the European Union, there are 27 countries following pretty much the same rules and the list is likely to expand soon. There are EMIs across other parts of the world too, but European ones are better regulated than anywhere else. Here are a few good examples to consider.
Incorporated in Lithuania, UAB NexPay is mostly focused on providing IBAN and dealing with cryptocurrency exchanges. IBAN accounts are virtual. When it comes to digital coins, trading is allowed for both businesses and individuals. In 2020, UAB NexPay safeguarded funds worth over €20M. It is worth noting that the EMI is regulated by the Bank of Lithuania.
VertoFX Ltd is mostly aimed at B2B foreign exchange payments. You can get a business IBAN account, electronic wallets in more currencies, foreign exchange, different types of payments and so on. In 2020, its assets counted just under £900,000. The Financial Conduct Authority regulates this institution, so it is totally safe.
Currencies Direct Limited is another British EMI suitable for those who want the strict and well-regulated UK market. It has a primary focus on financial transfers – local and international, spot contracts, limit orders and electronic wallets in more currencies. Its assets exceeded £207M in 2020. Moreover, Currencies Direct Limited is aimed at both individuals and businesses.
Pleo Financial Services ApS is incorporated in Denmark. It is legal and regulated by the Danish Financial Supervisory Authority. The EMI aims to provide spending and card services and is mostly aimed at businesses. You can get a management platform, electronic wallets, physical employee cards and so on. It serves more countries around Europe.
If you are after business applications and services, SnapSwap International SA could be the ideal choice. The EMI is incorporated in Luxembourg and regulated locally. It is focused on digital customer tools, payment tools, authentication and verification solutions, mobile payments, IBAN accounts for businesses and payment cards.
Focused on the Irish market? Give Soldo Financial Services Ireland DAC a try then. The EMI is mostly focused on a solid and well-established expense management platform. The platform provides full control over funds, corporate payment cards and so on. It supports nonprofit organizations and businesses of all sizes. It is regulated by the Central
Bank of Ireland
.
Better known as Wise, this EMI has always been a common choice for international payments. You can get accounts with IBAN, prepaid cards, business accounts, local and international transfers, currency exchange and so on. It is suitable for individuals, entrepreneurs, freelancers and businesses. Its total assets in 2020 exceeded £2.3M.
DynaPay Ltd is another British EMI offering excellent solutions to online businesses, merchants, freelancers and individuals. You can get payment accounts with IBAN, cards, payment processing solutions, merchant accounts and so on. It is obviously regulated by the Financial Conduct Authority and had assets worth over £300,000 in 2019.
Lithuania is a solid player in this market. UAB IBS Lithuania provides digital banking services and is mostly aimed at two markets – the European market and the Chinese one. You can get virtual IBAN accounts for individuals and businesses, SEPA transfers, SWIFT transfers, payments all over the world and so on. With over €16M in customer funds in 2020, it is definitely worth some attention.
Tor Currency Exchange Limited
Most commonly known as TorFX, this is one of your best choices for international transfers, payments, fund repatriation, virtual accounts and so on. It is aimed at both individuals and businesses. In 2020, its assets exceeded £135M, so you can get an idea about its financial power and popularity. It is well regulated and appreciated all over the world. It also deals with a plethora of different currencies.
Bottom line, these are some of the most popular, yet less known EMIs out there. Believe it or not, there are more than 500 EMIs spread all around Europe. No matter what country you are interested in, chances are you will find something suitable. Each EMI has different rules and regulations, but restrictions and limits tend to be quite similar.
The financial power and total amount of assets of an EMI should also be considered if you are mostly after big limits for deposits and transactions. The more financial power an electronic money institution has, the higher its limits will be – obviously, these limits cannot exceed the restrictions imposed by the local government.
Understanding the importance of capital requirements​
In a market where more and more people try to find solutions for safety and security, international money transfers also come with some extra requirements – less fees and taxes going towards middlemen. Throw in less restrictions and EMIs seem to be some of the best choices out there today – a modern solution provided by Internet people to Internet people.
Now, you probably ask yourself – why am I not allowed to transfer $50,000 in one go? Why am I questioned about the high balance of my account? What is with all these restrictions? At this point, understanding how capital requirements work will also help you understand why EMIs are so heavily restricted.
Capital requirements will deter financial institutions – including EMIs and banks – from taking a lot of risk. The general idea is to ensure the respective institutions remain solvent in case of an unexpected situation or a random shock. To help you get an idea, the financial crisis from 2008 was a pretty harsh shock for many banks all over the world.
Capital requirements for banks were increased after that shock. On the other hand, electronic money institutions are not that tightly regulated. Over the past years, they have come out like mushrooms after rain. For this reason, more and more governments have increased their supervision activities in this industry.
To old school individuals, electronic money institutions are new. They do grow, and their popularity increases with every new year. However, their track record is insignificant. It is not too long and cannot provide too many potential details. There are more safeguarding restrictions for their activities, meaning the capital requirements are not that onerous.
With all these, there are limitations on the amount of transactions, total balances or maximum transactions. Since these are considered small businesses, they cannot compete against banks – at least not now. The more capital an electronic money institution has, the higher its limits are – but within the legal or governmental limits.
Conclusion​
As a short final conclusion, getting back to the original idea of this guide, you want to transfer large amounts of money in single chunks. You want to transfer $50,000 or perhaps $100,000. Even $20,000 is likely to be an issue. At the moment, the electronic money institution industry cannot handle your request – simple as that.
There are no magic tricks, ideas and solutions to overcome such restrictions. Unless you are lucky enough to find an electronic money institution that allows such big transfers, there are no other ways to do it. EMIs are small businesses and feature numerous restrictions. As they gain more and more notoriety, chances are their limits will also increase – it is perfectly normal, but it will also take time, maybe years.
At the moment, the best way to transfer such big amounts of money involves conventional banks. Restrictions for banks are not that high. Besides, many EMIs cannot legally take such big balances because they are rated as small businesses. Sure, limits vary widely from one EMI to another, but after all, they cannot exceed the regulations imposed by the government.
The good news is there are plenty of EMIs to check. There are different EMIs popping up in different countries and each of them will have different limits. The newer they are, the less likely they are to handle such big requests though. Therefore, you are better off with a large and reputable EMI, which may increase its limits overtime.
Last edited: