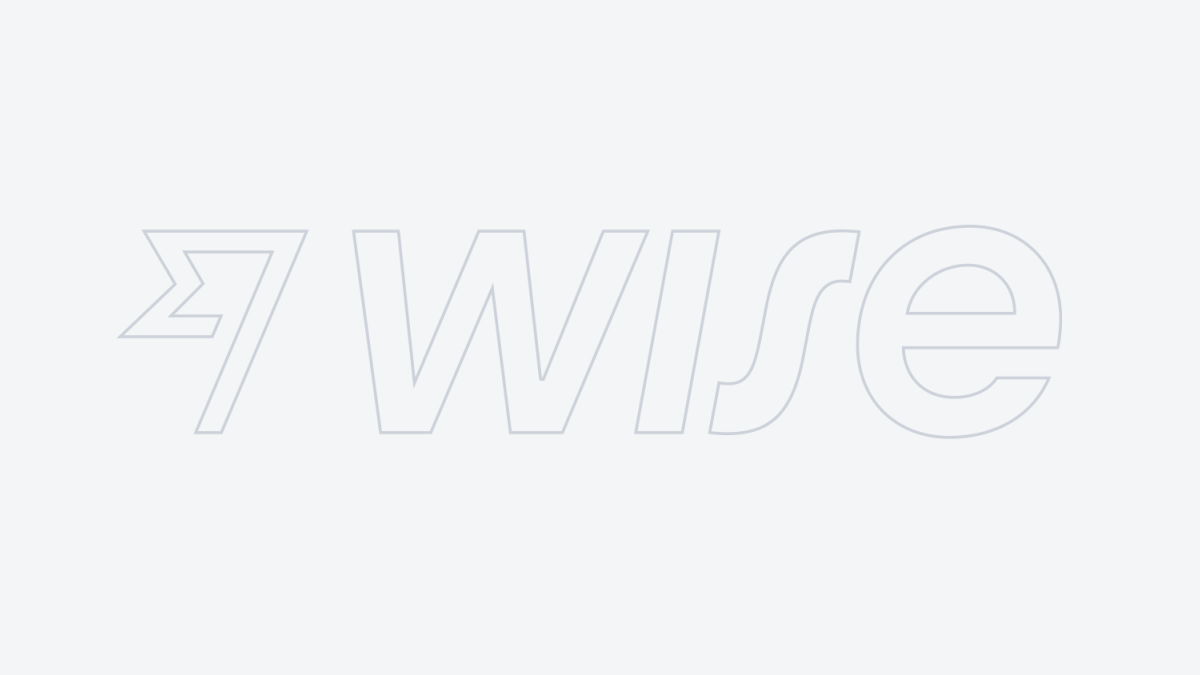 Wise
was originally launched in 2011. It had a different name back then, but it got rebranded in 2022. The purpose of this service? Making international payments a breeze. Basically, the goal was to make transfers almost instant – compared to banks, which normally take a few days. Another goal was to make transfers cheap – compared to banks, which take a good chunk of the money.
Most importantly, Wise tried to make everything simple. Accounts can be opened in different currencies and exchange rates are fair. Simply put, there is no need to waste a fortune on middlemen getting the job done for you. After all, this is what traditional banks are about – they are intermediary users that facilitate transfers for a price.
Now, some may know Wise as
TransferWise
– that was the original name. On the same note, there are situations when Wise could be the ideal choice for you, as well as cases may not necessarily give you the best deal. Here is everything you need to know before deciding whether or not this is the optimal service for your financial needs.
How Wise started​
Back in 2011, Wise was established as TransferWise. The service was established as a solution to popular demand. More than a decade ago, banks dominated the industry. There were far less services facilitating money transfers, so banks could afford charging a fortune in fees without facing any competition at all.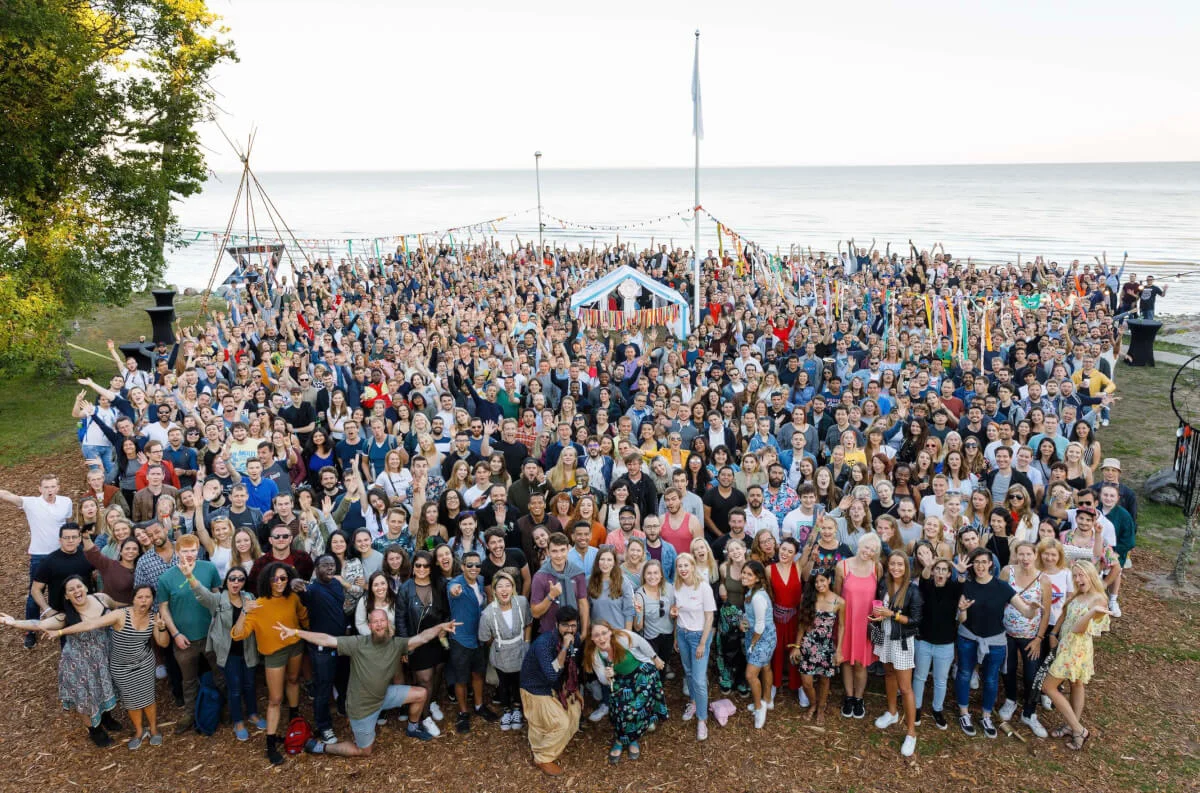 Wise was brought up by two Estonians. One of them worked for Skype and got paid in euros, while living in the UK. The other one worked for
Deloitte
, lived in the UK and got paid in pounds, but he had a mortgage in euros back in
Estonia
. Transfers from one country to another and exchange rates caused them to lose significant amounts of money – hence the necessity of a transfer like Wise.
What is Wise?​
TransferWise has managed to solve an issue over a decade ago and this is still the main reason wherefore plenty of people turn to this service – the low fees. Everything is transparent and smooth – overall, you get a good service at a good price. Indeed, lots of similar services have improved lately, but Wise still dominates the market.
However, Wise is not for everyone, so it does pay off checking the fees. After all, fees change based on how much money you send or receive, as well as the currency. Luckily, Wise offers a free fee calculator. You can try it out on the official website without even signing up. Put the amount of money you want to send, the currency you want to exchange it into and you will get a guaranteed rate for 48 hours.
Now, you may think some other services claim no fees at all. Indeed, they will not charge you fees for the transfer, but they will put them up into the exchange rate. Wise keeps it transparent – no wrapping in deceiving ads, but just pure transparency. It is not perfect though. There are no
cash
transactions, large transfers might be limited and the focus is online – telephone contact is severely limited.
How Wise works for international users​
This is one of the reasons wherefore Wise has gained so much notoriety lately. Wise is focused on both individuals and companies – especially those who deal with different currencies. But then, Wise is not a bank. While this could be good, it may also bring in a few limitations. But first, what can Wise do for you? First of all, you have a multi-currency account – over 50 currencies and great exchange rates.
This account can be used for all sorts of banking needs. Basically, it looks like a
bank account
– it looks like you have a bank account in different countries. The service will also give you access to a few different cards. You can use them online to shop, but you can also take them on your holiday for cost-efficient transactions.
To keep it simple, Wise tries to enable an international lifestyle without too much hassle. It is aimed at small and medium businesses. The card has real power because it practically deducts money in the same currency, without any fees. It will then use other currencies you might use, but choose the ones with the least expensive exchange fees.
Steps to use Wise​
Wise is pretty straightforward – no experience required at all. You can sign up with your Google or Facebook account, but make sure you have everything set correctly – full name, date of birth, and so on. You can also register from scratch – the more suitable option to prevent unexpected problems. It takes a few minutes only.
The first transfer will double-check everything on you. Wise will ensure you are not a robot or a fraudulent user. You will practically get a text message, which includes a security code. On the same note, an email will also ask for confirmation. Verify both methods, login, and you can start sending or receiving money straight away.
The rate you are given will usually be guaranteed for 48 hours. There are times when this guarantee is only for a couple of hours, as well as times when you will have the same rate for up to three days. It depends on more factors – countries, currencies, and so on. As a slight bonus, you will also be shown an estimate of when the money will get there.
Make sure you complete the ID verification before actually needing to send money. The ID verification is supposed to last a couple of days – if you are lucky, you will get verified within hours only. Practically, you will need to upload an image of your ID or perhaps a picture of yourself while holding the ID. You can do it with your smartphone.
When Wise becomes an issue​
No service is perfect and this is exactly why some people dealing with international transfers, companies or offshore applications will use different services for different needs. While Wise seems like a great choice for many, the truth is there are many minuses. Most of them kick in for large amounts of money – usually the ones ranging around $7,000 – you can do the math for every other currency.
At high amounts of money, laws kick in.
Anti-money laundering
regulations need to be thoroughly considered, as well as anti-terrorism rules. In other words, Wise can be a good choice, but also a problematic one – it depends on how much money you plan to send. You need to consider Wise's operating principles very carefully.
The registration and operation are easy and comfy on services dealing with low amounts of money. The registration process is more involved if you need to deal with more money. For example, you may need to provide more forms of identification, maybe some bills, proof of address and so on. The bad news is that such things occur in the middle of the transfer.
A frozen account is the last thing you want when it comes to sending some money. Delays will also occur, but this is perfectly normal. The idea is to minimize such risks before they even occur. In other words, you should look up through the guides available on Wise and come up with all the information the service might require before you are asked for it.
The same rule applies to the fees and taxes. Small and insignificant accounts will benefit from great fees. Things are a bit different for large amounts of money, but not by much. Instead, you need to be more worried about the potential extras required. For instance, a large transfer might require human assistance over the phone – just because of laws and regulations.
Transfer speeds and considerations when using Wise​
Transaction speeds are just as important and this is one of the aspects that Wise does by the book. If you have used regular banks before, you probably know how it works. They often give you five working days for it, so you must wait for about a week. The transfer is often completed a day before those five business days go – almost never on the first day. The payment takes even longer for international payments.
Wise may eventually hold onto your funds for hours or days while everything is sorted out, but this is less likely to happen. Even if it does, you will still get the transfer done faster than with a bank. Make sure you complete all the potential verification requirements before sending money with Wise and you can prevent such issues.
Wise goes the extra mile as well. Your money has not been received, but it has left your account. You are desperate and you have no idea what is going on. You have no one to call, but you can only send an email and wait for days to get a reply. Wise will keep you calm by sending a few emails to let you know what is going on – excellent for your peace of mind.
Wise makes it pretty clear and does not make any promises. Banks and countries are different. For instance, money conversion can take up to 48 hours, yet it is less likely to happen. Your transaction will most likely be complete within hours only. Furthermore, your recipient's bank also plays a role in the process because it depends on how quickly they can process the money.
How to secure faster speeds with Wise​
Now, there is a trick that can help out if you want quicker speeds. Make sure you send your funds over a debit or credit card. What does it mean? The days Wise mentions will be turned into minutes. The process is almost instant. Sending money through a card will bring in some fees, but most people will be happy with them, especially if it is an emergency.
Now, keep in mind that the receiving bank will still take time to get the job done. There are a few considerations based on how much money you will transfer. If you deal with large amounts of money, you can only do wire or bank transfers. It is good to have more options, as well as the opportunity to speed things up a little.
Considering transfer costs and fees​
Wise has a great degree of transparency based on the fees and extra payments. The official website will help you determine everything upfront. First of all, you will see the fees based on the currency you have and the currency you want to convert it too. You will see the exchange rate too – check out other exchange rates and you will be pleasantly surprised.
Second, once you get the fees, you need to calculate the percentage fees as well. Third, compare Wise to other services. Most banks will charge between 3% and 7%. Again, it depends on countries, banks, amounts and so on. Other similar online payment platforms will charge between 5% and 10%. Some international money transfer services could go as low as 1%.
The Wise rate for the exact same amounts of money and conversions will go way under these limits. But then, the percentage may change based on more factors. The calculator will give you the exact numbers, anytime. You can always compare and decide yourself. Now, what else should you know before making a transfer?
The guaranteed exchange rates represent a major plus – whether it comes for a couple of hours or three days. Find the deal, look around, check out other services and your Wise deal will be unchanged. The guarantee depends on the country or the amount you send. Most services will never provide such guarantees. Fluctuations will occur throughout the transfer, giving you a completely different result.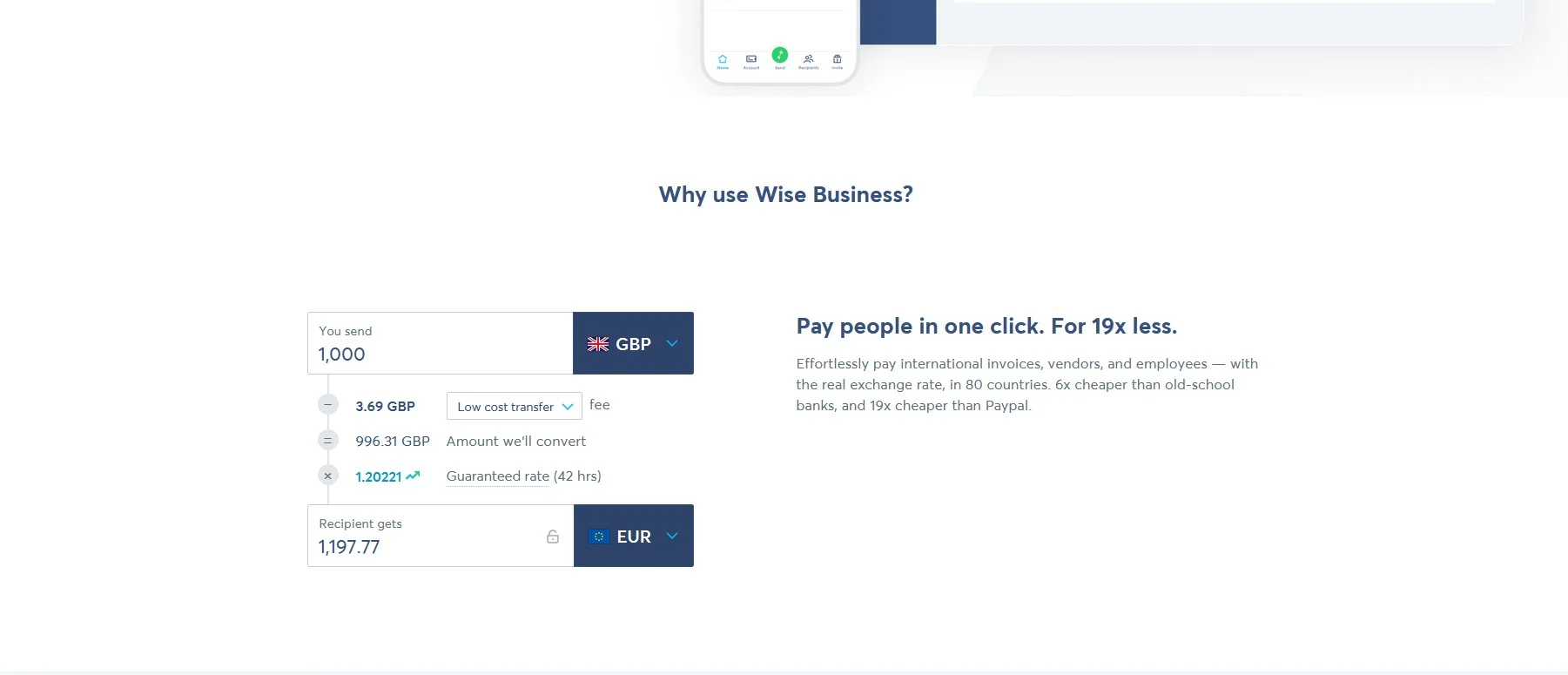 A few words about the Wise card​
Wise offers a multi-currency account. You can easily take more than 50 currencies. You can also send payments to about 80 different countries. The local account details can be set in 10 different currencies. Whether you get paid in these currencies, save in one of them or just live in a country using them, that means you can get your money without any fees at all.
The multi-currency account can be opened up for free. You can also link a debit card to it, so you can spend money and withdraw cash – anywhere in the world – with no problems at all. Simply top your account in the optimal currency, then switch the account to the respective currency. Everything is manageable through the Wise application, which is straightforward and provides details at a glance.
Now, who are these options for? People sending and receiving money internationally will find it much easier to use Wise if they deal with numerous international payments. On the same note, businesses in the same situations will also benefit from the account. For instance, online stores shipping internationally can save lots of money on fees and taxes.
Understanding how Wise works for businesses​
Wise is not an attractive option for individuals only, but also for all sorts of businesses. Just like other similar services, it is aimed at small and medium businesses. Regulations in all countries prevent such payment platforms from operating as banks. If you deal with huge amounts of money or you run a corporation, transferring millions is not an option with Wise – you will need to stick to classic banks.
There are, however, a bunch of aspects that will easily benefit businesses and enterprise customers. For instance, you can get local bank details in 10 different currencies, so international clients will be able to pay you in those popular currencies. In other words, you will not need to bother about exchange rates or lose money on them.
Moreover, users can hold payments, but also send or switch them between different currencies. It depends on who you are paying and what they normally accept. Dealing with international suppliers? No problem whatsoever. From suppliers and contractors to team members and freelancers, you can pay people in their preferred currencies.
Batch payments represent a plus too. Simply upload a CSV file with these payments and you can save lots of time. You can add more users to your account, so team members can easily access the functionality of your account. The smart API is not to be overlooked either because it allows automating payments – what can be better than that?
To top all these, you will be able to integrate Wise with different
accounting programs
and software – including cloud-based applications. They will count the money in or out with no issues at all. All these benefits make Wise suitable for all kinds of businesses, freelancers, corporations and enterprise clients – not great for corporate-level transfers involving huge amounts of money.
Safety standards associated with Wise​
You might have heard of Wise or TransferWise before, but never used it. When it comes to giving someone access to your money, you want to make sure you can trust them. You want to make sure there are no risks to lose your money or end up in a big financial scam. So, what should you know about Wise then? Is it safe to use?
In the UK, Wise is regulated by the FCA. In the USA, it is regulated by the FinCEN. No matter which country Wise operates in, it is regulated by the local financial body. There is nothing to be concerned about from this point of view. Being around for over a decade, Wise has kept expanding, gaining more and more regulations based on its expansion.
Wise is also audited on a regular basis by all these bodies. Everything must work according to the laws, so there are no issues there either. Customer funds are well safeguarded, as Wise relies on leading financial institutions. The company also has a top notch anti-fraud team to prevent problems and uses leading-edge technologies for transfers.
Data protection is quite advanced and the platform relies on two-step authentication procedures to prevent hacking or phishing problems. Last, but not least, you may want to know that Wise is a publicly listed company. It has more than 10 million customers all over the world, as well as thousands of employees. It is backed up by almost 20 banks and over 300,000 businesses.
High value transfers with Wise​
In theory, Wise and other similar services are not always suitable for large payments. They can, however, save you a fortune in fees and taxes – when compared to banks – if you are not in a rush. Make sure everything is verified by the book – you have sent all the potential ID requests, bills, company papers and so on.
A variable fee for international payments gets cheaper if the value goes higher. Users also benefit from various discounts – they are automatic, so you do not need to discuss them with Wise. Transacting anything over $100,000 will give you excellent rates. By default, the limit is set to about $1M. However, should you need to transfer more, higher limits can be easily arranged – just get in touch with Wise.
You may have to bring in more paperwork that proves the source of the funds. This should not be too difficult if you are not getting the money from illicit activities. For example, you could sell a property or maybe get an inheritance. You may have to show a bank statement proving the source of the money – nothing wrong with that.
Conclusion​
Bottom line, Wise is an excellent choice for those interested in quick international payments at very low costs, as well as those seeking modern ways to manage money over more currencies. Wise relies on the mid-market exchange rate and there are no hidden fees, so you are likely to get the cheapest rates out there.

There are no nasty surprises hidden round the corner and the overall service seems to be way cheaper when compared to other similar options. Take your time to explore your potential options and determine yourself whether or not Wise can match your needs.
Last edited: