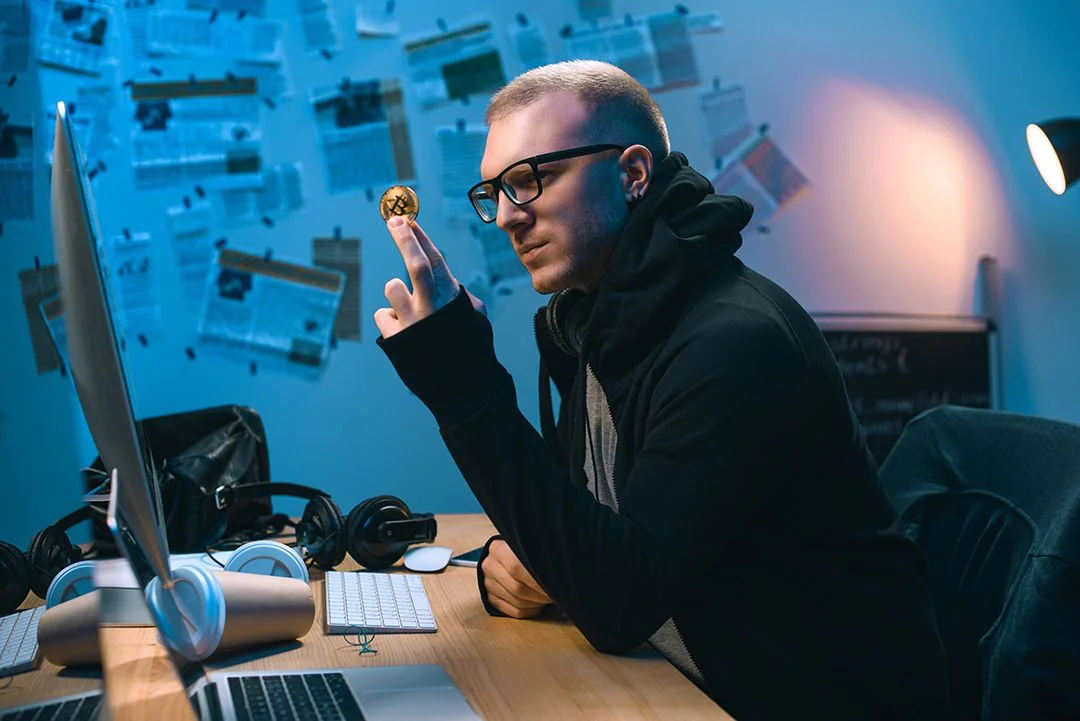 Buying and selling
cryptocurrency
… One of today's most common concerns. Everyone wants a slice of this massive pie, and everyone would be willing to spend some spare
cash
on digital coins. At the end of the day, you never know – what if it skyrockets overnight?
But then, most people have no clue how to do it by the book. Buying digital coins is not like buying groceries from a supermarket. There are some exchanges you need to figure out, but also understand how to transfer money and get your profits back to your
bank account
.
Now, cryptocurrency services are extremely diversified and go in more directions. If digital coins were easy to deal with, chances are everyone would step in – even with a small amount of money. People have no clue what to do next or how to do things, so this is what stops them.
This kind of issue is probably one of the reasons wherefore digital coins are not as popular as they should be. They are slowly taking off, but there is just too much hassle involved in dealing with them. Fortunately, there are services out there that can make things easy for you, and this is when
Bitcoin
Suisse kicks in.
Based on a customer review,
Bitcoin Suisse
is among the most reliable
crypto
and financial service providers in the world. It is a pleasure to work with this team, and you feel looked after. However, this is only a review. What should you actually know about Bitcoin Suisse? Is it trustworthy?
A few words about Bitcoin Suisse​
Bitcoin Suisse
has been established as a bridge between potential investors and digital coins. If you have no idea where to start from, what digital coin to choose or how much to buy, you get in touch with a team of financial advisors and discuss your options – simple as that.
Clients can use
Bitcon Suisse
like any other exchange. They can buy or sell digital coins, but they can also earn crypto.
The company is established in Switzerland and has its headquarters in Zug
. It is guaranteed by the Swiss Cantonal Bank and has cryptocurrency
assets worth more than CHF five billion.
It was established about a decade ago, on the 22nd of August, 2013. Over the past years, it has experienced significant growth by serving clients from all over the world and providing them with new and innovative products in cryptocurrency services.
The company employs more than 300 people
– most of them in Switzerland. However, about 15% of the company's employees are based in
Denmark
, and a few other employees are located in Liechtenstein and
Slovakia
.
The people behind Bitcoin Suisse​
Bitcoin Suisse was established by
Niklas Nikolajsen vor Karlshof
in 2013. Prior to this new experience, the founder has spent over 15 years as a software developer and architect, with a focus on the financial manufacturing industry.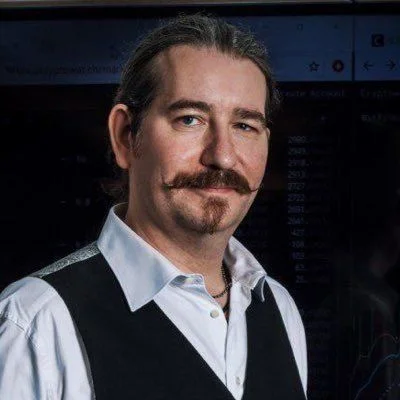 He gained interest in digital coins – and especially in Bitcoin – in 2010, when he also became one of the main players in the country. He moved to Switzerland in 2011 and worked as a financial consultant until he established Bitcoin Suisse AG.
Niklas Nikolajsen von Karlshof was the CEO of the company until 2017. Later on, he became the chairman until 2021. At the moment, he does not have any functions in the governing body, yet he is an honorary chairman.
He was named among the top 100 bankers in Switzerland by the Bilanz magazine four times, and he is also one of the pioneers of the cryptocurrency market in Switzerland, known for founding the first Swiss company in this industry.
Luzius Meisser is the current chairman and was elected in 2022. He has a solid history with Bitcoin, following it closely for more than a decade. He is one of the co-founders of the Bitcoin Association Switzerland, as well as a member of the Swiss
Blockchain
Federation.
With more than 25 years in the financial industry, Arthur Vayloyan is part of the board of directors. He has managed to establish himself as a pioneer in the world of cryptocurrencies and private banking. In 2017, he launched the first FINMA approved private bank in Europe for cryptocurrencies.
The board of directors also includes Urs Bigger – vice-chairman, Roger Studer, and Giles Keating.
Cryptocurrencies available over Bitcoin Suisse​
Offering a free account, regulation, and backup from a
Swiss bank
, Bitcoin Suisse is one of the easiest ways to hold, buy or sell digital coins. As you can tell from the name, the company revolves around the oldest and most popular digital coin out there – Bitcoin.
However, your portfolio can be much more diversified. Compared to other exchanges in the same industry, Bitcoin Suisse operates on the best execution principle. In other words, it analyzes multiple market prices and aggregates the best one.
You can trade digital coins against the most popular fiat currencies as well. Some of the main digital coins you can use include BTC, ETH, BCH, BSV, LTC, EOS, ADA, XLM, XTZ, DASH, ATOM, OMG, TRX, and ZEC. However, the list is longer than that:
ZRX
BAT
LSK
LINK
MANA
WAVES
ZIL
REN
COMP
MKR
DOT
UNI
DAI
FIL
KSM
AAVE
OCEAN
THETA
BNT
USDC
MATIC
SOL
The list is likely to change on a regular basis, so it pays off keeping an eye on it. Not all currencies are stackable, though. At the same time, rewards vary widely from one digital coin to another, not to mention potential changes.
Earn crypto by staking it​
Staking is a popular method to earn more digital coins
– similar to how interest-based deposits work in traditional banks. You stake cryptocurrencies for a particular amount of time, and you can get more money once this time frame is over.
Staking allows regular rewards – more importantly, there are no technical setups required. For instance,
Ethereum 2 does not have a specific lockup period
, but it offers 4.8% in rewards. Polkadot, on the other hand, has a lockup period of 28 days and has a stunning reward of 16.8%.
Not sure about one digital coin or another? Not only do you have an experienced team of customer service representatives, but Bitcoin Suisse also releases a so-called crypto outlook report. It comes out on a regular basis and includes deep analyses.
To help you get an idea about the 2022 report, it discusses the level of inflation in the USA – a peak for the past three decades, as well as the Bitcoin appreciation in 2021, which went up to 90%. News can also give you some hints about potential speculations.
Take the government of El Salvador, for example. It has bought over 1,000 BTC for the liquidity fund, which tells a lot about the trust in this coin. The total energy required by Bitcoin is 0.12%, which, again, gives you some ideas about aspects that could push the growth from behind.
Obviously, the update is more comprehensive and is free to download. It provides educational materials, comprehensive research studies, and opinions from industry leaders. The official Bitcoin Suisse blog is also worth some attention for similar reports.
Back to staking and earning crypto, it is worth noting the company has over CHF one billion in staking assets. Talking about numbers, the equity capital exceeds CHF 100 million, while the default bank guarantee covers CHF 150 million.
Services for private clients at Bitcoin Suisse​
Bitcoin Suisse offers services to both individuals and businesses. When it comes to private clients, services are focused on multiplying and holding digital coins and go in three directions – buying, selling, and holding.
Anyone can open an account for free, while the best execution principles ensure the best possible price on the market. Getting started is simple and does not require any experience – one of the things that make Bitcoin Suisse stand out.
Sign up – include the right details and provide the required identification to confirm everything. Fund your account then – you can use a traditional bank transfer or your own digital coins if you already have some in a different wallet. Third, start trading immediately.
Large scale trades are also supported with the best execution price, deep liquidity, reduced risk exposure, and a detailed trade execution report. Bitcoin Suisse takes over the risk of dealing with different exchanges, meaning you can trade without worrying about it.
Finally, you have the opportunity to stake and
make money
through rewards – different coins, different rewards, and different lockup periods of time. Consider each of them, as well as your possibilities before deciding on a staking solution. Staking comes with no technical requirements and premium service.
Services for businesses at Bitcoin Suisse​
Those who partner up with Bitcoin Suisse will benefit from prime brokerage and access to over 6,000 currency pairs
. Clients will appreciate the smart routing technology that aims to find the best market prices with incredibly low risks.
Then, it is worth considering institutional-grade custody too. The cold storage service for digital assets is audited – by ISAE 3402 standards. You can customize security to the smallest standards and even authorize a multiple signature process.
The staking service is available to both businesses and private clients – businesses are even more likely to benefit from this service, since they can hold and stack currencies for longer periods of time. Finally, cryptocurrency payments are also integrated – point of sale, electronic commerce, invoices, you name it.
The tokenization service is only available to businesses and offers tailor-made services for similar projects – suitable for those after fundraising processes too. Bitcoin Suisse has been involved in more than 20 such projects, so you have all the tools and experience you might need in the process.
Business partnerships of Bitcoin Suisse​
Just like for anything else in life, the more you know about a company, the more confidence you gain in dealing with it. A solid partnership can go a very long way because it can practically guarantee for the integrity of a business.
As a top market leader in terms of cryptocurrency services, Bitcoin Suisse has managed to establish some strong partnerships with similar communities and industries all over the world. The company supports industry groups, organizations, and even inter-governmental institutions.
SolarStratos is a unique business aiming to change the aviation industry by pushing to reach the stratosphere with nothing but a solar-powered aircraft. It is run by a team of professional pilots and engineers and designed as a nonprofit organization.
Racing Unleashed has focused on electronic sports. The company functions like an international family where everyone has a role. It incorporates professional simulators that aim to take the sports industry to another level.
Business partnerships go a bit forward and include Worldline and CoinRoutes. Worldline is the largest payment service provider operating in Europe. The partnership aims to expand payments toward digital coins and was established in 2019.
On the other hand, CoinRoutes specializes in trading, but it incorporates advanced algorithms and a smart routing system. The partnership has come to life in the fall of 2019 and has also brought Bitcoin Suisse founder into the CoinRoutes board of directors.
Industry and governmental organizations having partnerships with Bitcoin Suisse go even further:
Finally, Bitcoin Suisse also has a partnership with
Ubinetic
, which is responsible for synthetic assets.
How secure is Bitcoin Suisse​
Bitcoin Suisse aims to host your money in one form or another. You can make various exchanges, buy different types of coins and hold them. You would not trust your money with someone random, so you need to ensure security protocols are also in place.
First of all, Bitcoin Suisse is part of the self-regulatory organization VQF. It is fully regulated and respects the Swiss AML laws, fighting against money laundering and similar activities since 2014. It is also backed by a reputable bank.
Second, Bitcoin Suisse has most of the assets in segregated accounts. Should anything happen, the clients' assets are perfectly safe. All crypto and fiat assets are protected by a solid bank guarantee – AA rated Swiss institution.
The audited custody – ISAE 3402 – for digital coins stands out. Along with Swiss Crypto Vault AG, the company has a unique cold storage concept that ensures 100% security. Physical and
online security
standards are extremely high – the company has never had any security breaches.
When it comes to clients' accounts, they are protected by a two-factor authentication process, as well as a similar procedure for withdrawals. Data security and privacy are not to be overlooked either – all local and European laws are respected in the smallest details.
Customer service
Another issue when dealing with money is customer service. You want help whenever you need it, be it at 8AM on a Monday or 10PM on a Sunday. The customer service is well trained, and you will get more than just knowledge, but also a friendly attitude.
Bitcoin Suisse can be contacted face to face, over the phone, or by email. Using the official website will give you access to multiple contact forms, depending on what you actually need help with – account opening, withdrawals, and so on.
Interested in a face-to-face meeting? There are four offices – Zug in Switzerland, Copenhagen in Denmark, Bratislava in Slovakia, and Vaduz in Liechtenstein. It is mandatory to make an appointment. If you are interested in valet parking, get in touch with the respective office upon arrival.
Bitcoin Suisse can be contacted over different social media platforms as well. According to the official website, no representative will ever contact you about opportunities or get
rich
quick schemes, even if they claim to represent Bitcoin Suisse.
Research and education
A customer service will always be willing to explain your options or make recommendations based on your assets or long term goals. At the same time, you can also educate yourself a little prior to a meeting – whether this is the first time you deal with cryptocurrencies, or you already have some experience.
The official blog on the Bitcoin Suisse website will provide plenty of updated information. Find out more about new releases, the latest trends in the industry, or perhaps some statements from industry experts that could change the whole game.
As you explore the website, you will also find a research link where everyone is invited to contribute through their comments. Research studies target the decrypt season, themes, outlooks on each year, and so on, not to mention fundamentals for the crypto industry too.
The idea is Bitcoin Suisse aims to ease the cryptocurrency market by making things a bit clearer. This is your opportunity to find out more about what it takes to be a trader, how to make money, or how different concepts work – if anything is unclear, the customer service is always there for you.
Fees and taxes
You can open an account for free, but the idea of free exchange with no fees whatsoever is far from reality. Bitcoin Suisse – like any other similar company – has a few fees you must be aware of before making your first deposit.
There is a trading fee of 1.25% – basically, you will pay this fee when you buy or sell. The fee is normally flat, but there are some exceptions. Rare currency pairs that most exchanges cannot support are charged at 1.75%.
On the other hand, it is worth noting that holding Bitcoin in your Bitcoin Suisse account is free of charge.
Fees are in the middle range – not the cheapest, but not the most expensive either. Compared to trading on one exchange, in particular, Bitcoin Suisse offers the best possible execution over more exchanges, providing a better overall experience.
The execution will spread over one or more exchanges, depending on the deal you are after. This is a concept that most other exchanges are not able to provide. If you decide to use CHF for your trades, there will be no conversion fees.
Frequently asked questions​
Whether you are new or you have experience, there will always be a few questions regarding one service or another before investing your money – Bitcoin Suisse makes no exception. Here are some of the most popular questions, in case you missed some of the above-mentioned details.
How can Bitcoin Suisse safekeep digital coins?
Almost all assets are kept in cold storage – audited and from Pricewater House Coopers. Not all assets are stored like this, though. Those that are not in cold storage are backed by a solid CHF 150 million bank guarantee. No matter what happens, clients' assets will always be safe.
What currencies are available?
There are more than
40 digital coins
you can trade over Bitcoin Suisse. You have access to the most significant ones out there – Bitcoin, of course, as well as Ethereum, Litecoin, Bitcoin Cash, Tezos, and many others.
Bitcoin Suisse does not cover every small cryptocurrency in the world. If you are interested in one coin, in particular, double check first. Other than that, you can trade more than 430 currency pairs through the online platform.
Conclusion​
As a short final conclusion, Bitcoin Suisse is definitely worth some attention. It is not one of those new exchanges popping up overnight but a regulated company established around a decade ago, with offices in four different countries.
It allows trading some of the most popular cryptocurrencies in the world, as well as the possibility to hold your money in a free account – no charges at all. Fully regulated, easy to get in touch with, and compliant with most standards, it provides a safe environment for all your crypto needs.