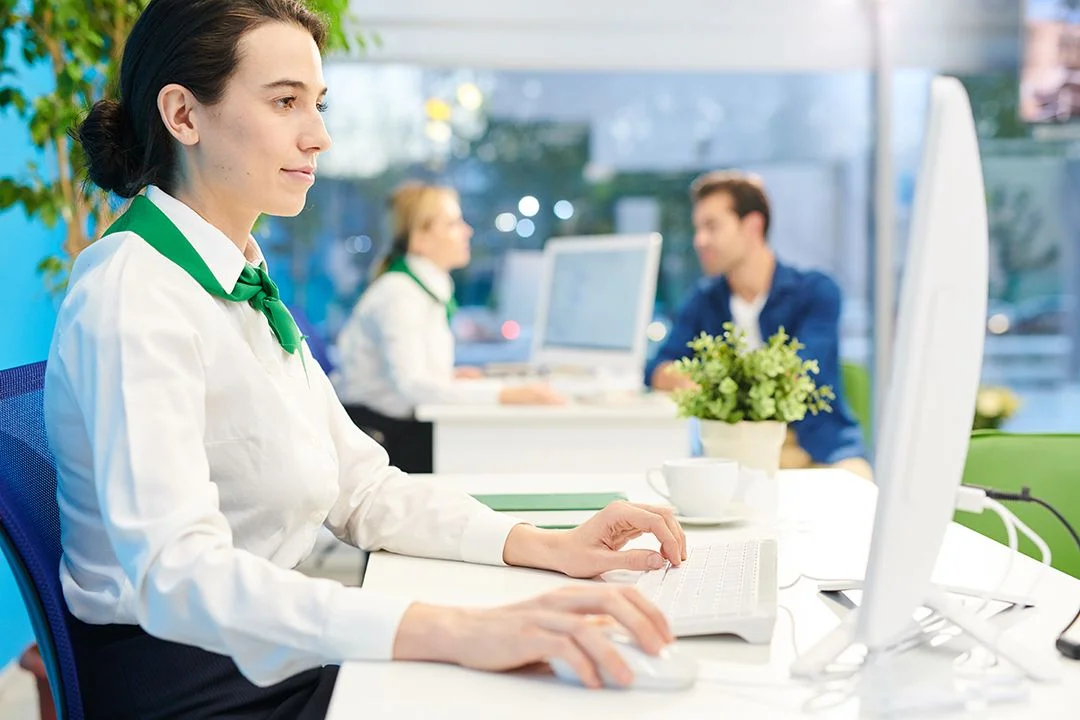 Offshore banking
comes with pros and cons, depending on where you come from, what jurisdiction you choose and what your goals are. There are plenty of attractive options out there, and tax havens often lead the charts because they cater to foreigners.
Now, compared to other concepts related to the offshore industry,
banking is not necessarily about tax optimization
. The jurisdiction of your business and your residency or
citizenship
are more important. However, banking does play an important role too.
Banking is mostly about diversifying assets.
You could have an account in a country that feels economically and politically stable
. Your money is more likely to be safe in such a place, rather than in developing jurisdictions.
When it comes to banking, opening a bank account in Mauritius comes with some catches.
Here is everything you need to know.
But first, a few words about Mauritius​
Mauritius is an island nation in the Indian Ocean
. It is considered to be part of Africa and covers 790 square miles. Its population is around 1.3 million people. The country has been independent since 1968 and has two official languages – English and French.
Mauritius has one of the simplest and most effective tax platforms in the world. All kinds of incomes are taxed at 15%, way less than in other countries. Furthermore, businesses based in Mauritius bringing in international income will not be taxed.
On another note, Mauritius is also among the few countries in Africa providing residency by investment
. It has a simple, yet straightforward program. Apart from the financial segment, Mauritius is also an important tourism hub with crystal clear waters, lots of vegetation, and white sand beaches.
The small African country has over 30,000 businesses established on its territory and around 20 international banks. It is a flourishing country, at least in terms of finances and
political stability
. Despite ruling in tourism and banking, agriculture and heavy services also contribute to the local economy.
Benefits of opening a bank account in Mauritius​
Mauritius seems attractive enough when it comes to its financial sector. But why would you open an account there? First of all, the country offers a high level of protection and security. An offshore bank is great for asset diversification, but Mauritius stands out.
Other than that, most banks in Mauritius provide a high level of confidentiality.
Second, given the strong financial sector, Mauritius provides higher interest rates compared to other countries. Banking in a western country will most likely give you interest rates that barely get to 1% – if you are lucky.
Opening a bank account in Mauritius is straightforward and will not require too much hassle. In fact, you may find the process more convenient than opening an account in your own country – depending on where you live, of course.
In terms of credit and lending opportunities, offshore banks are aimed at people with money. They want money in the respective jurisdiction, so they will also try to lure customers with better credit and lending rates. Mauritius makes no exception either.
The country has functional connectivity to most parts of the world. The market is open to international trade and other similar activities, so your
investment
opportunities are more diversified than ever. Obviously, opportunities are more diversified in Africa and Asia.
Finally, the tax savings in Mauritius make banking worth in this small country.
What you need to open a bank account in Mauritius​
Just like in any other jurisdiction out there, Mauritius will ask for some paperwork prior to opening your bank account. No matter what bank you go to, there will be some
KYC
– Know Your Customer – requirements and paperwork involved.
Each bank will require completing a form. You will also have to prove your identity with an international act – such as your passport. Proof of address may also be required – you will usually be asked for a utility bill. Some banks will do with bank statements from your current bank.
A bank reference letter will be required as well.
Now, each document must be in English. Should you come from a country with a different official language, you must translate each document into English. Translations must be certified – head to a notary then.
It is worth noting that you do not have to be there in person, especially if you hire a local service to represent you and do all the hard work for you. If you want a bank account for a business, you should know that high-risk industries may face some restrictions.
Running a remote bank account in Mauritius​
Now, unless you plan to move to Mauritius and actually do business there – whether locally or internationally – for tax optimization, a remote bank account in Mauritius may not always be the best idea.
There are more things to consider, though.
Opening a remote account – as well as maintaining it – will involve lots of paperwork. The process is more bureaucratic because the bank never gets to see you face to face. Things are a bit easier if you hire a specialized service to represent you though.
In terms of documents, banks will also need to gain more confidence, so they will require more papers from you. For example, verifying someone's identity face to face is much easier than doing it over the Internet.
Different banks have different rules. Opening an account in person implies handing the passport over. Someone will scan it, and the job is done. When online, you need to scan the ID, but you may also have to provide proof of address or selfies in order to prove who you are.
Banks offering remote accounts are also stricter than those dealing with face-to-face accounts.
On a more positive note, nations like Mauritius have adjusted their financial systems to make it easy for foreigners to run bank accounts. Basically, all these
developing countries
that looked great for tourism tend to dominate the world in terms of finances now.
Their systems are welcoming to foreigners, and they aim to provide a low tax environment for businesses. The goal is fairly simple – they want to bring money over and develop this way. So far, most of them are doing a pretty good job.
Another potential challenge is the fact that many remote banks offer low quality accounts. This issue targets more advanced countries. For example, banks in the UK or
Hong Kong
are not really desperate to get new clients. Therefore, they can be selective – if you get a remote account, it may not be the best.
For such countries, it is much easier to open accounts in person and perform a proper verification, so opening a remote account is not too easy. In other words, remote accounts are more likely in remote places – such as the Caribbean, for example.
Places like
Vanuatu
and Mauritius go in the same category – they provide banking solutions because they are difficult to access just for this procedure. Traveling there can be time consuming, but tickets will also cost a lot.
Mauritius belongs to the latest wave of offshore attractions
. The country is slowly gaining more and more popularity, but not all banks in this system are equal. Some of them can provide poor quality solutions, while others will surprise you with their professionalism.
In other words, you seriously have to do your homework before making a final decision.
Even if you do find a bank that can match your necessities, make sure its fees are affordable and not too abusive. Quality remote banks will need to compensate for processing paperwork themselves, not to mention the extra security – therefore, their fees will be higher.
Fees will not be exaggerated, but you always have to check the potential costs involved with such an account too. For example, you may not have to pay anything until you need to send a wire transfer – that is when you might get hit with the fees.
Considering agreements with other jurisdictions​
So, you consider opening a bank account in Mauritius for tax optimization or to move there.
Are you aware of the partnerships Mauritius has? You will need to consider FATCA, as well as CRS requirements going abroad
.
Banks from most countries out there have been pushed to accept such standards. Without taking them, they were forced out of some countries. Plus, they were restricted from doing business with certain nationalities.
These new requirements are less likely to affect those who do everything legally. But on the same note, they make things more difficult.
The issue is even more obvious in small countries known for their heavenly landscapes – and Mauritius is one of these places.
Remote banks are also struggling to meet all the compliance standards, so their life is even harder. It took a few years for many banks to change the way they do business – many of them dropped customers based in the USA, or they simply stopped holding American dollars.
The bad news is that such issues are more popular than ever in small jurisdictions. All these standards have been pushed in to control the capital. Officially, they aim to catch the evil
rich
people hiding money abroad – the truth is they cost more than what they can bring in.
Sure, there are a few bad apples here and there, but overall, the idea is to keep capital locally.
As a direct consequence, many offshore banks have stopped taking Americans and citizens of CRS countries.
In other words, opening a bank account in Mauritius is likely to be affected by such things at some point, yet everything is still clear in terms of banking.
Technical details when opening a bank account in Mauritius​
So, the African country is still a great option, but what do you need to know before opening a bank account in Mauritius? Rules and regulations may depend on your current status in the country, so here is what you have to consider.
Non-residents of Mauritius
If you are not a resident of Mauritius, you should know that you can open a bank account without too much hassle.
Mauritius accepts foreigners and allows opening an account remotely – you do not even need to be there.
However, most banks will ask you to open a savings account, rather than a current one. In this country, you can run your savings account for all kinds of transactions, including withdrawals and transfers – Internet banking is common for most banks.
Savings accounts usually come with debit cards. You will be able to withdraw money anywhere in the world, but you can also pay with your card all over the world. The card is similar to any other card, only it is linked to a savings account.
Foreign residents of Mauritius
Foreign residents are those who do not have citizenship, but only residency. You can get residency in more ways – and making an investment is one of them. Mauritius is one of the few countries in Africa providing such a program.
While some people choose different currencies, you can also opt for the local one – rupees. Opening an account in rupees will require a copy of your passport, as well as the visa you hold. Since you live in Mauritius, you will need to prove your address with a utility bill in your name too.
Once your account is open, you will get all the associated extras –
a debit card, Internet banking, and a checkbook.
Should you choose the local currency, you will need to make a deposit – each bank has its own requirements, but they usually vary between 1,000 and 5,000 rupees.
Not interested in rupees? Nothing to worry about. You can open a bank account in Mauritius in other currencies too. Such accounts are accessible to both residents and non-residents. However, when it comes to transfers, you can only get funds over bank transfers.
Incoming bank transfers can be both international and domestic – up to you.
A foreign currency account will come with fixed and variable rates for the interest.
Deposits are normally required to get interest, but sometimes, they are mandatory regardless of your goals. Most deposits will usually
range around 2,000 EUR, USD or GBP.
They are higher for
CHF though, but rarely higher than 7,500 CHF
.
Popular banks in Mauritius​
Becoming familiar with the main banks in Mauritius will help you get an idea about the system. You need to figure out where to begin your search and what institutions to learn more about. Here are the top players in the local market.
The list is a bit longer, but these are just some of the most popular options.
Before digging in, try to find if some of these banks have branches in your country – or maybe they operate as subsidiaries of banks from your country. It might be easier to transfer your data to a different country – or to prove the source of your funds.
Remote banking versus face-to-face banking​
Opening a bank account in Mauritius is not the most difficult job in the world, but think about it – do you really need this account? Unless you love the idea of
offshore banking
and you like diversifying money all over the world, it may not really be worth it.
Sure,
you get to keep your eggs in different baskets.
Mauritius is a growing economy and a popular choice for foreigners, so its stability is renowned. Assuming you do your homework and you choose the right institution, you have some money aside.
You only need a smartphone and an Internet connection to open an offshore bank account – definitely an appealing idea. Things could get a bit more sophisticated later on, as you might be asked for further documentation.
You have to seriously research your options to ensure you do not end up spending too much on fees.
The fees you may need to run a remote account could be used elsewhere – sometimes, opening an account in person is a better idea, even if you do it locally.
Going the traditional way, you will have to travel to Mauritius. While it does have some good links with most of the world, you will have to spend both time and money to get there. Then, you may need to make an appointment to see a bank official.
Once in, you will complete a form, fill out a bit of paperwork and your account is ready to go. Of course, different banks have different restrictions, so you need to ensure you have all the required documentation before even going to Mauritius.
You will spend money on the plane tickets and accommodation,
but the good news is the account will be opened in days only.
You might have more options to choose from too if you choose to go there in person.
There will be less fees to deal with too. But then, you should not see this as a business trip. Instead, go there on holiday. Take a week or two in Mauritius and use this opportunity to open a bank account, too – even easier.
Opening a bank account in Mauritius can be done the other way too. You can do it from the comfort of your home. Sit back in your armchair or the sofa and complete the form online – how difficult can it be? Exactly.
Completing the application takes minutes.
But then, you have to gather all the required paperwork for the application. Different fees will also add to the costs, which may equal what you normally pay for flights or perhaps the accommodation.
The idea is fairly simple to understand. One way can be better than the other. It depends. Circumstances vary from one individual to another. What works for you may not work for someone else. Perhaps you do not want to waste a few weeks in Mauritius, so you would rather do everything online.
Make a plan for your offshore banking venture if you want as much as possible from it. The idea is to avoid banking abroad just for the sake of it – do it with a purpose and make sure this purpose matches your needs in the long run.
Learn the difference between business and current accounts and figure out whether it is more cost efficient to travel and open accounts in person. Along the way, you might be able to assess the local cost of living, certain aspects of your business, meet people, and make investments.
Remote banking in Mauritius is easy and convenient, but face-to-face banking will open the door to new opportunities.
FAQs​
Still not sure about opening a bank account in Mauritius?
How much does it cost to open a bank account in Mauritius?
Fees vary from one bank to another – they are usually insignificant. What truly makes the difference is the deposit requirement. The minimum deposit depends on the currency you choose. If you go for local rupees, it may go up to 5,000 rupees.
What is the best bank in Mauritius?
It depends on your needs. In terms of general banking requirements, Afrasia Bank has received numerous awards from EMEA Finance over the past decade and has dominated the banking sector in Mauritius.
Is it legal to have an offshore bank account in Mauritius?
Absolutely. Offshore banking is perfectly legal. The fact that it can be used for illicit activities makes it a bit sketchy, but overall, there is nothing wrong with having bank accounts in other countries for asset diversification.
Conclusion​
Bottom line
, opening a bank account in Mauritius is not as difficult as it may seem and definitely not impossible. It takes time to plan your venture carefully and figure out whether you should do it remotely or face to face.
It is just as important to ensure you pick the right bank and type of account for your financial goals.