PayPal has just announced joining the
cryptocurrency
market – a move that has been anticipated by experts long ago, but not in the near future. The online payment platform has announced that its users will soon be able to buy and sell various digital currencies with no restrictions at all – only by using their own PayPal accounts.
PayPal has mentioned it is currently dealing with more than 26 million retail sellers, so the cryptocurrency market is gaining an immense exposure to all these sellers. Virtual coins will be used to buy all kinds of goods – just like any other currency available in the platform.
There were multiple rumors regarding such a move over the past years, but PayPal has managed to keep everything secret. Despite its popularity, the platform is still not accepted by all the major players on the market, so the move was less likely to occur too soon.
However, given the recent announcement, PayPal has basically given the cryptocurrency market a boost. Not only will people be able to save in different digital currencies, but they will also be able to use them – a huge exposure.
The upgrade will be fully implemented at the beginning of 2021. Meanwhile, PayPal takes the first baby steps in getting the upgrade done. The platform will roll out buying options in the USA during the first few weeks after the announcement.
Apart from
Bitcoin
– the oldest and most popular digital currency on the market, PayPal will also provide access to a few other alternatives – Litecoin,
Ethereum
and Bitcoin Cash. Bitcoin Cash has been forked from Bitcoin, so it is relatively similar.
Whether customers are interested in saving in a cryptocurrency, buying or selling, they will benefit from their own digital wallet. They will not have to register with other digital wallets out there, but simply use PayPal's.
The news will come with a few different meanings for the cryptocurrency market. To some people, it represents a good way to diversify their portfolios. To cryptocurrency traders, it tells people that PayPal has confidence in this market. As a direct consequence, Bitcoin prices rose over $12,000.
The meaning behind PayPal's unexpected move​
Cryptocurrencies represent a niche type of money. Practically, everyone is aware of them, but not everyone trusts them completely. They come with huge fluctuations in prices, so they do not necessarily represent the safest investment at the moment.
However, these fluctuations actually make a good trading reason for various investors, who bet their money on the price changes. At the same time, some other investors believe cryptocurrencies represent the future and prices will stabilize at some point or another.
To most other people, such fluctuations come with high risks and they would rather stick to classic flat currencies – backed by governments. PayPal tries to change these perceptions about digital money and hopes its customers will gain a better understanding of how they work.
Critics are not necessarily excited about the move. Many of them fail to understand what PayPal is actually trying to do – what is the purpose behind becoming a crypto exchange? They agree that playing on this market could be risky due to the volatile prices, as well as the lack of solid regulations.
From some points of view, they might be right. Get a $10 note, buy some digital money and play with it. You will learn how cryptocurrencies work. Use PayPal to do it and you are less likely to figure out too much. Besides, there are many big players on the market who can manipulate prices, so random people could lose their savings.
From other points of view, they could be wrong. PayPal has become one of the largest online payment platforms in the world. Cryptocurrencies are currently being accepted by more and more people, so chances are they will stabilize at some point or another.
But at the moment, this kind of move seems to mostly benefit current cryptocurrency holders. Only time could tell whether PayPal has made a clever move at an early stage or it is just a random mistake that no one expected.
Using cryptocurrencies to pay online
While PayPal is a top player on the market, it is not the first payment platform to provide access to cryptocurrencies. The move has made it to the news because no one really expected it – plus, based on PayPal's popularity, it is like a vote of confidence.
Other similar platforms are already offering access to cryptocurrency payments. For example,
Revolut
and Square's Cash application allow paying with cryptos, as well as the possibility to buy digital coins. None of them can compare to PayPal in terms of popularity and reputation though.
Using digital currencies will not be such a big deal and it will be fairly simple, even for those without too much experience or knowledge. Each PayPal account is set in a particular flat currency. You can switch this default currency though. Your money will be converted to and from digital currencies based on your choice. In other words, the company you pay for a product or a service will never really receive any digital money. Instead, it will receive the equivalent in its default currency.
In other words, PayPal does not allow trading or buying cryptocurrencies. Instead, you can use the cryptocurrencies you have to make payments in classic flat currencies. This system is all about adding value, rather than incremental fees and random expenses. However, this move is not going to happen until the beginning of 2021.
These days, cryptocurrencies are not very well regulated. Their prices are extremely volatile and their tracing capabilities are relatively low, so they provide a good level of
privacy
. These are some of the reasons wherefore so many experts ask for a proper regulation. Things are moving in the right direction though, but they are far from being perfect.
PayPal will not go in blindly. After all, it has a reputation to maintain. The online payment platform has asked for permission from the New York State Department of Financial Services. Given its popularity and clean records, it has received the first license of this kind – known as a conditional Bitlicense.
The move is not perfectly set though and things are likely to change and update as PayPal makes the switch. In the beginning, PayPal will work with a current digital money provider in the USA – known as the Paxos Trust Company.
Is this PayPal's first incursion into the cryptocurrency market? Definitely not. In fact, PayPal was once partnered with Facebook. Facebook has also come up with its own digital currency – known as Libra. PayPal pulled out of the deal just months after getting in. Libra was not planned in the smallest details and it drew some controversies, so it gained a bit of unwanted attention from financial regulators in various countries. Facebook has tried to rethink its idea as a result.
How PayPal pulled out of the Facebook agreement over Libra​
PayPal has given the cryptocurrency market a boost as soon as it decided to get involved with it. Facebook launched its own cryptocurrency – known as Libra. PayPal was one of the initial partners – a co-founder. However, it was also the first company to pull out of the agreement.
PayPal made this announcement in the fall of 2019. However, the payment giant did not mention what caused it to make the move. Libra – as well as its digital wallet known as Calibra – were released in Facebook on the summer of 2019.
The cryptocurrency did not have a good start. In fact, it faced plenty of criticism. Regulators from all over the world came together against it. Furthermore, some countries in Europe tried to get it banned from the European Union, with France and Germany leading the wave.
PayPal did not really go against Libra and its aspirations though. Instead, the company remained supportive of the digital coin. Instead, it decided to focus on its main business elements instead – at least for that time.
The so called Libra Association was practically a mix of 28 different companies and nonprofit organizations. Apart from PayPal, the association also had other big players on the market, such as Uber, Mercy Corps or Visa.
Soon after PayPal withdrew from the agreement, the association released a press statement claiming that it knows reconfiguring the money system would be a hard challenge. When the coin came out in the summer of 2019, Facebook allowed people to make payments with it over its own applications. Partner companies were also able to take such transactions.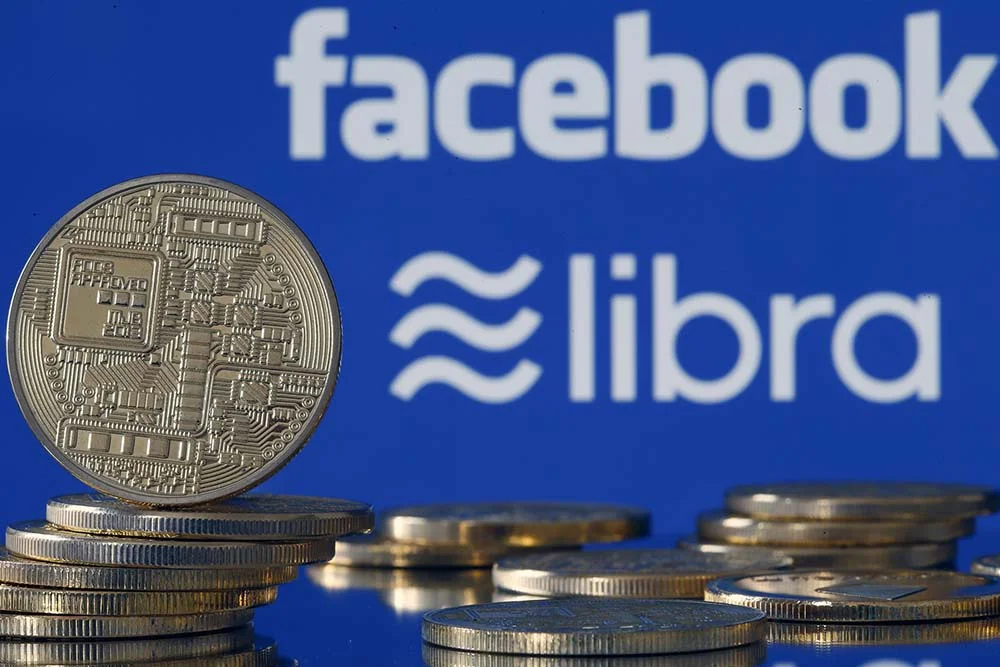 Facebook reassured the community about the benefits of Libra, claiming that making payments would be super simple, as the digital coin is backed by real assets. However, given Facebook's reputation with private data protection and the volatility of cryptocurrency, the coin did not take off.
Other than that, the new coin has faced skepticism from various professionals in the industry. Mark Carney – UK's central bank chief – has also claimed that it does not fully trust the new coin, while Donald Trump agreed that he is not a big fan of it.
More than a year before the new update, PayPal has made it pretty clear that it is interested in cryptocurrencies. It showed that sooner or later, it would get involved in one way or another – it was not meant to be with Libra, but things seem to be pretty secure now.
Now, what kind of message is PayPal trying to send with its most recent involvement in the cryptocurrency market? Is someone in PayPal really interested in digital money or does the company actually believe in this industry?
Building a full understanding of cryptocurrencies and helping their adoption
From an official point of view, PayPal has joined this market in the attempt to boost the customer understanding of cryptocurrency. At the same time, the company claims to have confidence in this industry, as it also tries to boost the adoption of such digital money.
The company will allow its customers to buy, sell and hold various cryptocurrencies. In an early stage, PayPal will only deal with four major players on the market – Bitcoin, Bitcoin Cash, Litecoin and Ethereum. Users will be able to handle cryptocurrencies over a proprietary digital wallet.
The service quickly became available to account holders in the USA. During the first semester of 2021, PayPal aims to expand such features to Venmo, but also to bring in access to international markets dealing with cryptocurrencies. In the USA, the service is available through the Paxos Trust Company.
The NYDFS approval was not really a surprise for those who followed PayPal recently. Practically, this new Bitlicense was introduced to promote, help and stimulate institutions that want full access to New York's marketplace for digital currencies. The license ensures a good regulation of such applications and it ensures everything is done in New York consumers' interest. At the same time, the license is given through a few partnerships with virtual currency firms – fully authorized, of course.
On the same note, the NYDFS will keep pushing and helping financial services to remain and run in New York, but also to allow them to try out various ideas and financial plans for a dynamic sector – excellent for a constantly changing financial system.
Other than that, PayPal will not just introduce the service out of nowhere. Instead, account holders will also gain access to education materials and tutorials on how to fully benefit from digital currencies. People will understand how this ecosystem works, as well as the opportunities associated with it and the risks they are exposed to.
In order to stimulate potential users, PayPal has decided to remove the fees when selling or buying digital coins through the 31st of December, 2020. On the same note, holding digital coins in PayPal's digital wallet will not involve any fees whatsoever.
Boosting the functionality of digital currencies in virtual commerce​
Starting with 2021, PayPal users will be allowed to rely on cryptocurrencies to fund their purchases – they will gain access to more than 26 million stores all over the world. They can convert whatever they have into flat currencies based on the market's current value – no incremental fees added in the process, providing great value for money.
The same rules apply to merchants. They will not have to deal with any extra fees. Instead, transactions will simply follow their current flat currencies at the optimal rates. To keep things simple, PayPal is practically bringing in an extra funding source in the wallet. It gives cryptocurrencies some extra utility, while concerns about volatility and fluctuations will be kept under control. At the same time, users will benefit from efficient exchange rates and speed.
Investing in a futuristic type of money infrastructure​
While trying to give customers access to a new type of financial infrastructure, PayPal has explored numerous possibilities. Access to virtual coins has been granted through a series of partnerships. The online payment platform has partnered with crypto platforms, as well as central banks from various countries. Every partnership targets a regulated and licensed institution for the users' peace of mind.
Over the past years, PayPal has worked and analyzed cryptocurrencies in a very careful manner through a specialized team of blockchain engineers. Back to 2019, the payment platform decided to invest in TRM Labs and Cambridge Blockchain. TRM Labs is specialized in helping financial companies work on cryptocurrencies and prevent fraud. On the other hand, Cambridge Blockchain is a software company dealing with blockchain management.
Over the next years, PayPal plans to invest in similar companies in order to rely on its services. The goal is to make cryptocurrency more accessible, as well as safe and inexpensive.
How PayPal's cryptocurrency related service will work​
Apart from dealing with four digital currencies initially, PayPal has also limited the markets. Initially, this service will only be available to users in the USA only. International markets will follow relatively soon after. Starting with 2021, people from other countries will be able to use cryptocurrencies as well – in addition to the Venmo service.
It is hard to tell who will gain access to this service because the location plays a massive role in the process. For example, it depends on your government's status on cryptocurrencies. The general idea is fairly simple to understand – PayPal will have to work hand in hand with governments in order to figure out who will gain access to the new service. Regulators and central banks will also be considered in the process.
In terms of infrastructure, PayPal is currently partnered with a trust institution – Paxos Trust Company – a reputable provider of crypto related services. While not official, there are rumors about PayPal interested in purchasing BitGo, which aims to help crypto users keep their portfolios safe and secure.
There will be no transaction fees associated with crypto purchases, but PayPal has also mentioned that this rule is only available in the beginning. It is a move to get the service going. However, charges will most likely be introduced at some point or another – most experts believe they will kick in throughout 2021. No one knows what the fees will be like and no one can tell whether or not they will be better than what you can get from cryptocurrency exchanges.
It is hard to tell what funding sources customers will be able to use too. PayPal has not mentioned anything, but chances are people will be able to use funds from their cards – both debit and credit, as well as bank accounts.
The truth behind PayPal's recent move to accept cryptocurrencies
No one has really expected PayPal to focus on cryptocurrencies too soon. There were more signs that indicated PayPal's skepticism. For instance, former PayPal CEO Bill Harris referred to Bitcoin as the greatest scam ever in 2018. At the same time, Dan Schulman has not always been a big fan of cryptocurrencies. He claimed that while there are merchants willing to accept cryptocurrencies, Bitcoin is so volatile that it cannot really be used as a currency. So, what caused PayPal to adopt cryptocurrencies then?
The company agrees that events over the past year have convinced its management to make this change. The coronavirus pandemic has changed the world to 180 degrees. People shop in different ways. Social distancing is today's norm. Cash payments are on the decline and the same rule applies to flat currencies. People shop online, but they also use their cards when doing it in person. Since the pandemic is far from being over, such rules will probably stick around for a while, which triggered PayPal's decision.
PYPL – PayPal's stock on the market – has skyrocketed following the news. PayPal has basically opened up to a new and futuristic market and share prices have reacted accordingly, reaching record highs. It will definitely be interesting to see how things will go overtime. PayPal has withdrawn from Facebook's Libra project, which currently stalls. It will definitely be interesting to see whether or not it will manage to outweigh it overtime.
It may sound a bit ironical, but PayPal co-founder Luke Nosek mentioned cryptocurrencies in 2019. He said that the company tried to come up with such a virtual coin. However, it was not possible a few decades ago. Institutional pressure and the world's potential skepticism to virtual money would not have let it happen. If the platform did that, PayPal would have been different today.
This type of conversation fuels another idea. Will PayPal end up releasing its own cryptocurrency? Will it happen soon? Is PayPal trying to get a good part of the market in its wallet before launching its own cryptocurrency? Only time can tell.
Factors that might indicate PayPal's success on the cryptocurrency market​
Some see PayPal's new move with a bit of skepticism. Some others see it as a success and believe PayPal should have joined the market much earlier. It is hard to tell what will happen, as PayPal has not revealed its full plan yet. However, there are a few indicators out there that underline a huge potential success on PayPal's side.
Based on a survey run by FICO and Cornerstone Advisors, it seems that about 14% of PayPal's users are already involved with cryptocurrencies. Only 8% of non PayPal users deal with cryptocurrencies. In other words, PayPal's users are somehow used to this new trend. Out of these 14% users, more than half of them have already used Bitcoin, whether they invested or bought services and products throughout 2019. Furthermore, two thirds of them plan to do it within the next couple of years, so the trend is definitely growing.
The same survey has shown that more than 60% of smartphone users in the USA already have the PayPal application installed on their smartphone. All these users will have access to cryptocurrencies in no time – just a few taps and they will be able to handle cryptos in a safe and easy to understand environment. Another 15% of all PayPal users in the USA intend to invest or use digital currencies within the next year in order to invest or make purchases. Half of them will most likely rely on Bitcoin.
Finally, it is worth noting that Americans have bought products and services worth $31.2 billion using cryptocurrencies in 2019. About three quarters of this amount was done over PayPal.
All these factors indicate the PayPal's current move might be extremely successful, but this is not everything though.
PayPal's service comes with a few improvements over what you may already know. Lots of people avoid cryptocurrencies because they find them volatile or because they simply cannot understand them. PayPal clears out this misunderstanding in a few different ways.
First, users will have access to educational content – crystal clear tutorials, no financial jargon or confusing words. Everyone will be able to understand how cryptocurrencies work and what they actually do.
Second, PayPal's new solution eliminates the hurdle associated with making crypto purchases. When getting cryptocurrencies through exchanges, you are limited to their form. PayPal brings in digital coins in a form that is easy to use for all kinds of purchases – products or services.
Third, merchants will be able to accept cryptocurrencies among the payments, which is another problem solved by PayPal. As a result, more and more people will gain access to crypto coins through PayPal's services. The user database is expected to grow too, not to mention retail payments using PayPal's four digital currencies. Retail purchases in these currencies are expected to double up and they may easily get over $50 billion during 2021.
Again, PayPal's move could be surprising for some, but others were expecting it. The move was made soon after Square announced that it came up with $306 million during the first quarter of 2020 – all from Bitcoin related transactions. During the same period in 2019, Square generated $65 million only, so the growth was massive – almost 500%.
Small details make the difference here. PayPal will allow purchases in crypto currencies, while merchants will be paid in flat currencies. Is Square going in the same direction then? Square has recently bought $50 million of Bitcoin. The company blamed the move on financial inclusion, as well as financial empowerment. However, critics believe the move had a different reason. Square might allow its Cash App customers to make transactions using Bitcoin, while merchants will be paid in flat currencies. Only time can tell whether or not the competition will play along.
Featuring a bit of confusion, this move is still new and the world will need time to understand whether or not it is efficient. Meanwhile, you might want to consider the pros and cons of using PayPal before deciding whether cryptocurrency is suitable for you.
You do not have to be a genius to use PayPal. It is extremely easy to use, but also intuitive and straightforward – no experience required. Whether you want to buy something over the Internet, you need to send money to a friend or you need an account for your business, the platform is manageable and easy to get along with. There is no need to hire an expert for it.
Setting your own PayPal account is free of charge too. You need an email account to confirm it. Once in, you will also find features like linking bank accounts or cards to your account, so there are no issues when withdrawing money or funding the account.
From some points of view, PayPal functions like a bank. You can always keep an eye on your transactions and observe transactions from ages ago while going through the respective section. As a business owner, you will be able to create and monitor invoices in no time due to a useful feature. You can also come up with follow up payments, refund requests and electronic checks.
If you run a small business, you will save money on your accounting because there is no need to keep a bookkeeper for transactions. Instead, you can simply copy and paste the financial information you require over the interface.
PayPal is by far one of the safest platforms in the world. Sure, other similar platforms carry high security standards too. But when it comes to PayPal, the public facing servers would not reveal your personal information even if they actually got hacked. From this point of view, there is nothing to worry about regarding your banking details.
PayPal has a mobile website, but smartphone users can also install its proprietary application. There are no differences in terms of features, yet the application comes with push notifications as well, which can be handy at times.
The platform is not the only financial service to provide access to an application though. However, the app is so intuitive and easy to use that it outweighs most of the competition.
Not every transaction in PayPal is free. In fact, this is the primary way PayPal makes money. However, some transactions are free of charge. If you send money to a family member or a friend, there will be no fees involved.
Simply put, you no longer need to line up by money transfer institutions and pay fees for such services. PayPal will give you the option to do it free of charge.
Furthermore, loyal customers who rely on PayPal on a regular basis will also benefit from various discounts. PayPal provides access to a bunch of retailers that offer discounts to those using PayPal.
Given all these pluses, PayPal is far from being perfect too, so it pays off becoming aware of the negative aspects related to it as well.
When you use PayPal to send and receive money with personal purposes – such as friends or family, PayPal will not charge you for your transactions. But when it comes to business uses, the fees will inevitably kick in. Basically, if you make money, PayPal will make some money as well. PayPal has a bunch of fees that change every now and then. Generally speaking, you will pay around 3% to PayPal, not to mention currency conversion fees.
While it feels like a small amount, it might add up quickly.
This issue is not necessarily related to PayPal, but to a bunch of banks that do not really enjoy the online payment platform. For example, while this is not a general rule, some banks will charge you when you transfer funds from your online account. Such fees vary from one institution to another. It is not usually given in percentages, but it comes as a flat fee.
This could be a matter of safety and security, but you could be affected by it without actually getting a warning. At this point, running an online business account could become disastrous if your PayPal account is frozen out of nowhere.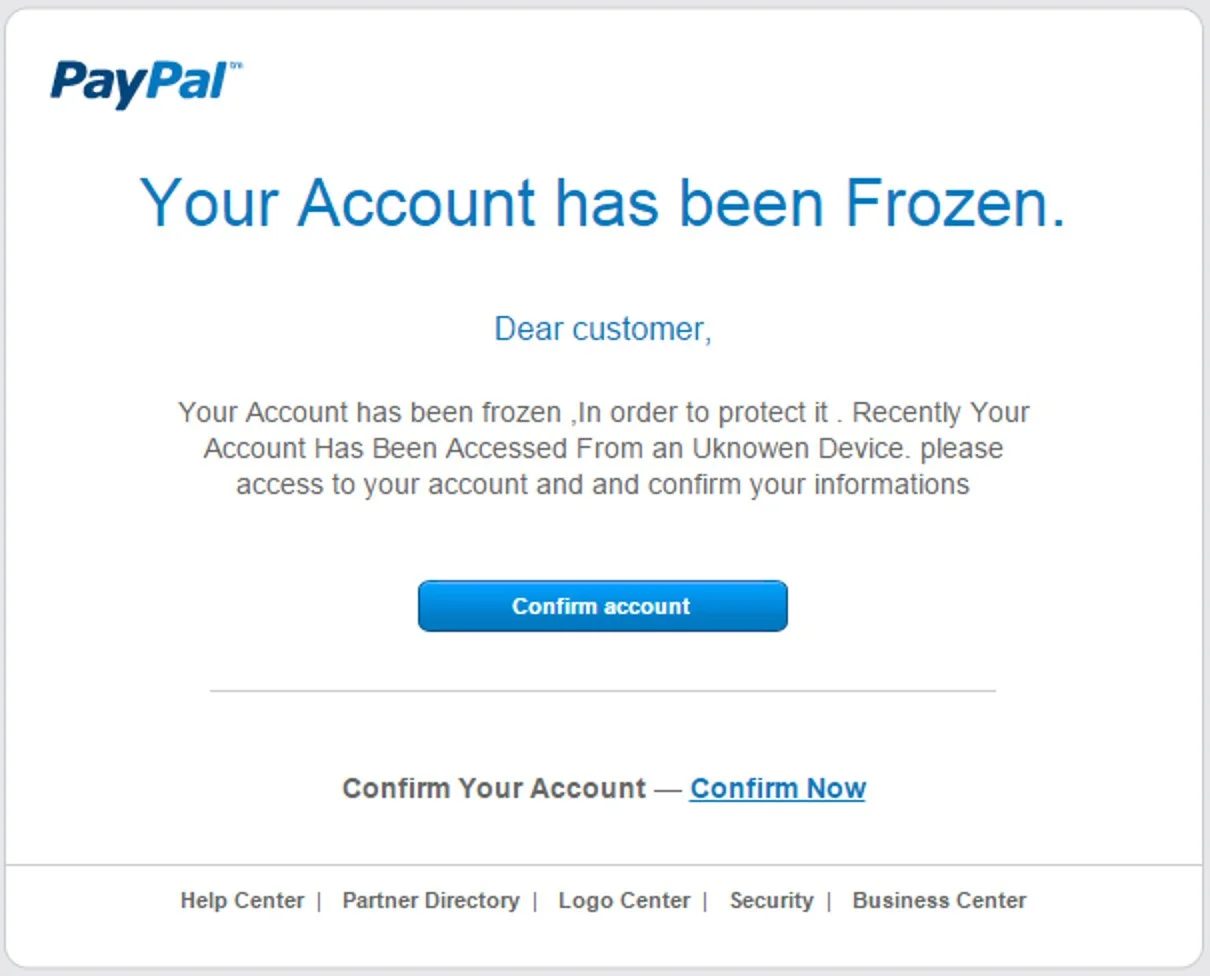 PayPal has multiple algorithms in place. Some of them could detect suspicious activities when it comes to your transactions. As a direct consequence, PayPal will instantly freeze the account and investigate later. All the funds in your account will be frozen too, which could cause your business to cease operations completely, especially if you store your money in PayPal. While it makes a good online option, it pays off diversifying your portfolio a little.
Bottom line, PayPal is a solid alternative to traditional payment methods, especially as it also protects your identity. Its recent move towards cryptocurrency will raise some question marks among those who are not familiar with these virtual coins. What are their pluses? What about their minuses?
Cryptocurrencies carry low transaction fees because they are not centralized. Using your card can be quite convenient – swipe it or tap it and you are ready to go. But such payments carry all kinds of fees – including unofficial or hidden fees. There are more parties involved in a transaction, hence all these extra taxes. Fees can go even higher if you shop abroad while on holiday or you order something from a different country – think about the conversion rates as well.
Cryptocurrencies eliminate the necessity of middlemen – there are no third parties involved. This factor means you can pay much lower transaction fees. However, PayPal will act as a middleman in the process. While there are no fees at the moment, chances are some small fees will kick in at some point or another.
Irreversible transactions
Transactions involving cryptocurrencies are not reversible. If a deal is done, it is done. It cannot be undone. You are entitled to whatever you paid for. It could be good or bad. From some points of view, it is a good thing. From other points of view, it is a bad thing. Imagine sending cryptocurrencies to the wrong person by mistake – that would be it. There would be no way to recover your money.
Obviously, there are a few exceptions. Some exchange wallets allow canceling transactions straight away if something looks wrong, providing a bit of flexibility. PayPal will keep an eye on your transactions and they will follow the same rules like flat currencies.
Stability may not always be associated with cryptocurrencies because they are highly volatile. But on another note, such virtual coins could become excellent in parts of the world where inflation is out of control. Hyperinflation is extremely common in developing countries, as governments fail to manage economics properly. Flat currencies in such countries are completely useless due to the hyperinflation.
Take Venezuela, for example. The inflation went up by nearly 1,000,000%. Wages became nothing. People got their money, but they could barely buy anything. The point is flat currencies can lose value in no time and digital assets could become a good backup solution.
With all these, cryptocurrencies are not perfect and the lack of strong regulation makes them a bit vulnerable. This is why PayPal focused on getting an actual license before joining this venture. All in all, here are some of the drawbacks associated with cryptocurrencies.
Cryptocurrencies are known for their intense volatility. While it could be a good thing too, most people become a bit anxious when it comes to this aspect. A few days could see the Bitcoin prices fluctuating between 15% and 30%. From this point of view, traders and investors will find cryptocurrencies extremely attractive. But those who want longterm investments or pay with virtual money will not find them too seductive.
Imagine having a couple of Bitcoins. Priced at $10,000 per unit, you would have enough money to buy a nice new car – or perhaps a used sports car. By the afternoon, the price could go down by 15%, so you may no longer have the funds for your vehicle.
Volatility leads to skepticism, but this is not always a rule. Some people are skeptical for no actual reasons at all. Then, many cryptocurrencies are not regulated by governments at all. Others may face some regulation, but not enough to convince critics. For these reasons, some people would rather stick to traditional flat currencies.
The good news is that regulations are catching up. Indeed, cryptocurrencies faced a major growth over the past years. For instance, PayPal has recently grabbed the first Bitlicense to stick to a regulated environment.
Digital currencies are associated with illicit activities for a few reasons. For instance, they are difficult to track and ensure a great level of anonymity, meaning they are suitable for criminals. It does not mean that cryptocurrencies are criminal currencies though. After all, the American dollar is not a dirty coin just because Pablo Escobar had millions of dollars in his drug cartel – you get the idea.
Bottom line, cryptocurrencies have not been around for ages – Bitcoin hit the market in 2009 as the first digital currency. Lots of people fail to understand the value of digital money against other payment solutions. However, big companies like PayPal make it easier these days, so it should be a matter of time until people become familiar with the disruptive capabilities of digital money.
PayPal aims to make these things easier by providing educational content to those interested in buying stuff with cryptocurrencies. Sure, it is not a full involvement, as PayPal will still act as an intermediary and it will convert cryptocurrencies into flat currencies, but it is definitely an important start.
PayPal has left many aspects about this deal unresolved. They may not seem relevant to everyone right now, but there are people out there who may still fail to understand some aspects. The move is continuous and gradual, as PayPal will implement new services throughout 2021. All in all, here are a few questions and answers if you are not sure about one thing or another.
Frequently asked questions
Still not sure about PayPal's involvement with cryptocurrencies?
What is the definition of cryptocurrency?
Cryptocurrency can be easily defined as virtual money. The currency is created by cryptography. There are no physical associations with it, so there will be no notes or coins. At the same time, cryptocurrencies are not issued by actual governments, so there are no central authorities behind them. They rely on decentralized networks and their circulation is available through a blockchain – distributed ledger technology.
What cryptocurrencies can I get access to over PayPal?
At the moment, PayPal will only accept four cryptocurrencies. You can buy, sell and hold four options. Bitcoin is the best known cryptocurrency on the market, so it could not miss. Other options include Bitcoin Cash, which is forked off Bitcoin, as well as Litecoin and Ethereum.
Are there any differences between cryptocurrencies?
Each of the digital currencies taken by PayPal comes with its own specifications. In fact, every currency out there has a few particularities that make it unique.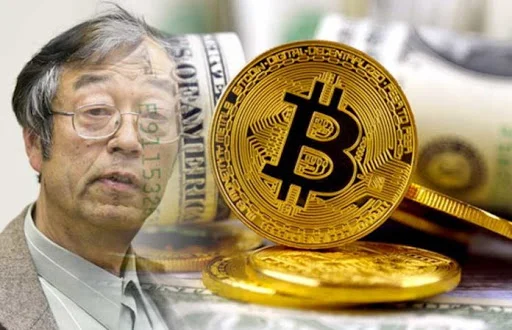 Bitcoin came to life in 2009. It was introduced by Satoshi Nakamoto – no one knows too much about this character. In terms of value, it represents the most valuable cryptocurrency out there. It is also the most popular one in the world, so most shops that take virtual money will almost always put Bitcoin first.
Ethereum is often referred to as Ether. By value, it represents the second largest cryptocurrency in the world. It comes with a few improvements when compared to Bitcoin and the smart contract functionality tends to make the difference.
Bitcoin Cash is forked off Bitcoin. It was introduced in 2017. It comes with a few extras and it aims to fix some of the issues associated with Bitcoin. It works faster and transaction times are shorter.
Finally, Litecoin is designed with future capabilities in mind. It can be mined faster and easier than Bitcoin – up to four times better.
Who is allowed to buy, sell or hold digital currencies?
At the moment, only customers in the USA can use PayPal for access to cryptocurrencies. However, residents of Hawaii will not gain access to this service.
Do I have to sign up in order to use cryptocurrencies over PayPal?
If you already have an account with PayPal, you will not need to sign up again. The first purchase will come with some extra verification though – you will simply have to confirm a few details associated with your account.
If you do not have a PayPal Cash account, simply sign up for one – before or during your first purchase.
Can I reverse or cancel a digital currency purchase made in error?
No, you cannot.
Does the PayPal Buyer Protection apply to cryptocurrency transactions?
It does, but with certain limitations. Your digital currency purchases are protected if PayPal notices unauthorized activities.
What should I do if I lose money on a cryptocurrency purchase?
Cryptocurrency purchases represent your responsibility. You could make or lose money, based on how the currency fluctuates. PayPal does not provide financial advice, so it will not be able to help you. You do gain access to educational content before making your first transactions, so you should go through all those tutorials before making a final decision.
As a short final conclusion, PayPal's move towards cryptocurrencies has definitely raised a series of question marks. Some anticipated it, but others never expected it. According to the company, it was a direct answer to how the coronavirus pandemic influenced the way people buy.
None of the merchants will have to focus on any additional integrations, as cryptocurrency transactions will be settled into flat currencies almost instantly. At the same time, PayPal will most likely move into a few different areas over 2021.
PayPal CEO Dan Schulman agrees that he sees a bunch of interesting things the platform can do with digital money, so chances are new services will pop up anytime soon. Given the tight working relationship with regulators and governments, things are expected to move at a relatively slow rate.